How to transcribe audio and video to text
Audio and video content is an additional factor of the website's promotion. Such files are easier to understand and more convenient for many users. They determine the quality of the site's content and make it more attractive. Also, transcribing this sort of content provides you with better positions in search engine results page.
What is audio and video content for?
Today, users prefer video and audio content instead of reading because it is much easier and you can assimilate all the desired information effortlessly. While you're sitting in a mean of transport or walking down the street, listening is much more convenient than reading.

Moreover, many online-shops offer their customers a video review of a particular product which incites buyers to do the desirable action — purchase.

In 2017 Hubspot Company has conducted research which showed that 53% of users prefer video content type in the future.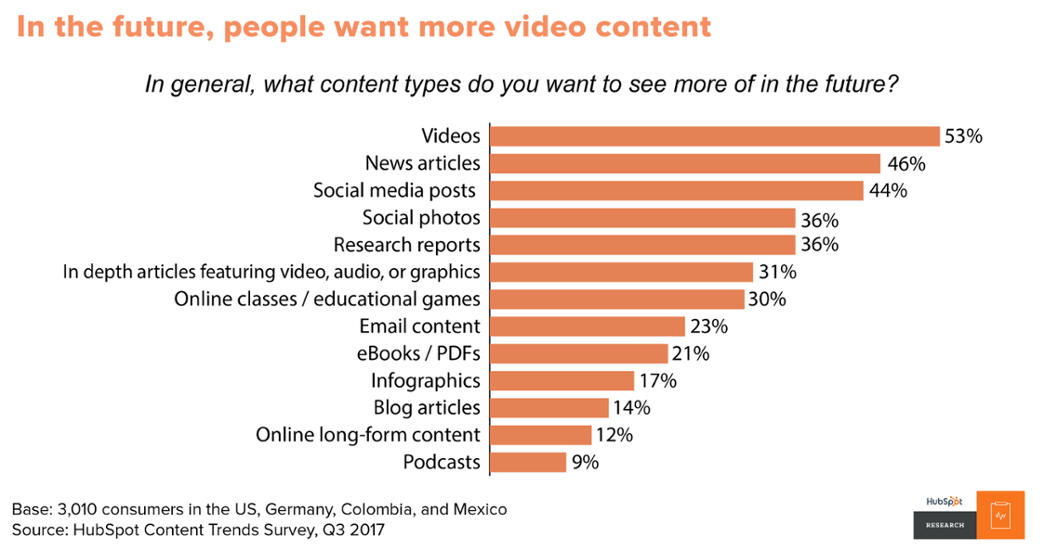 However, just the availability of video and audio files is not enough for an effective site management and promotion. To fully exploit these two types of the content and realize their potential, we need to transcribe them to a text.
What is a transcription for?
Transcribed audio and video text is an extremely important element of the site content. It plays a great role in site's promotion by means of influencing on ranking.

Search engines are able to index text content only. They don't see any other file types attached on the page. So, they don't pay attention to them while listing the results according to a particular request. Transcribing video and audio to text helps to, makes the "hidden" content visible for searchers.

It's likely that the text won't be read by most of the users but it is still needed. Many users surf the net via their mobiles in public transport where watching or listening to something is not so handy. Furthermore, there are people who perceive the information better via video. So, the wider is the audience, the more useful is your site and the better is your site's ranking.

If the text corresponds to the user's needs, includes relevant information and contains keywords it will stimulate visits and conversion as a result.

How to transcribe video and audio in text
There are several ways to deal with transcribing. The most primitive approach is to type everything you hear manually. It's better to use some supporting software or online services which may significantly ease the process. There are plenty of free tools which help you to convert audio or video content in text. One of them is
oTranscribe. It's a simple but useful tool that enables you to deal with your files quicker.
Upload files or take a video from Youtube. A toolbar on the right side shows text size, history, etc. You can also regulate the speed of play.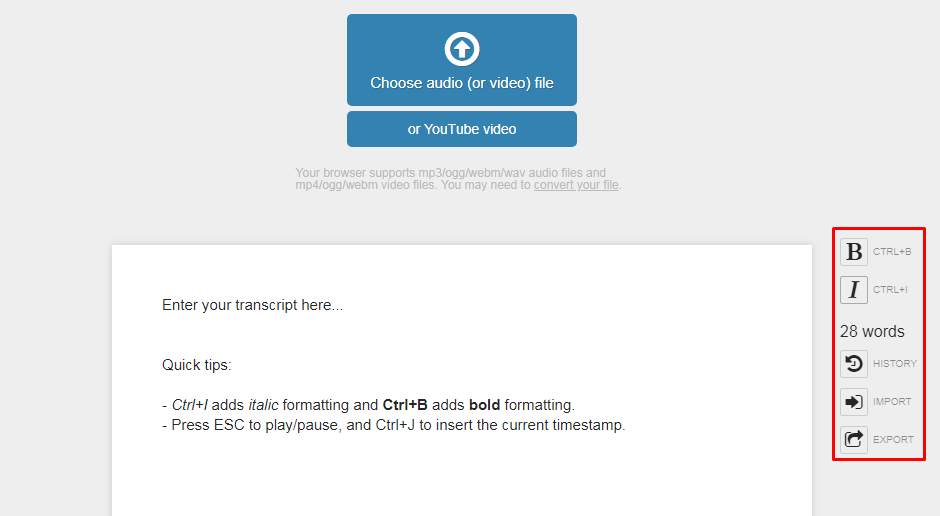 Transcription is quite a time-consuming and irritating thing especially if files are long. To ease the transcribing process and make it much quicker you can use special tools.
The tool has two transcription modes: self and automatic transcription. There are eight languages available with optional regions. Just choose a language, tick the needed options and upload a file. In some time, you will receive a message on your email informing you that the text is ready.

The processing time depends on the file size and quality. This piece of text was ready for about two minutes. Set timecodes if you need a particular part of the record or movie to be transcribed. They give a 7-days trial, so you can easily try it. Further use costs are $20 per year.

It gives you a 30-minute trial. The tool allows to store and manage all the text within it. Before uploading, it offers you to choose some options according to the quality of the file. If something is wrong with it, this service notifies you about it and the transcribed text may not correlate with uploaded files. So, think of the quality before processing. "Trint" supports ten different ways to upload files. Choose the most suitable one and start transcribing.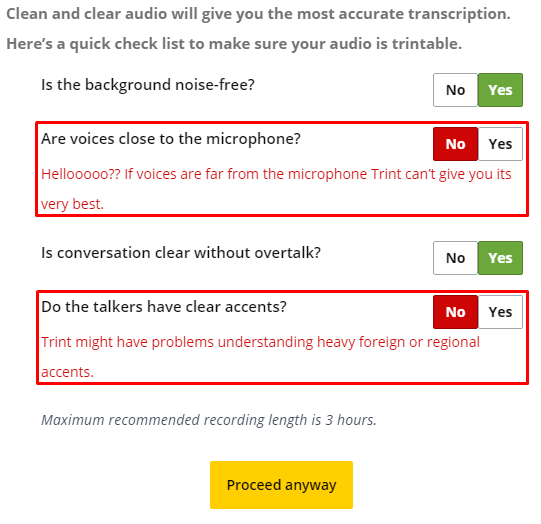 The procedure took about 3-4 minutes. You can check the accuracy using a toolbar with additional functions. Choose the needed playback speed from x0.3 up to x2. Set timecodes and do many other useful things.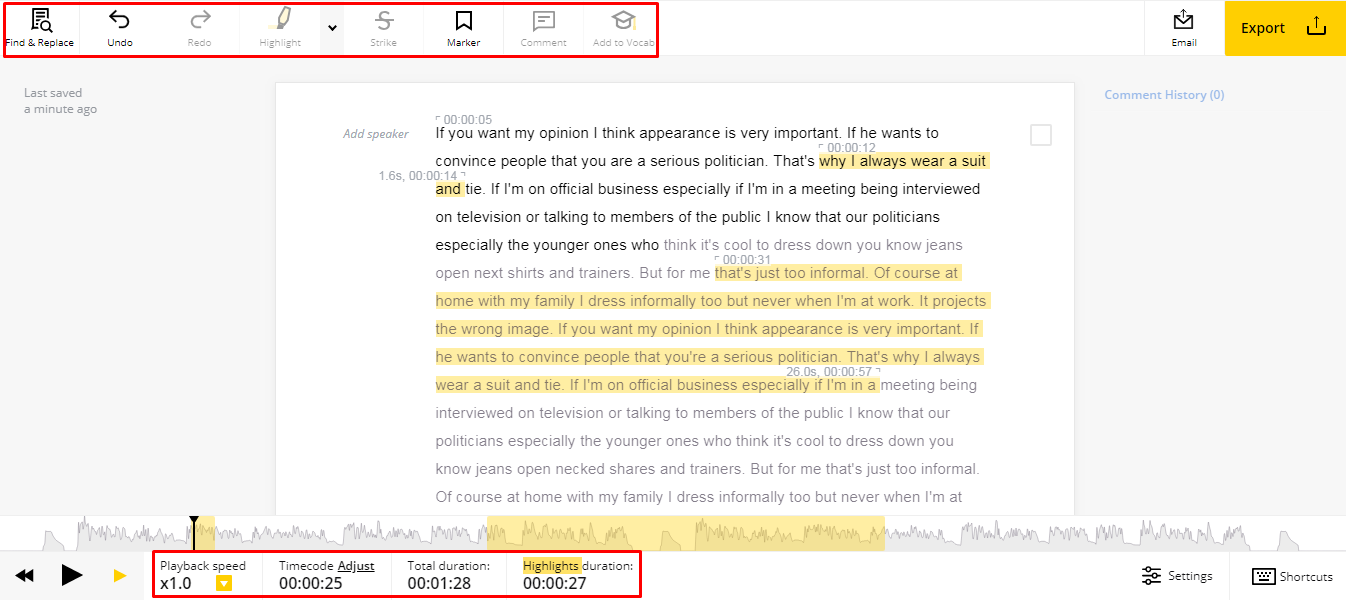 This service offers the option to make notes while reading a transcribed text. It gives a 30-minute trial period. There are additional features which allow editing the audio or video files by editing text after they are transcribed. The basic functions are available online but to get the full pack you will have to download the Descript app.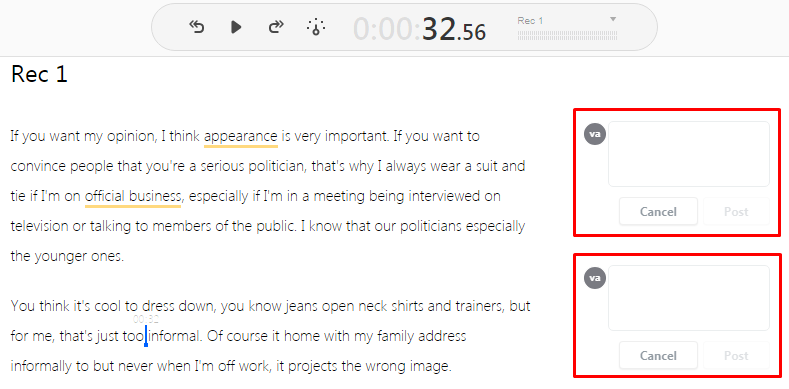 Instead of wasting hours on manual typing and spending money on automatic services, you can use google docs voice typing. Plug the headphones (ones that contain a microphone) to your device. Play the files and repeat after what you hear. Then, proofread the text and correct mistakes if they exist. To switch voice typing, create a new document, go to «Tools» and choose Voice typing.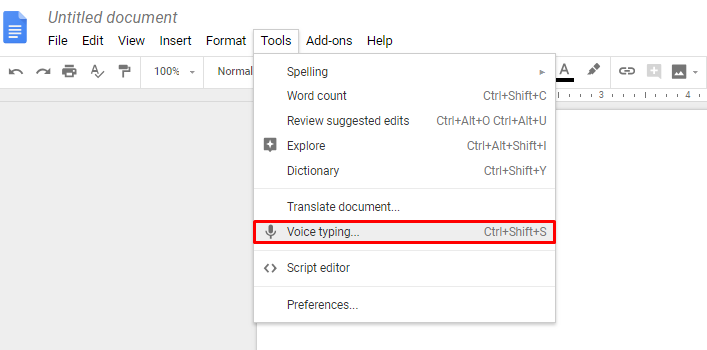 Transcribed audio and video content types provide additional page load. Especially, if the text is quite long; it takes a lot of space on the page and slow down the loading speed. Transcribing all the text is not required; you can include only key moments of the materials.

Pay attention to the fact that text content should correspond to the subject of the page. Otherwise, it won't be shown to your target audience but to people who are looking for something else. They will enter your site and leave it immediately, as its content doesn't meet their preferences.

Neither audio nor video content should start automatically. It really irritates visitors and it's better to let them choose whether to play it or not.

Transcription of audio and video content is quite an important component of the site promotion. It helps search engines to detect the text and improve the site's ranking.

There are a lot of various ways to turn sound into text. The most time-saving alternative is to use special transcribing tools which can be downloaded or used online. Upload files with good sounding and without side voices and so on. The higher is the quality, the more accurate is the transcription.

You can also type the text manually or use voice typing in Google Docs. The latter is free and relatively quick in comparison to manual typing.

This article is a part of Serpstat's
Checklist
tool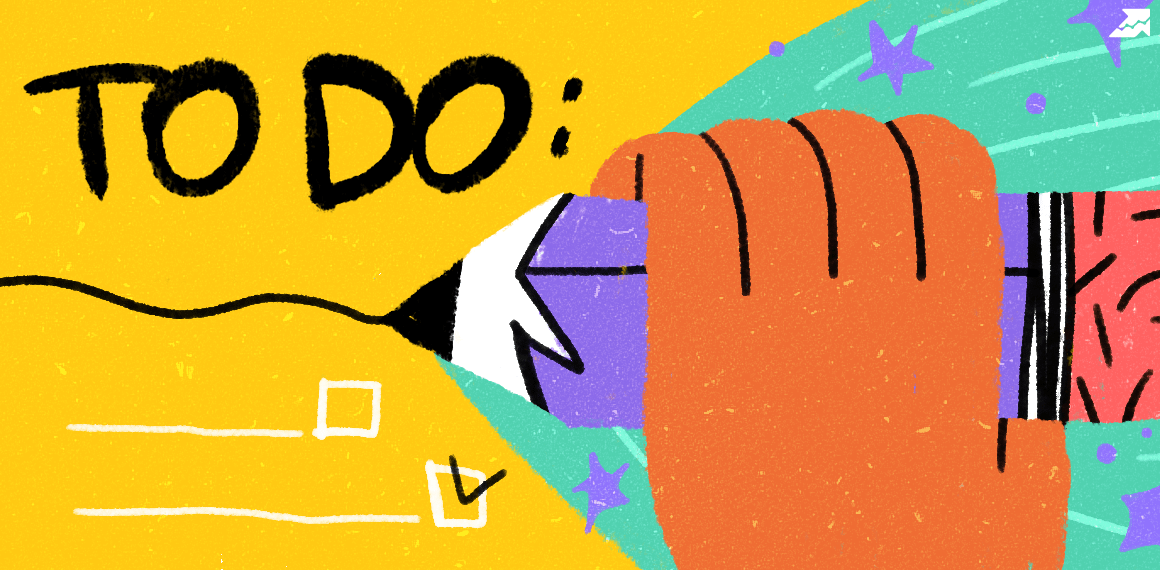 " title = "How to transcribe audio and video to text 16261788302952" />
Checklist is a ready-to-do list that helps to keep reporting of the work progress on a specific project. The tool contains templates with an extensive list of project development parameters where you can also add your own items and plans.
Speed up your search marketing growth with Serpstat!
Keyword and backlink opportunities, competitors' online strategy, daily rankings and SEO-related issues.
A pack of tools for reducing your time on SEO tasks.
Found an error? Select it and press Ctrl + Enter to tell us
Cases, life hacks, researches, and useful articles
Don't you have time to follow the news? No worries! Our editor will choose articles that will definitely help you with your work. Join our cozy community :)
By clicking the button, you agree to our privacy policy.