How to renew a domain and what ways the registration period influences SEO
Every hosting provider allows renewal of the domain registration in the account settings. Delayed payment may result in low positions in search results while awaiting a transaction, so it is essential to renew your domain well-timed.
Why is the domain renewal so important
Although domain renewal is not the main factor in SEO promotion, you should still pay special attention to it. For effective optimization, it is strongly recommended to carry out the transaction in due time, preferably covering several years beforehand. In case you doubt a successful business development and bringing of the desired traffic, you should still pay on time if you plan to promote your resource.

When you purchased a domain and downloaded the content, you desire that it appears in the highest positions in search results. Making a payment that covers several perspective years you actually inform the robot about your long-term plans for owning the website. Although it cannot get you any privilege over old trustworthy sources, it will speed up the indexing process and reduce the restrictions that are implied for new websites.

Mind that if you purchase an existing domain, the payment time does not matter much. If a domain reputation used to be bad in the past, you should imply only a white hat SEO promotion to keep it away from filters from today on.

On top of that, a domain registration renewal is less important than its technical features, the content, and the external optimization.

How to get a line on domain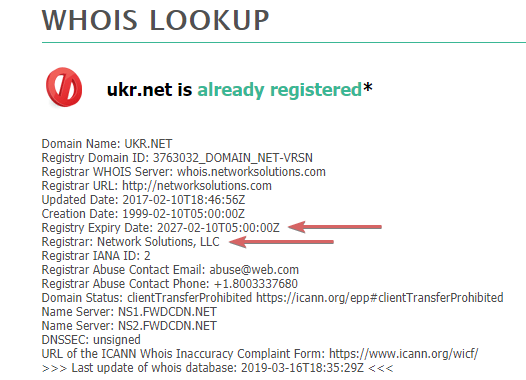 Domain renewal price, tariffs, and other financial conditions are usually found on the registrar site.
Purchase and renewal procedures are identical regardless of hosting providers. Some services allow auto-renewal and freezing web pages for a period of 30 days until the payment is made. Within this period the website does not become available for registration by someone else, but still, it may significantly lose its position in traffic.

Let us overview domain payment procedures of several popular hostings:

Log into your account and choose "Renew domains" in the control panel.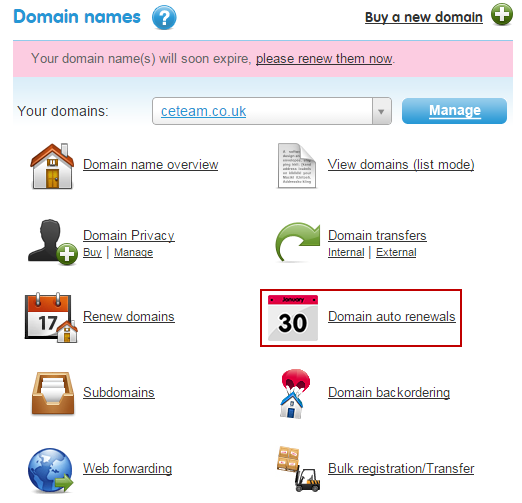 Next step is to choose an extension period out of the available options. Mind that on the same page there is the auto-renewal switcher that lets the system extend the registration period of your domain by automatically writing off a fixed sum of money for a specified period.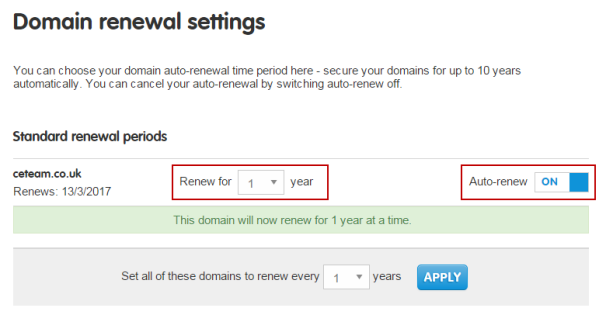 Proceed with payment following the instructions on the site.
Enter the account and choose "Domain list".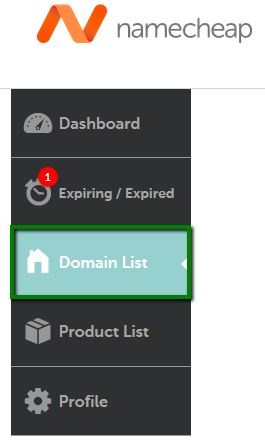 Select "All products" in the box on the left side of the page.

Choose the domain that needs to be renewed. A click on the caret extends the information box and reveals the "Renew" button as well as the "Auto-renew" switcher.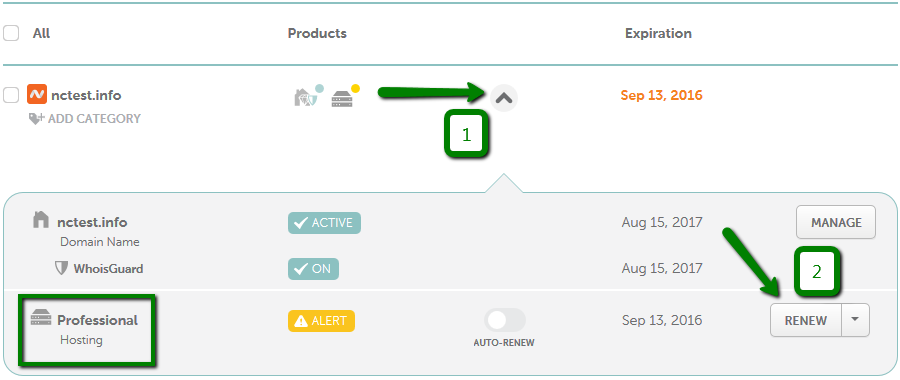 Having arranged all the settings, you proceed with the order payment and receive a confirmation email which states that the purchase is successfully completed.
As soon as the domain registration expires, it stops functioning. Even if you postpone the renewal for a short period, it will influence your site positions negatively. Therefore, it is strongly recommended to renew domains well-timed and for a period of several years if there is such an option on the list of available services advised by your provider.

This article is a part of Serpstat's
Checklist
tool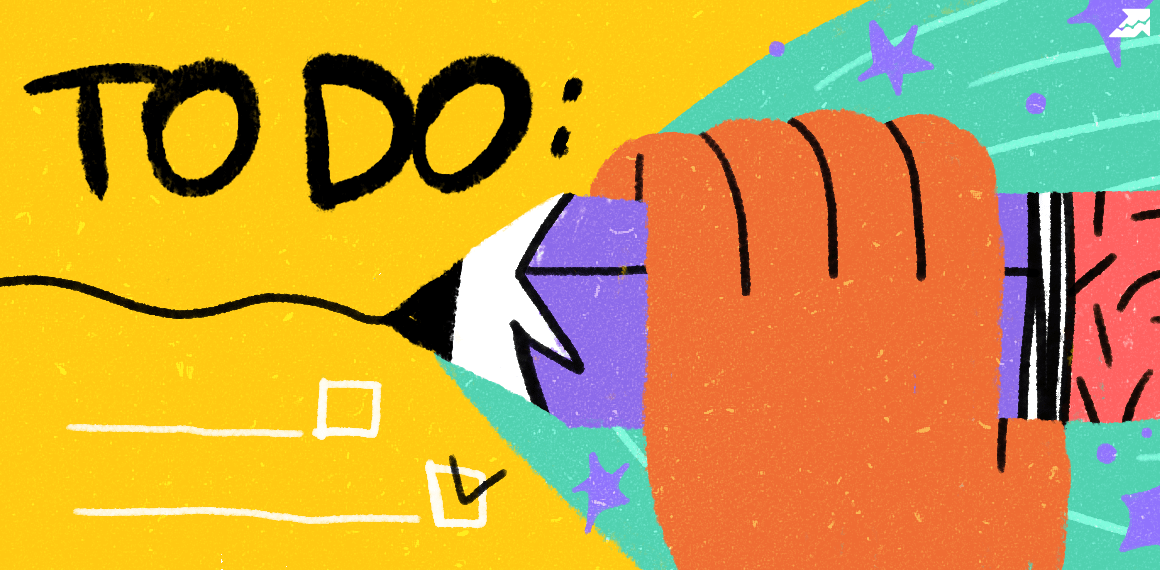 " title = "How to renew a domain and what ways the registration period influences SEO 16261788327952" />
Checklist is a ready-to-do list that helps to keep reporting of the work progress on a specific project. The tool contains templates with an extensive list of project development parameters where you can also add your own items and plans.
Speed up your search marketing growth with Serpstat!
Keyword and backlink opportunities, competitors' online strategy, daily rankings and SEO-related issues.
A pack of tools for reducing your time on SEO tasks.
Found an error? Select it and press Ctrl + Enter to tell us
Cases, life hacks, researches, and useful articles
Don't you have time to follow the news? No worries! Our editor will choose articles that will definitely help you with your work. Join our cozy community :)
By clicking the button, you agree to our privacy policy.