How To Get Rid Of Bad External Links With Google Disavow Tool
Bad external links should be disavowed so that your website is not punished by search engines. Sanctions significantly decrease the positions of your website and its traffic. Let's check how to get rid of bad external links by using Google Disavow Tool.
Why external links can be bad
Each specialist can face a situation when bad quality links start to negatively affect the website ranking. If you cannot reject such links yourself, you need the
Disavow Tool
.
Essentially, links will not disappear from the donor websites and will not be considered by Google. Search engines mostly analyze themselves whether to trust links or not. Thus, you have to be absolutely sure that the links negative affect your web resource. Their deletion is a last-ditch method.
What links negatively influence your website
Of course, the indicators aren't obvious. There are Google patents that deliberately decrease website ranking for a certain period of time. In that case, you should better rely on the analysis of your donor website.

If you figured out that purchased links negatively influenced your website, try to reject such links. Contact administrators of the donor websites, reject them yourselff, or find another way to get rid of such links.

Your purpose is to independently get rid of as many malevolent links as possible. In cases when you cannot do that independently, you can use link rejection in Disavow Tool.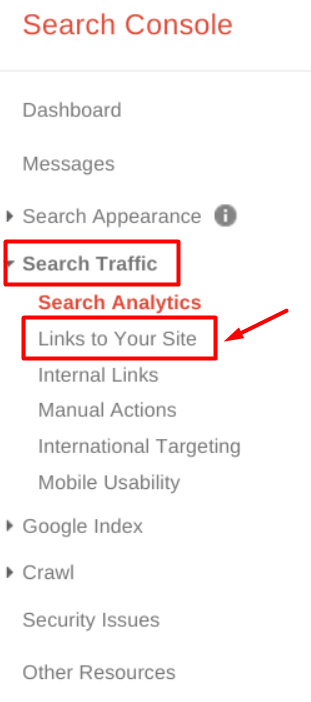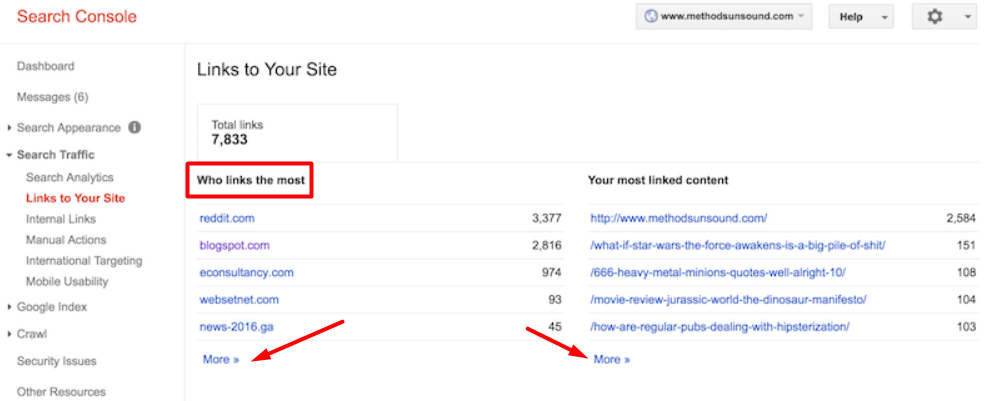 For that, select the Download more sample links button in the new window, export the table data to your computer: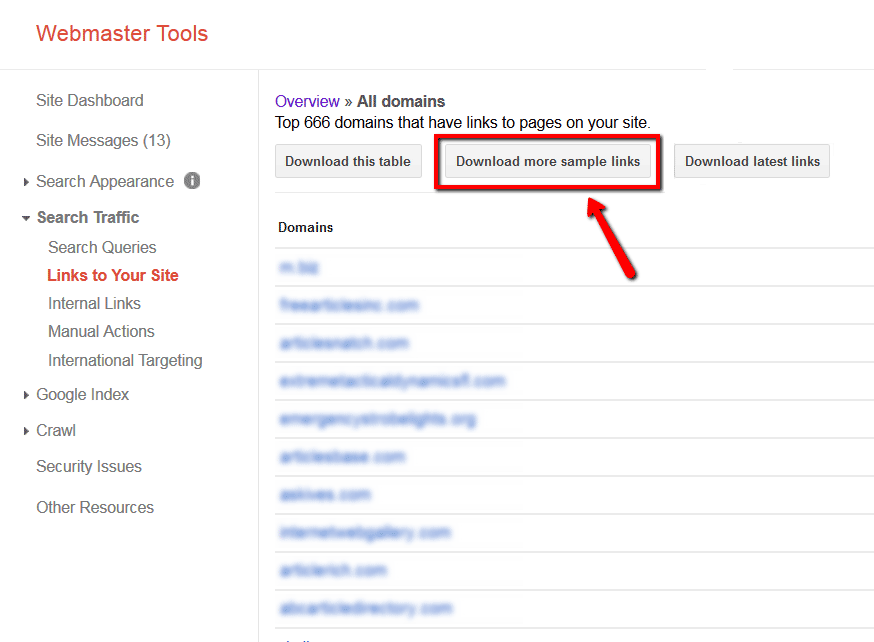 You need to download this table to check every link. You can use any convenient analyzer. The purpose is to figure out if, among donor websites, there are the ones with a filter. Prepare a list of bad links in the same document and save it in the .txt format.

Put down the domain: directive to reject external links from the same donor. All links from this domain will be rejected. A hashtag "#" is used before every comment. The command in the document is based on the following logic: #comment (for example, most links are deleted but allowed; and in the new line, there should be links for further deletion or domain:example.com). For instance, the document may look like this: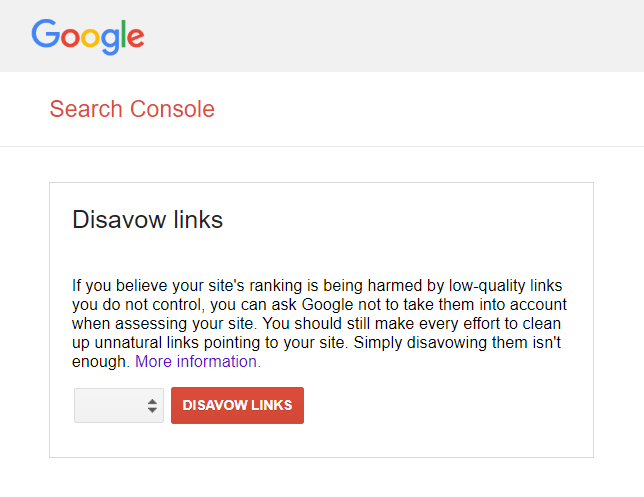 Choose the website for which you want to disavow links and press the button for disavowing them. As a response, you will see the window where you will be asked to upload the text documents with the links.

Google emphasizes that this function is risky and may harm the website performance in Google's search results.

If you found out that you didn't add all links to the document, just fill it up with them. The system may require up to several weeks for link rejection; therefore, they may still be displayed in the console panel.

Links are rejected in two stages. First, you need to download the existing links via Google Search Console. Then, you need to check each one in the analyzer. The purpose of that inspection is to find those falling under the influence of the search engine.

You need to copy all links for further rejection of the TXT document. You may reject all links from your domain, or you may only reject some of them using the domain directive which was described in the article. To leave comments which would explain why you couldn't disavow a link yourself, use # before a comment.

Link rejection in Google Disavow Tool may be harmful for your website optimization, so try not to use it. The system provides a caution when uploading the text document.

Speed up your search marketing growth with Serpstat!
Keyword and backlink opportunities, competitors' online strategy, daily rankings and SEO-related issues.
A pack of tools for reducing your time on SEO tasks.
Found an error? Select it and press Ctrl + Enter to tell us
Cases, life hacks, researches, and useful articles
Don't you have time to follow the news? No worries! Our editor will choose articles that will definitely help you with your work. Join our cozy community :)
By clicking the button, you agree to our privacy policy.