How to promote a business on social networks: SMM promotion and advertising
Business promotion on social networks requires a systematic approach. It's necessary to develop an SMM strategy where you need to analyze the current situation, identify business goals and ways to achieve them. Let's dive deeper into this process.

Ways to promote a business on social networks
To effectively promote a business on social networks, you need to use all the tools. If an SMM strategy has not yet been developed, it's necessary to create it and include all the actions important for achieving business goals.
It's worth starting with an assessment of the current situation and designating the number of brand business accounts promoted on social networks and instant messengers.

SMM-promotion of a business usually occurs through Facebook communities, Instagram and LinkedIn business pages, YouTube business channel, and Google+ brand account.

You can create Viber and WhatsApp business communities, as well as the public Telegram channel.

Study the number and activity of subscribers in each network and messenger, the content and post activity, find brand references on the network to see the company's reputation among consumers.
Set goals and deadlines for their achievement for each business account.
Work on a portrait of a representative of the target audience and conduct a competitive analysis.
Create a unique selling proposition that best meets the needs of the target audience and distinguishes the brand from its competitors.
Define the content that will be published on social networks, choosing between the following options: commercial, infotainment, user, interactive, and mixed.
Create a unified stylistic community design: work on the design of pages and posts.

Add community widgets, like and repost buttons to the website in order to link social networks and the project.

Think whether advertising will be used on social networks and which one will be targeted, in popular communities, or using the posts of opinion leaders.
Create contests to increase brand loyalty.

Use popular tools like hashtags and geolocation for your materials.

Let's have a look at the above points in detail.
Development of business accounts on social networks and instant messengers
On Facebook, you can create a company or brand page, community, or public individual by adding a call to action button. You can also use Messenger to configure chat with clients on your website;


Instagram business accounts are created by linking to Facebook pages; you can add call buttons, send letters and specify the route to the company on Google Maps;


to use the Youtube business channel, you'll first need to create a Google Account;


Google+ is a very popular social network for brand SMM promotion, however, and there are two billion registered users worldwide;


WhatsApp has two page options: WhatsApp Business for small and medium-sized businesses and WhatsApp Business API, which is developed for large corporate clients;


to create a Viber community, you need to download the application on your smartphone. Besides, Viber provides a feature of creating branded stickers, e-commerce, sending business messages;


Studying the current situation with the brand on the social network
It is important to identify weak points of the current business pages on social networks and the company's reputation: to establish whether there are enough real active subscribers in the community, how interesting and diverse material is published, and also how often it is posted.

It is important to keep this frequency regardless of the chosen rhythm, whether it is one post per hour, per day or per week; the main point is to keep it alive.

It's necessary to respond timely to all user comments regarding the company's work, correctly perceiving negative reviews and responding kindly to positive ones. If you have questions for subscribers, you must give full and competent advice that may be useful to other visitors.
Setting performance indicators on social networks
To understand the promotion direction on social networks, it is necessary to establish clear, measurable goals, based on the specifics of your own business. The goal may be to increase sales, build the reputation of an expert in a certain field, interact with customers, increase visits to the company's website, etc.
An important tool in this case is the work plan on social networks for a further period of time, indicating expectations from each business account in six months or a year. There should not be too many goals, three objectives will be enough; also, you need to determine the subtasks that must be completed to achieve the goals mentioned.
To see the effectiveness of a particular post, you can use
UTM tags on your account; these are code fragments that you can create in special services: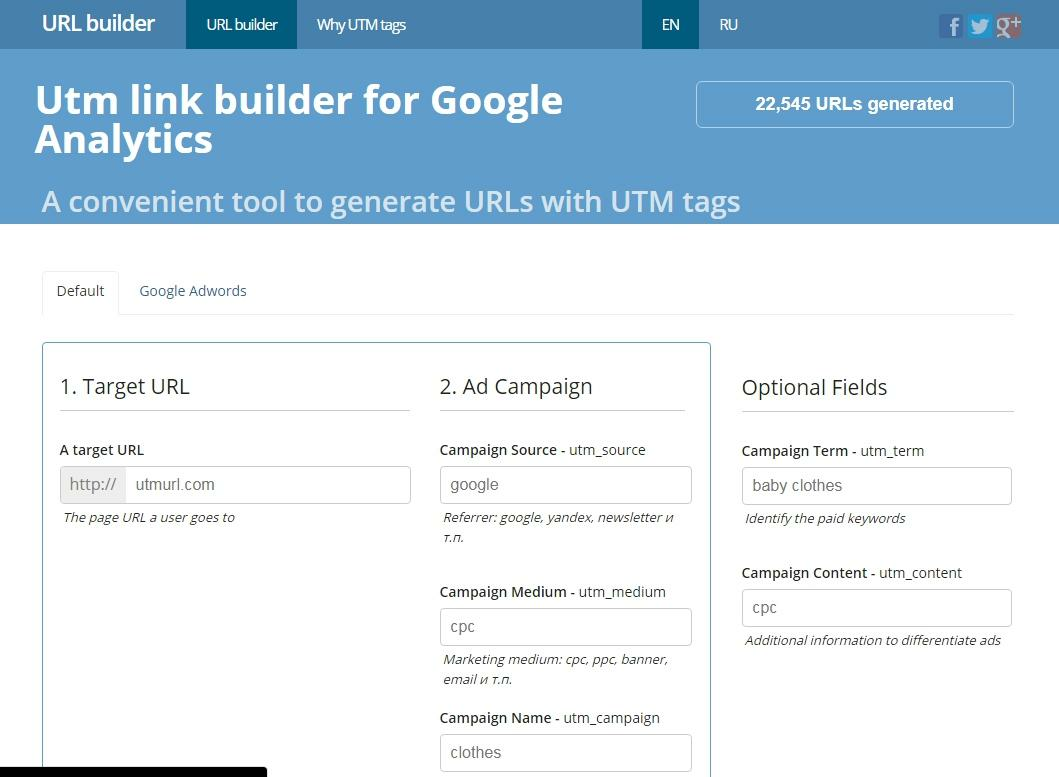 Using these tags in web analytics tools, it will be possible to view the number of clicks on the link and the actions that are then performed on the resource.
Drawing up a portrait of a representative of the target audience
When you work on filling social networks, it's important not to project your own preferences on the audience's expectations. To predict what kind of material will be useful for subscribers, you need to understand who it is focused on, who is the most prominent representative of the target audience.

After creating a detailed portrait of a typical client, indicating gender, social status, main interests, and life priorities, it will become clearer which particular content can be in greatest demand.

Create a unique selling proposition
A unique selling proposition has a beneficial advantage, thanks to which customers choose a specific brand, rather than its competitors. A unique selling proposition rationalizes the choice of products of a certain brand, neutralizes possible objections and forms a counter-proposal to the advantages of competitors.

The business strategy should be based on a basic understanding of the strengths of the company and the ability of all its employees to inspire customers with confidence that the choice of this particular product is appropriate.

Social networks help business to convey the value of this offer to the target audience in a simple and convenient way.

Drawing up a content strategy
Well-chosen content that meets the interests of the target audience and helps to solve its problems is the basic promotion element on social networks. The content strategy should indicate what is planned for publication, how often, what form and style it has. For publishing posts you can use:
entertainment content: it causes the greatest interest among subscribers that actively repost the materials;


educational materials related to the company business, which solve consumer problems, expand their conceptual framework, and increase erudition: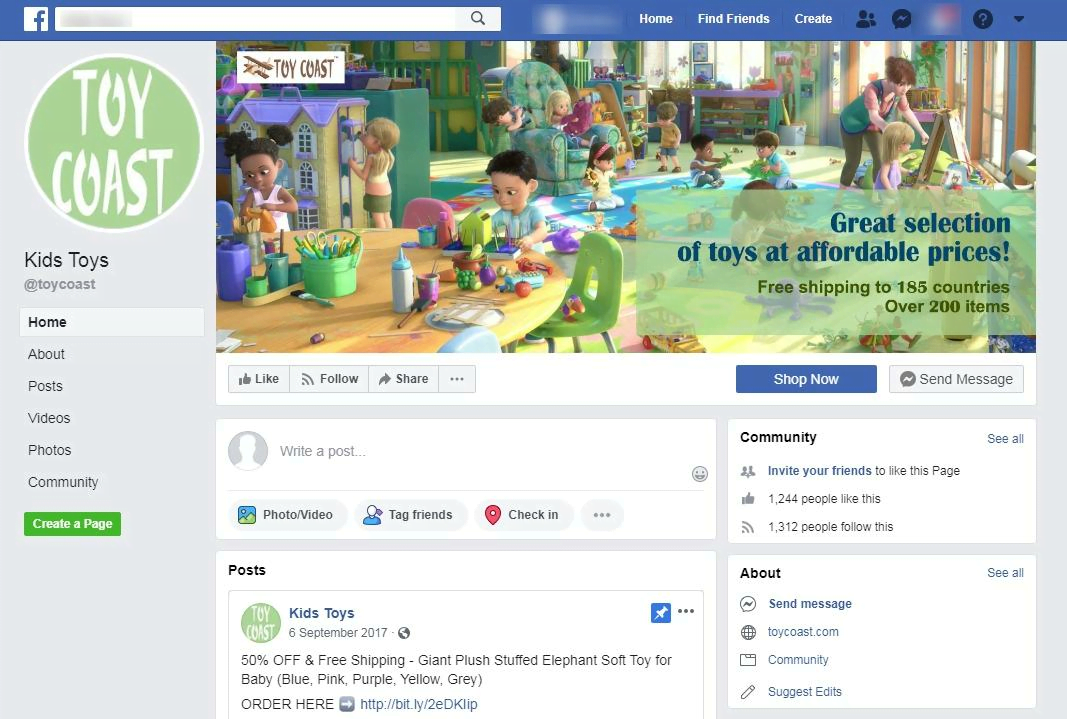 commercial content: direct advertising of goods or services. Links to the official website and other business communities of the company should not be too annoying and frequent; otherwise, there is a big risk of losing subscribers;


content created by the users themselves: video reviews, comments, photos related to the brand;


interactive materials: subscribers' surveys, opening topics for discussion and other options for dialogue with customers;


company news: information about the brand's activities, interesting stories about successes and failures, employee presentations, videos showing the production process. All this will contribute to the promotion of the brand on social networks, its recognition.

SMM for business involves creating a positive user experience. For this, the pages should be designed in the same corporate style with the main website, creating a recognizable visual image of the brand. It's good practice to use the design of the community, including the menu, the cover, and the template for the posts.
Adding community widgets and social media buttons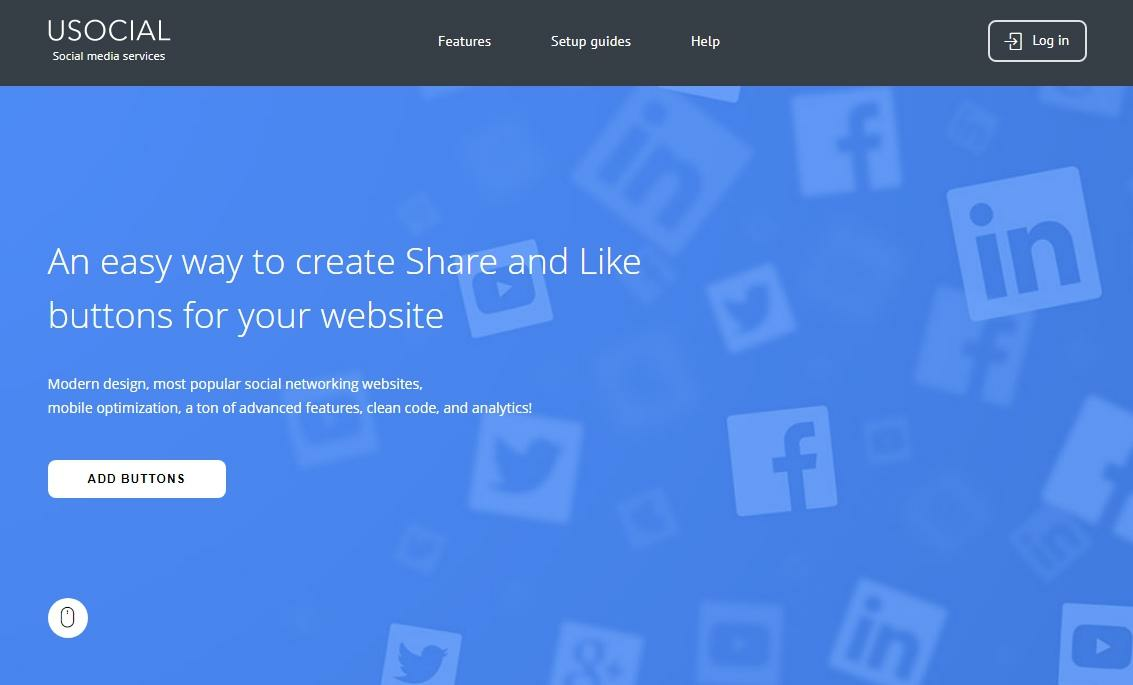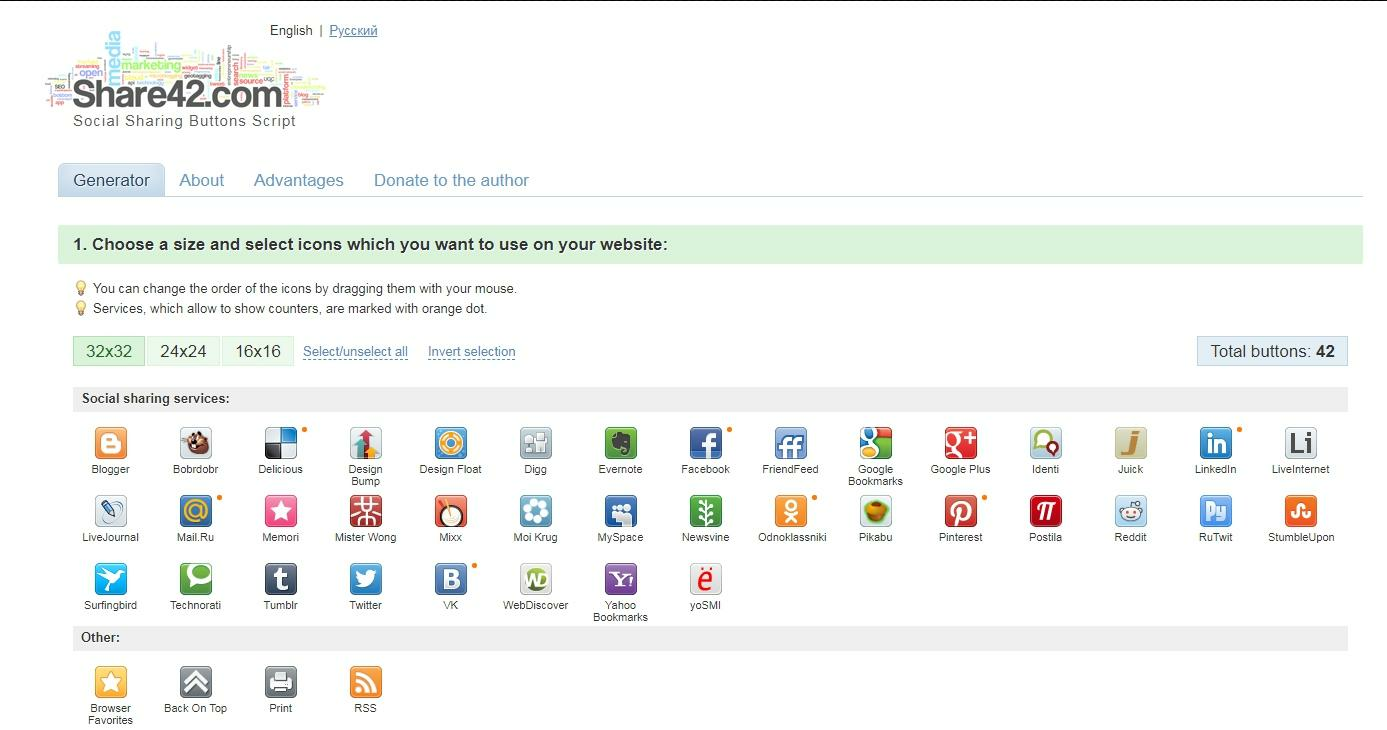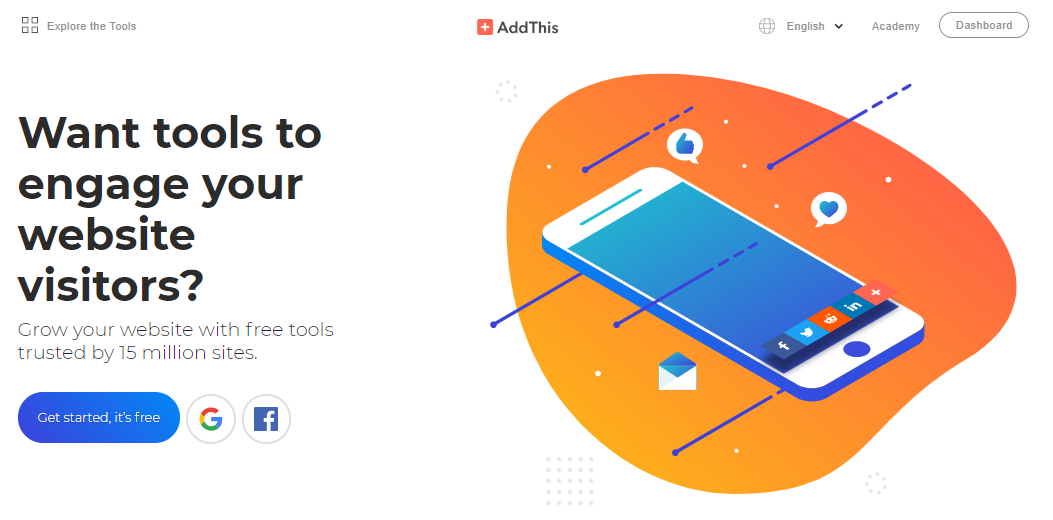 To ensure that the content is correctly displayed during reposting, it's recommended to use Open Graph micro-layout of materials: add a description, title, and link to the desired image to the post.
To add community widgets to the site, you can use plugins and modules for the CMS used, for example,
Social Likes for WordPress, besides tools from the developers of the social networks themselves.
If you want that your posts are seen by as many potential customers as possible, you need to promote them by advertising on social networks. There are several ways to do this.

Targeted advertising on social networks allows you to fine-tune the audience by which advertisements will be displayed, from gender and age to certain interests and activities, for example, recently made trips.

This is how advertising setup on Facebook and Instagram looks like: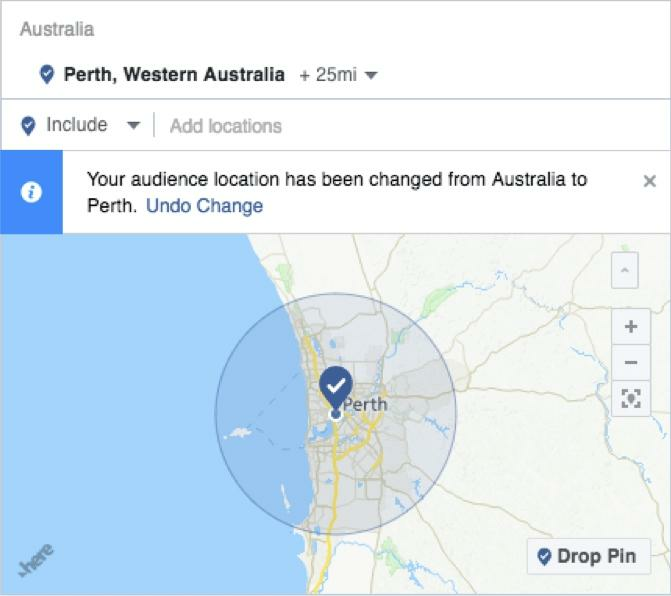 You can also use your own database of existing customers to re-motivate them to make purchases. Social media advertising is a great way to draw attention to yourself through retargeting.

When advertising in popular communities, you need to pay attention not only to their topics and the number of subscribers, but also to the activity of the participants; the majority of the community members often appear to be bots, and in this case, placing advertising posts in the community doesn't make sense.

When ordering posts from opinion leaders, you need to focus on popular public figures and bloggers, most of the subscribers of which match or intersect with the brand's target audience.

The audience is highly interested in contests. The most popular format is a prize draw among community members who reposted the community: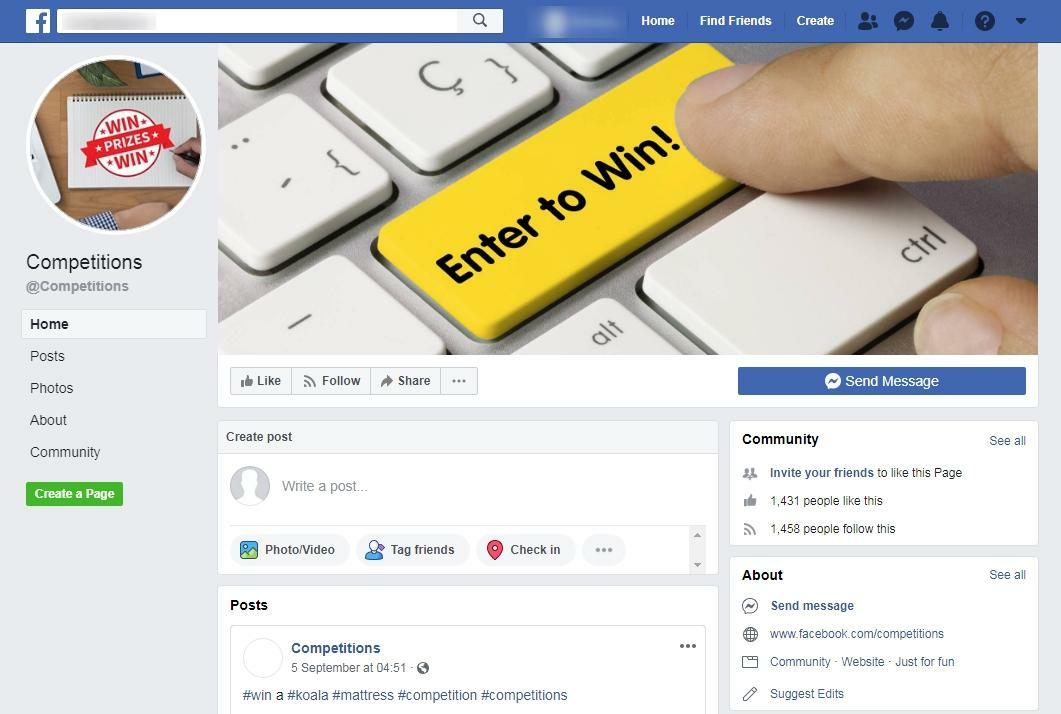 Creative contests are also often used, where you need to come up with a witty comment on a photograph, add your own photo, drawing or a writing a short story.

The prize offered to the winner of the contest should be related to the company's products or related to the offers of the partner company. The price of the prize should correlate with the brand's popularity: start-up companies can afford an inexpensive gift, while world-famous brands usually offer expensive prizes.

Using hashtags and geolocation
When you promote your business on social networks, it's important to identify the tools used, the necessary goals, and ways to achieve them. Important components of an SMM strategy that enhances the presence of a business on social networks are:
business accounts on social networks and instant messengers;

analysis of the current situation and long-term planning;

identification of goals and their quantitative indicators;

study of the target audience;

unique selling proposition;

content strategy;

community graphic design;

community widgets and buttons of social networks on the website;

advertising on social networks;

contests for subscribers;

hashtags and geolocation in posts.

This article is a part of Serpstat's
Checklist
tool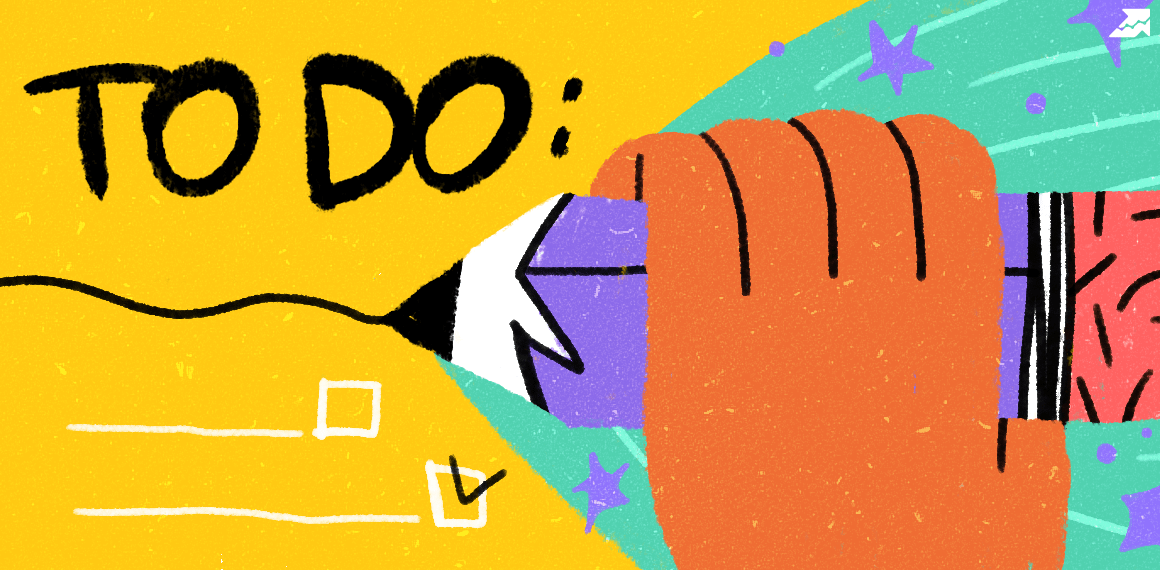 " title = "How to promote a business on social networks: SMM promotion and advertising 16261788337715" />
Checklist is a ready-to-do list that helps to keep reporting of the work progress on a specific project. The tool contains templates with an extensive list of project development parameters where you can also add your own items and plans.
Speed up your search marketing growth with Serpstat!
Keyword and backlink opportunities, competitors' online strategy, daily rankings and SEO-related issues.
A pack of tools for reducing your time on SEO tasks.
Found an error? Select it and press Ctrl + Enter to tell us
Cases, life hacks, researches, and useful articles
Don't you have time to follow the news? No worries! Our editor will choose articles that will definitely help you with your work. Join our cozy community :)
By clicking the button, you agree to our privacy policy.