Home Is Best: How To Organize A Remote Work For Your Business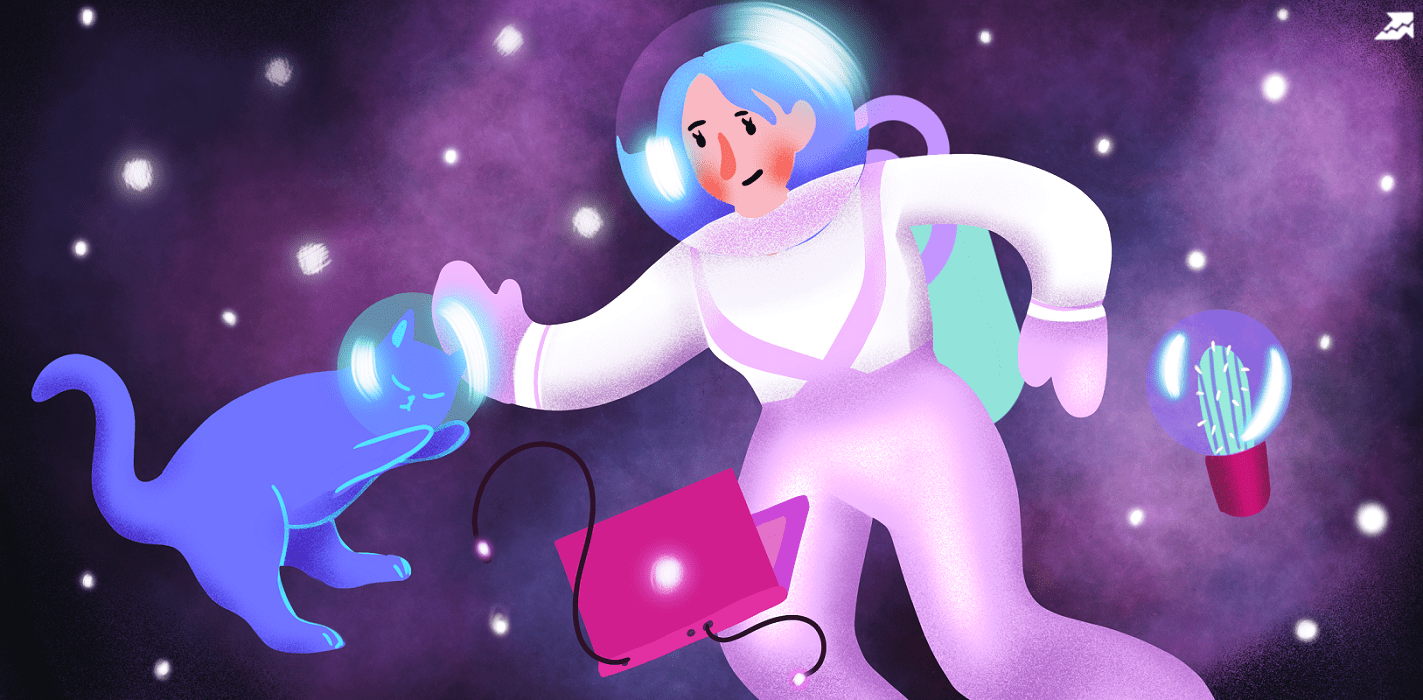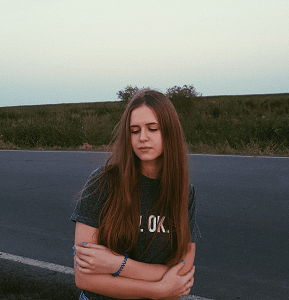 Stacy Mine
Editor at Serpstat
Almost every company now offers flexible or completely remote work options for its employees. Such companies often benefit from those transitions to remote work when it comes to hiring talented people and keeping their employees comfortable with working conditions. However, taking away the office and sending off representatives to work remotely is an extremely difficult task. Let's see how we can ease it.

Why remote work is not a wrong choice. Pros and cons of working remotely

Thanks to modern technologies, we can forget about borders and time zones. It's a golden time for new business opportunities. Messengers, social media have become an integral part of our lives: often people sitting in the same room prefer to send messages rather than communicating in person.
Remote work became quite a common practice, especially in IT area.This way of doing business has many strengths.
Let's look at the benefits:
Plentiful chances to find a highly qualified team.
Using the experience of foreign partners.

Passing a part of the tasks to experts working abroad.

Saving time and resources.

Possibility to get a high-quality product using the experience of your co-workers.

However, collaborating remotely
involves numerous risks
:
You cannot thoroughly control the workflow of your team at a distance.

You can face missing deadlines and deviating the result from the expected one.

You may not fully guess the lifestyle of your employees, their personal preferences, expectations, etc.

You may encounter difficulties in planning a corporate culture because you can't meet your co-workers in person.

So, how to control a team and work remotely with highest productivity?

How to shift your team to remote work: what tools will be useful for work control

Here is a list of questions you should keep in mind
:
Availability
. Does your team need to be online at certain working hours, or will they have flexible schedule?
Tools
. What tools does the team need for effective communication and collaboration?
Management
. What tools does the team use to securely organize and exchange documents and information?
Productivity
. How will the team track project progress and estimate results?
Collaboration and team communication can become messy if managers are not careful. At Serpstat, we use Agile and Scrum techniques to manage global teams and achieve the most productive results. We follow a strict and understandable system that regulates the workflow.

Each sprint begins with a retrospective meeting, which summarizes the results of the previous sprint. The teams analyze successes and failures. Based on this experience, we plan new tasks.

Therefore, it's essential to have all the tools ready to assist remote workers before making the switch.

With remote work, teams need a way to communicate painlessly with each other. E-mail is not the best option, so remote workers should choose the means of communication to stay in touch.

What services can be used to arrange online meetings:

Skype
- the maximum number of participants in group video calls is up to 50 people. Skype is handy when you need to share the screen.
Hangouts
- the maximum number of participants in group video calls is up to 10 people. In Hangouts you can also share the screen if necessary.
Google Meet
- tool you can use it if you have access to a paid account.
Zoom
- if more than 2 people call, then the limit is 40 minutes per call.
Messengers
- Slack, Viber, WhatsApp, Telegram. You can create channels, chats and make video calls. In Serpstat, for example, Skype and Telegram are the company's official messengers. Any other messengers are not official and the employee has the right not to install them and not to answer questions there.
Organization is the key for teams working remotely. It's a great idea to set up a oject management tool that every teammate can access and get the files and data they need at any time. These tools also suggest ways to organize projects between different teams and set urgent reminders.

Trello
and
Basecamp
are the most popular project management tools for remote teams.
Google Drive
,
Google Docs
and
Google Spreadsheets
,
DropBox
are popular for sharing and managing documents and files.
Serpstat Team Management
mode allows you to assess your team's work, distribute plan limits, control Checklists, receive reports, control the staff.
Zoom
is a tool for video conferencing, voice calls and instant messaging, which enables you to share files, upload videos and pictures.
Asana
allows you to monitor conversations, tasks, deadlines and any type of productivity.
How do managers know if their remote employees really work? Currently, most managers evaluate their employees based on the number of tasks completed and whether they fulfill their goals or not. However, it can still be difficult to keep everyone on the race. If productivity starts to decline, time tracking tools can be used to monitor projects or simply to estimate how much time it actually takes to make improvements.
At Serpstat, we use
Yaware Time Tracker
to test our performance and monitor our work.
Toggl
is a time tracking app and a browser extension that lets you track time within more than 80 online apps.
Time Doctor
is a time tracking app that enables you to monitor the work of each of your team members using screenshots and screen monitoring.
RescueTime
also allows you to block sites you need for a certain period of time so that you can focus on your work.
Timely
records how much time you spend on the tasks you do. It has GPS tracking, that helps you capture the time spent while travelling.
Working outside office means that many team members will connect to WiFi networks in cafes, coworking centers and other public places to do their tasks. Therefore, it is important to have an information security policy before moving to remote work. Remote teams should create secure passwords using tools such as LastPass and update them regularly. Confidential information should be stored in a secure cloud storage platform such as Box, and when connecting to public networks you should use a private network such as
VyprVPN
or
FoxyProxy
.
Serpstat experience in moving employees to remote work in a crisis

In Serpstat, remote work was a rare thing. These were employees from those cities where we don offices or those people who have a temporary need to work from home.
But the crisis caused by the coronavirus forced us all to collect our stuff and settle in quarantine at home :)
It took Serpstat two days to transfer 600 people to full-time remote work.
How did we do it?
Prediction
: remote work is sometimes a necessary thing for business (read section 1), so at the end of last year, we tested transitions to remote work by small teams for a short time.
Discipline
: Serpstat means clarity, agility, and speed, so we have manuals and checklists for absolutely all occasions, ranging from behavior rules in the office and ending with complicated things under the NDA. It is these manuals, clearly structured regulations, and recommendations that allowed us to switch to the new environment as quickly as possible, to adapt to the realities of the business, and not to lose efficiency. So far, we even see an increase in productivity due to a change of the atmosphere.
Organized communication
: we had it in the conditions of office work, so the transition to remote schedule wasn't affected in any way. It takes 30 minutes for the Head of the department to have a call with team leads, and the team leads spend 30 minutes a day to have a conversation with their teams. At the end of the day, we write reports on our tasks, which also takes a little time.
System
: each team lead must organize team meetings every day. Format: tasks in work, problems in work, necessary help. The meeting is arranged at a certain time and is obligatory for all the participants. Each member of the team has a few minutes to tell what he did yesterday and what are the plans for today.
Our specialists will contact you and discuss options for further work. These may include a personal demonstration, a trial period, comprehensive training articles, webinar recordings, and custom advice from a Serpstat specialist. It is our goal to make you feel comfortable while using Serpstat.
"
My only advice: Create a schedule and stick to it. We also have moved to work from home but we strive to maintain our regular schedule in terms of internal meetings, client calls, audits, etc. It is too easy to get too relaxed or distracted when working from home unless your day is all time-stamped!
"
Make sure you know when to turn off - if you finish at 5pm make sure it's clear to people you work with that is when you finish, otherwise work eats into your evening free time and hard to switch off. If I do work with people it's usually via Slack or Discord but don't track efficiency. Most of working from home effectively comes down to employers trusting their employees by setting goals which need to be accomplished. Also avoid too many meetings, keep the attendee numbers in meetings as small as possible - conference calls can waste so much time setting them up.

"
We're primarily an in-person team, so adjusting to remote work has been a challenge. We've taken a few steps to keep everyone as engaged as possible
1) We have daily live stand up meetings
2) We're doing some remote team activities for team building like having a Secret Santa campaign
3) We have "remote buddies" where we partnered up each person with another for full weekly project chats.

"
Firstly and most importantly, you need to make sure that your team has the required equipment to do their tasks properly and be able to maintain stable internal communication. It is advisable to spend some time to research and implement collaboration and organizational tools that fit your team's needs. Once you have these, you have to be organized enough to support your workers and ensure they have all they might need. Arrange daily/weekly talks, follow results, and give feedback.

"
Aside from meetings and webcams, the human aspect of working together should not be forgotten.
Remote work can be isolating. In the office, people meet in corridors, chat at the coffeemaker, and say hello in the morning. Here's two ways to make remote work feel normal and keep people in good spirits.
Mark time for regular meetings
. Not everyone is used to working from home. Regular, scheduled team meetings can help people structure their day or week. Meetings can also spark conversations about ideas or improvements that can improve productivity. And on the subject of encouraging chat...
Encourage socializing and virtual events
. Watercooler chats are where people unwind and build better working relationships. A casual Slack channel for chitchat makes a great virtual watercooler alternative.
Share memes and jokes to keep spirits up. Start an email recommending movies to binge or workouts from home to get people talking.
Tips for remote workers: how to be effective at home

Plan
. The sooner you start planning everything: waking up, phoning, lunch, sports, the better for you and your productivity.
Organize a workplace
and "go to work," even if this place is a meter far from your bed. Don't work from the bed or the sofa.
If you don't live alone, you need to
coordinate work at home
(with loved ones, relatives, friends, pets). Explain that your place of work is changing, but you still work, though, in different conditions. Everyone should understand that calling you to fix something during the day is a bad idea. But sometimes it helps take a different look at the task.
Don't hesitate if you have any problems with your work
. The format of communication is changing (there is no access to personal/quick meetings/approvals), but you still need to find solutions quickly. Write immediately to the team manager or colleagues from other departments/teams.
Your phone should always be nearby
. You need to turn on the vibrating alert or sound.
Use the rule of 10 messages
: if a written discussion is longer than 10 messages, call online or by mobile, decide and fix the agreement with a follow-up.
Have breakfast, lunch, and dinner at the right time
.
At lunch, it is advisable to
relax and distract from work
.
For especially social people,
there are virtual offices
; you can see all colleagues on a separate monitor.
Gymnastics
. We strongly recommend doing exercise at least 2 times a day. If you don't want gymnastics - get busy with household tasks, any physical activity will benefit.
And remember -
you don't work from home, you live at work
:) Therefore, maintaining a balance turns into an excellent challenge, and the better you cope with it, the more chances you won't lose in productivity.
If you're looking what to read - we have something for you :)
Thus, the remote way of organizing a business, especially outsourcing, provides a unique opportunity to reduce costs and hire highly qualified staff. We can highlight the following key points to achieve the best result:
Proper delegation of tasks;
Effective use of technologies for tracking the work and for communication between teams;
Creating a friendly environment in the company: organizing meetings and teambuildings.
I hope that this article will be helpful for you to learn how to manage a remote team most efficiently. If you have any questions or comments, please contact us!
Speed up your search marketing growth with Serpstat!
Keyword and backlink opportunities, competitors' online strategy, daily rankings and SEO-related issues.
A pack of tools for reducing your time on SEO tasks.
Found an error? Select it and press Ctrl + Enter to tell us
Cases, life hacks, researches, and useful articles
Don't you have time to follow the news? No worries! Our editor will choose articles that will definitely help you with your work. Join our cozy community :)
By clicking the button, you agree to our privacy policy.