How To Optimize Pagination Pages After Google Algorithms Updates
Pagination pages are used not to overload one page with a lot of content, to speed up loading and improve site usability. If you do not optimize such pages, a large number of partial takes will be formed on the site, which will worsen its position in SERP.
Update:
This article contains markup recommendations that were relevant at the time of writing (November 2018). In March 2019, Google updated its algorithms and now
does not use these attributes. and are no longer signals for a search robot; tips for their use are removed from the official help.
"We noticed that for several years we have not used rel next and rel prev in the indexing process, so we decided that we can also delete this documentation,"
commented John Muelleron, a Senior Webmaster Trends Analyst at Google.
Now Google recommends webmasters to place all positions on one page, if possible, but assures that there will be no problems with pagination indexing.
"Use pagination. Googlebot is smart enough to find your next page by looking at the links on the page. We do not need explicit signals "prev, next". And yes, [you] have other good reasons to continue to add them (for example, [site's] accessibility for people with disabilities),
added Ilya Grigorik, Google's Web Performance Engineer.
What is pagination in SEO
This is the serial numbering of pages, which is often used to break the contents of a large catalog (products, articles, comments, etc.) into several pages.
Incorrect pagination settings can adversely affect the site's location in the SERP. The following risks:
exist duplication of existing content, which leads to sanctions from search engines;

incorrectly marked pagination pages in most cases will not be scanned by robots beyond the first or second page. As a result, they will not be indexed.

Let's look at the main ways to optimize such pages for Google in detail, and also evaluate the difference between them for SEO.
Google and pagination pages
Option # 1.
Rel="next" and rel ="prev" +
rel="canonical" on the first page of pagination. If you do not optimize the text component of the pagination pages, the robot will scan all pages (including product cards on the split pages), but only 1 page will be included in the index.
Option # 2.
Rel="next" and +
rel="canonical" on itself. For example, for the second page:
<linkrel="canonical" href="http://site.com/canonical-link.html/?page=2"> 
If you conduct text optimization of the main SEO blocks - for example, optimize each page for a specific city - all pagination pages will be indexed. As an added plus, your site may start ranking by new keys.

Close pagination pages from indexing in any way known to you (robots.txt, noindex, nofollow, through the "URL settings").

The "Show all" button and the rel="canonical" attribute
The value rel="canonical" shows the canonical web page to the crawler: there will be one main page in the search, and all the rest will be considered copies of it, without participating in the ranking. Instead, the canonical URL is more often crawled by search crawlers.
With this attribute, you are reporting that all pagination-related web pages are accessible at a single URL, which should be indexed.
The scheme for introducing the attribute rel="canonical" is built up step by step:
a common page is created for the entire cluster of goods, for example, all units from the "Coat" category;

the button "Show all", "View all" or a similar in meaning, which adds items in turn, is added;

The web page is indicated as canonical for the search by writing the special value rel="canonical" in the head part.

From the technical side, it turns out that we are creating a common page for the coat section at:
http://example.com/palto/?&show-all, marking on other pages the URL:
rel="canonical" href="http://example.com/palto/?&show-all"
Now the entire range of product items, as in our sample, will be indexed using the "Show All" button.

The disadvantages of this method are several.

A large number of products is difficult to bring together on one page. As she will get a bad download speed. This forces to limit the quality of images and the volume of published content. Perhaps this fact will affect the attractiveness of the site for users, reduce behavioral factors, and success in ranking.

If there are filters and sortings on the website, then many dynamic pages are formed, each of which will have to prescribe a canonical attribute. The amount of work is serious; it will take a lot of time to implement.

On most CMS, the method cannot be applied at all. A similar approach is more applicable to small sites, preferably without dynamic pages.
In some cases, redirection is placed on a common page, as described above, and sometimes on the first page of pagination. Google wants to see one common page with the "Deploy Products" button.

However, such a redirect to the first page is not described by Google, as recommended. Therefore, there are doubts about how positively this approach will work on Google ranking.

Google attributes rel="next" and rel="prev"
The values rel="next" and rel="prev" show Google search bots that the pages are linked. That is, a chain of pages is created, from which the robot understands that the visitor should be sent to the first of them, for example. HTML links or HTTP headers are used to embed these fragments.
The method is considered the most suitable for use by Google, as the search engine will determine the most suitable page from equal priority ones. It is usually leaning towards the one that contains the largest number of positions to give the user the widest possible choice.
Plus this technique: good positions that the site can really get on low-frequency queries. As a rule, low-frequency requests can attract traffic, which ends with a conversion to customers.

The hierarchy of web pages is as follows:
http://example.com/category/

http://example.com/category/page-2
http://example.com/category/page-3
Please note that the address The first webpage is exactly http://example.com/category/, not http://example.com/category/page-1. This is important: beginners make mistakes here. As a result, duplicates are created, and several URLs lead to the same page.

So that when returning from the second page to the first one the duplicate at does not appear http://example.com/category/page-1, the option "page-1" is removed from the links, setting the redirection from web pages containing this option (301 redirect) to http://example.com/category/.

Note that static text must be removed from all numbered pages, with the exception of the first. Do not allow the same text to be placed under different URLs. This will reduce uniqueness, which negatively affects SEO promotion.

Having divided the pages by number, we place the "link" in the initial section of the head from the first web page to the second:

link rel="next" href="http://example.com/category/page-2/"
Then on the page -2 "we perform a similar action only with the indication" page-3", not forgetting to add the value of the last page now:
link rel="prev" href="http://example.com/category/" (link to the first web page previous to "page-2")
link rel="next" href="http://example.com/category/page-3/" (link to the next by numbering "page-3")
According to this, the principle is further prescribed links. The first page includes the value of the next attribute, and the last one should end with the prev attribute.

Do not inadvertently close numbered web pages for all search crawlers. In doing so, let the search bots go through them through the "follow" meta tag.

It is important to emphasize that specifying canonic via rel="canonical" instead of these meta tags is not the best way out, because a mess will be created among different attributes. As a result, index-priority pages can fly out of SERP.

Remember that rel="next" and rel="prev" are not perceived by robots as directives; they are more of an additional help for Google. Attribute values are equal.

Note that if the web resource contains dynamic options (formed by sorting or filters) that do not change the content at all - in other words, passive options, such as session identifiers - such web pages must contain a link through "next" and "prev".

Layout errors, such as missing attributes, mean that Google will independently determine the fate of web pages in the index.

At the same time, Google allows the use of the attributes rel="next" and rel="prev" simultaneously with rel="canonical".

This provides food for thought about new ways to optimize pagination for displaying correctly in a search.

Remember that pagination pages are not added to the sitemap.xml website map.

The pages responsible for pagination help facilitate user navigation on the site, breaking the load on the resource.
With proper indexing settings in Google, this has a good effect on SEO optimization. Incorrect indexing of numbered pages can:
duplicate content, and this is the probability of getting sanctions from search engines and lowering the ranking;

entail long indexing that will degrade SEO.

But each search engine has its own vision of how it will index such pages. This must be taken into account.
Ideal settings for pagination for Google, we reviewed above. As well as a method that should maximize the satisfaction of both search engines and improve the position of the site in the search results.
This article is a part of Serpstat's
Checklist
tool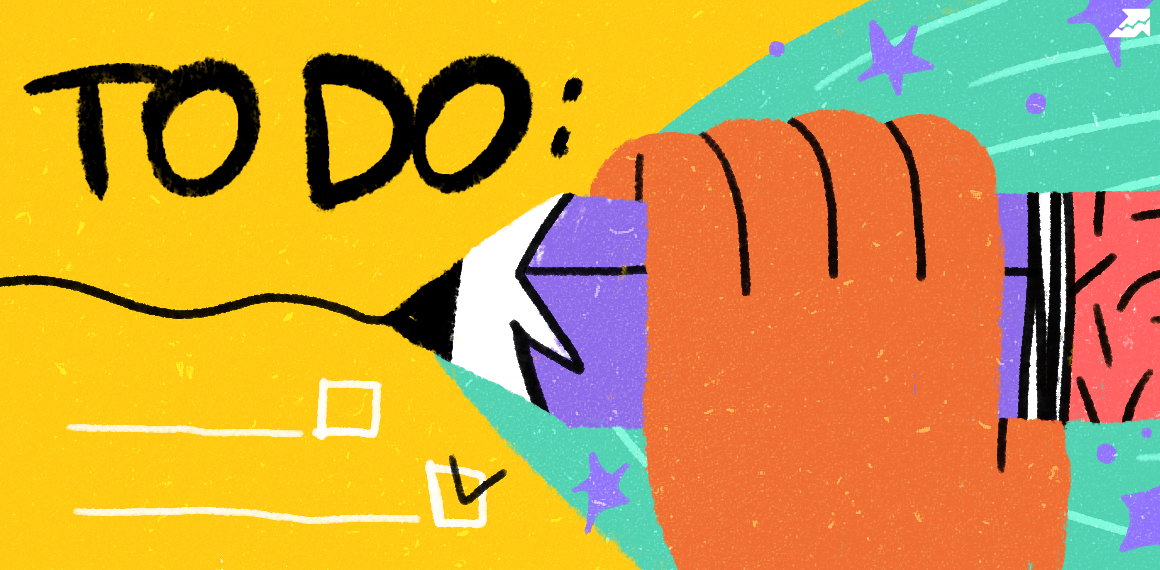 " title = "How to optimize pagination pages after updating Google algorithms 16261788334983" />
Checklist is a ready-to-do list that helps to keep reporting of the work progress on a specific project. The tool contains templates with an extensive list of project development parameters where you can also add your own items and plans.
Speed up your search marketing growth with Serpstat!
Keyword and backlink opportunities, competitors' online strategy, daily rankings and SEO-related issues.
A pack of tools for reducing your time on SEO tasks.
Found an error? Select it and press Ctrl + Enter to tell us
Cases, life hacks, researches, and useful articles
Don't you have time to follow the news? No worries! Our editor will choose articles that will definitely help you with your work. Join our cozy community :)
By clicking the button, you agree to our privacy policy.