How to Design a Landing Page: Full Tutorial With Examples
From the point of view of a user, a landing page is just one more website on the Internet. People spend days browsing the Internet, stop perceiving ads because of the information overload, and you need to try very hard to get their attention.

We will tell and show in this article how to create landing pages in order to achieve the desired action from the user.
Stage #1
Marketing research
The development of a landing page does not begin with a design, layout or text, but with research that helps you choose the right direction. Here's what you need to determine first:
Product for promotion. The golden rule for creating landings states: one product - one landing page. We recommend that you refrain from creating "universal" pages where all your products or services are presented. There is a website for this, and your landing page should focus on one product or a product line, in extreme cases.


Target customers and their habitats. When compiling a customer's portrait, it is necessary to determine not only demographic characteristics (gender, age, income level, etc.). First of all, psychological and behavioral factors are important that will help you understand what these people are interested in, what problems they have, how to "hook" them, where to find them, and so on.


Competitors and their promotion methods. Make a list of direct and indirect competitors. Analyze how many competitors you have, where they are promoted (and why), what their landing pages look like and what they have in common, what nice tricks they use in their landing pages, and so on. Answers to these questions will help you understand how to better present your product, emphasize benefits and attract customers.
Stage #2
Development of a landing page
A proper landing page should not begin with design, but with content, because the most important thing is what you want to convey to your customers. It is necessary to guide the visitors through the sales funnel: from the first acquaintance with your product to the desire to buy, and the content (text, as well as photo and video elements) is responsible for this. In turn, the landing page design shapes the content and increases efficiency, but not the other way around.

Based on the content, you need to create a layout. Divide the information into separate screens, give it a structure and add functional elements. To simplify the task, you can make a layout on a specialized service for prototyping -
Draftium. At this service, you can assemble a prototype from ready-made blocks, which the designer will then finalize.
Further, there are three main options:
create a landing page on your own using a landing page constructor like Wix or Tilda (cheap, but unprofessional);

hire specialists who will make it "from scratch" (professionally, but expensive);

develop a landing page on a platform that combines both a site builder and professional designers services, like Weblium (quickly, inexpensively and efficiently).

Regardless of which option you choose, you need to pay special attention to some points:
Unique Selling Proposition (USP) in the title. Your landing page should clearly and unambiguously express the uniqueness and benefits of the offer, from the very first screen. For example, as it is on the landing page of the Fintechdb consulting company: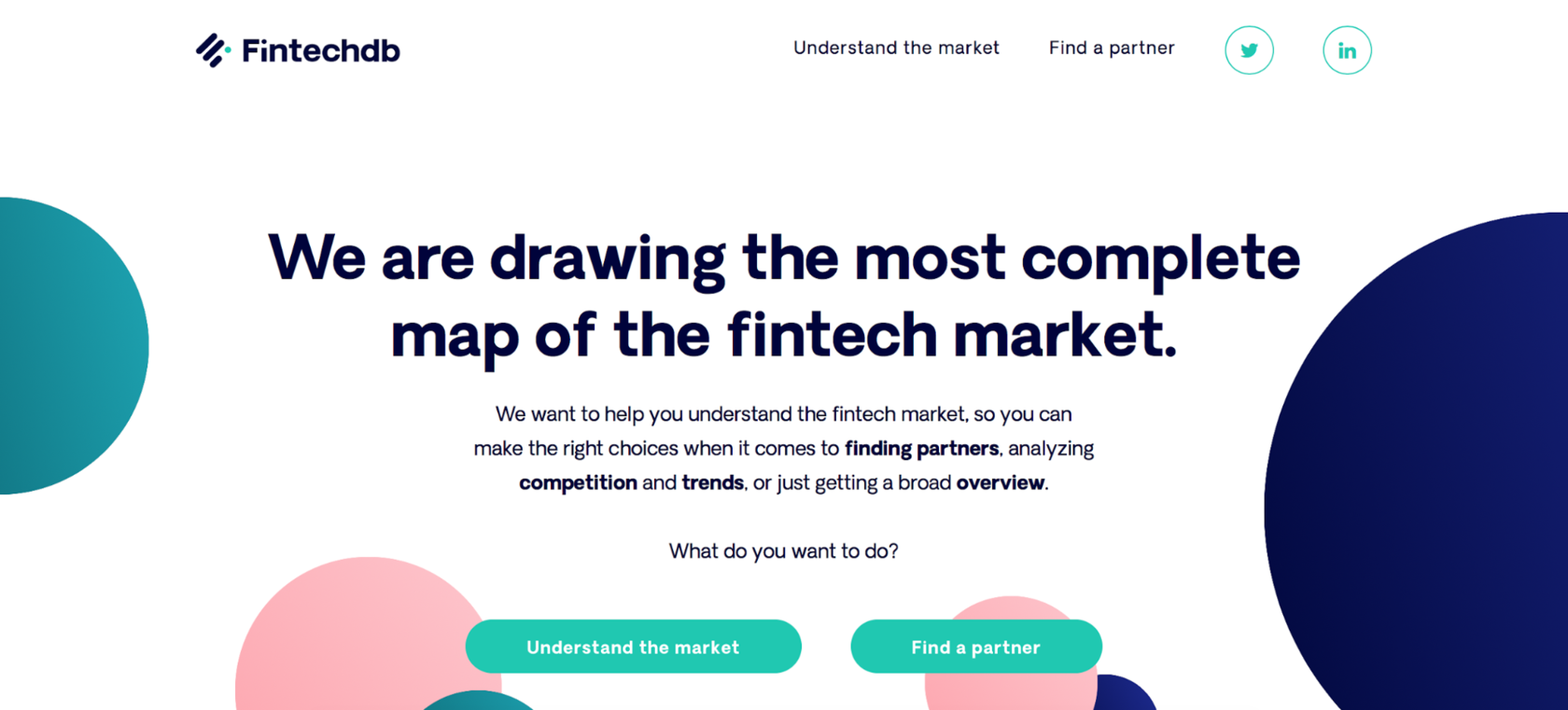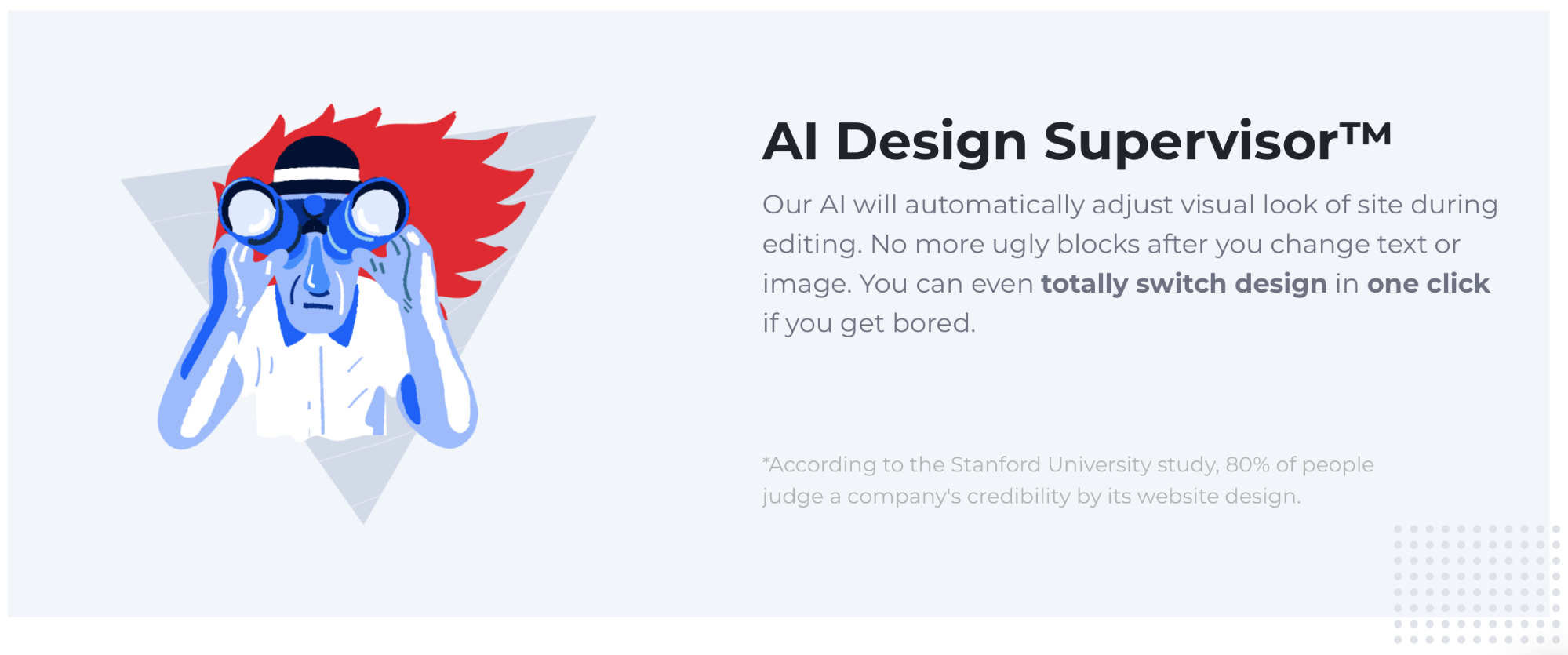 Structuring the text. The visitor will not read the long text "sheet" on the landing page. Therefore, the content must be divided into small structural blocks that will be easy to read, like on the site of the Deel payment system. Please note: the text is harmoniously combined with design elements, which greatly simplifies the perception of important information: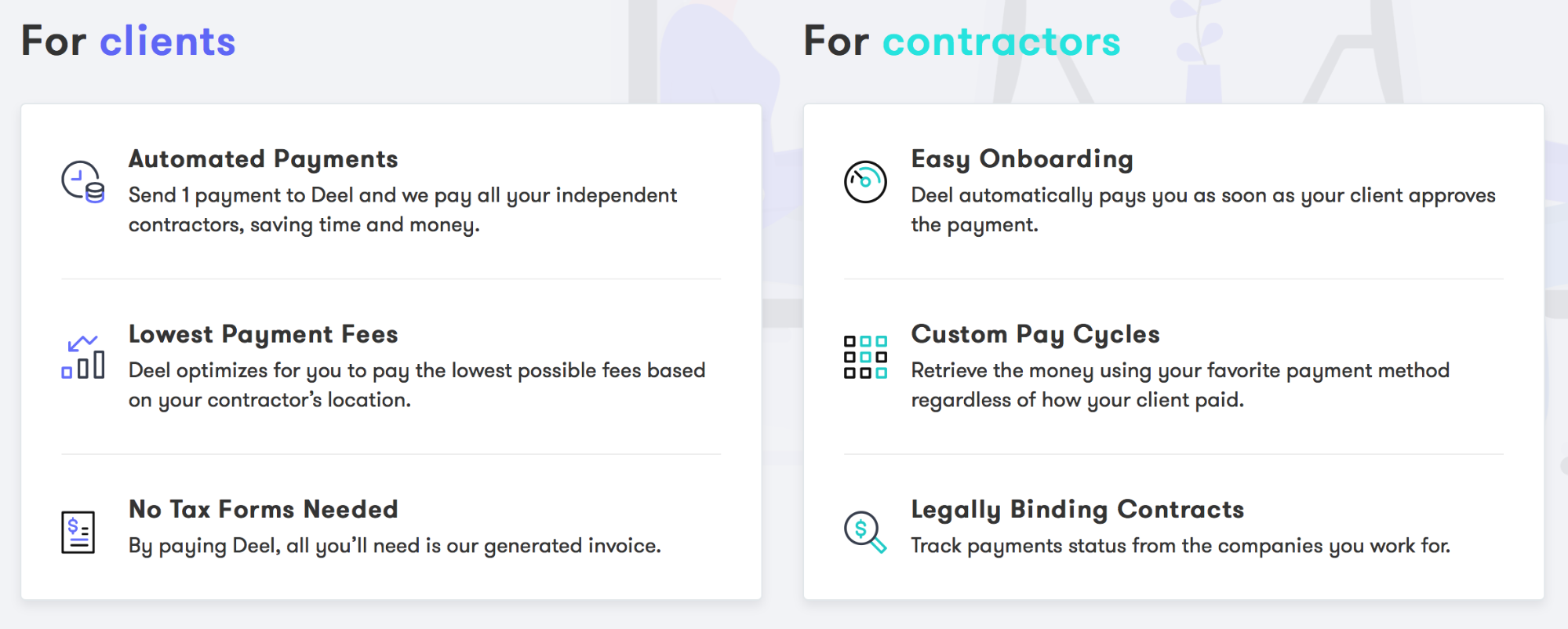 Call to action. Remember the importance of a call to action. All calls placed on the landing page must clearly indicate what a person should do (order, call, fill out a form, etc.) in order to get the desired benefit. A good example is the landing page of Secfi investment company:

Forms and buttons. It is the most important and, unfortunately, not always obvious thing. All conversion elements (buttons and forms) should be noticeable and short. Do not hide them in the sidebar or footer, otherwise, visitors will simply leave the page without finding what to do.

If you use forms, make as few number of fields as possible, like on the Ionic platform for web developers. Now more and more companies use only one field - email - and the rest of the user data is received in the process of further communication.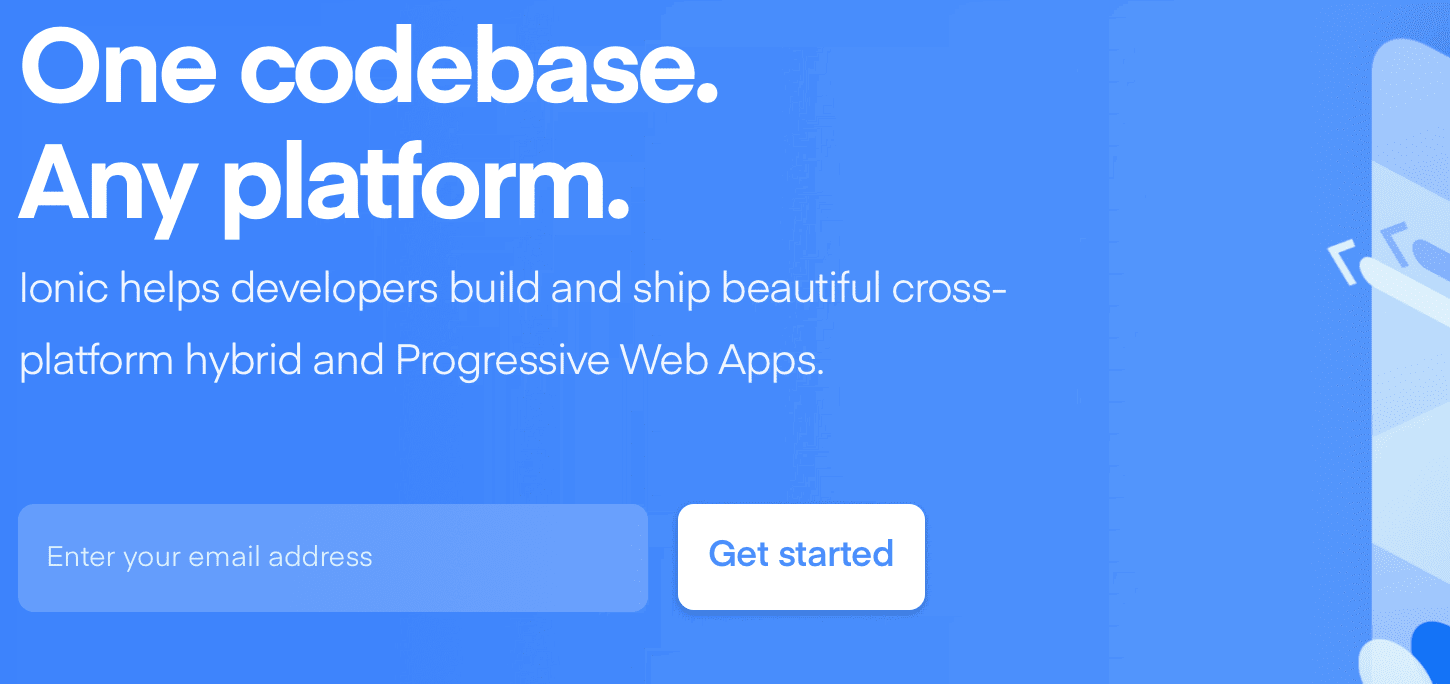 Functional Testing. Check whether all interactive elements work as intended on all browsers, devices, and operating systems. One mistake related to the lead form will nullify all efforts.

Make sure that the hosting where the landing page is published is accessible to users from the target countries. If you use a specialized service, there will be less work at this stage: the functions are checked automatically, and if problems arise, you can contact the support.


Proofreading text. Before you attract real users to the landing page, you need to make sure that there are no errors or typos in the texts. The more expensive the product, the higher the price of each error. Pay particular attention to numbers. If you make a mistake in the price or term of the promotion, it is unlikely to convince the user to buy under less favorable conditions.


Marketing split testing. Before starting the main campaign, it is reasonable to conduct A / B testing on a small number of users. Check different options for headers, CTA (call-to-action), forms and other elements of the page - this will help increase the conversion of the landing page and the profit.
Creating a landing page is not so difficult. But creating a page that will stand out from thousands of others, bring customers and sales, is much more difficult.
It's great if you have your own team of copywriters, designers, and developers - trusted people who know your product and can do everything perfectly. But this rarely happens: much more often contractors are searched for a specific project, and the owner of the project is excitedly waiting for the landing to be successful or not.
But business is not magic, and to get a predictable result, it's wiser to turn to professionals.
Weblium team has developed thousands of sites and landing pages. At an affordable price, you get not only a beautiful but also an effective landing page, developed with the participation of professional designers, with which you can run an advertising campaign and get an influx of customers.
Speed up your search marketing growth with Serpstat!
Keyword and backlink opportunities, competitors' online strategy, daily rankings and SEO-related issues.
A pack of tools for reducing your time on SEO tasks.
Found an error? Select it and press Ctrl + Enter to tell us
Cases, life hacks, researches, and useful articles
Don't you have time to follow the news? No worries! Our editor will choose articles that will definitely help you with your work. Join our cozy community :)
By clicking the button, you agree to our privacy policy.