How to add a content section to your website and why you need it
The e-commerce website needs a News or Blog section to get higher rankings. Articles that are relevant for your target audience allow attracting more visitors and improving user behavior indicators.

Why you need a blog for the e-commerce site

The blog of the company or news section on the website provide numerous profits:
you can update website content regularly adding an unlimited number of pages — new content has a positive impact on search ranking;


you can use current themes to extend the project's semantic core and promote your website using long-tail queries;


you will see natural links and reposts of your published materials in social networks and other projects;


you will benefit from interesting and timely information — get new followers and analyze when the potential visitors return;


you will be able to use interlinking to connect articles, services, product categories together;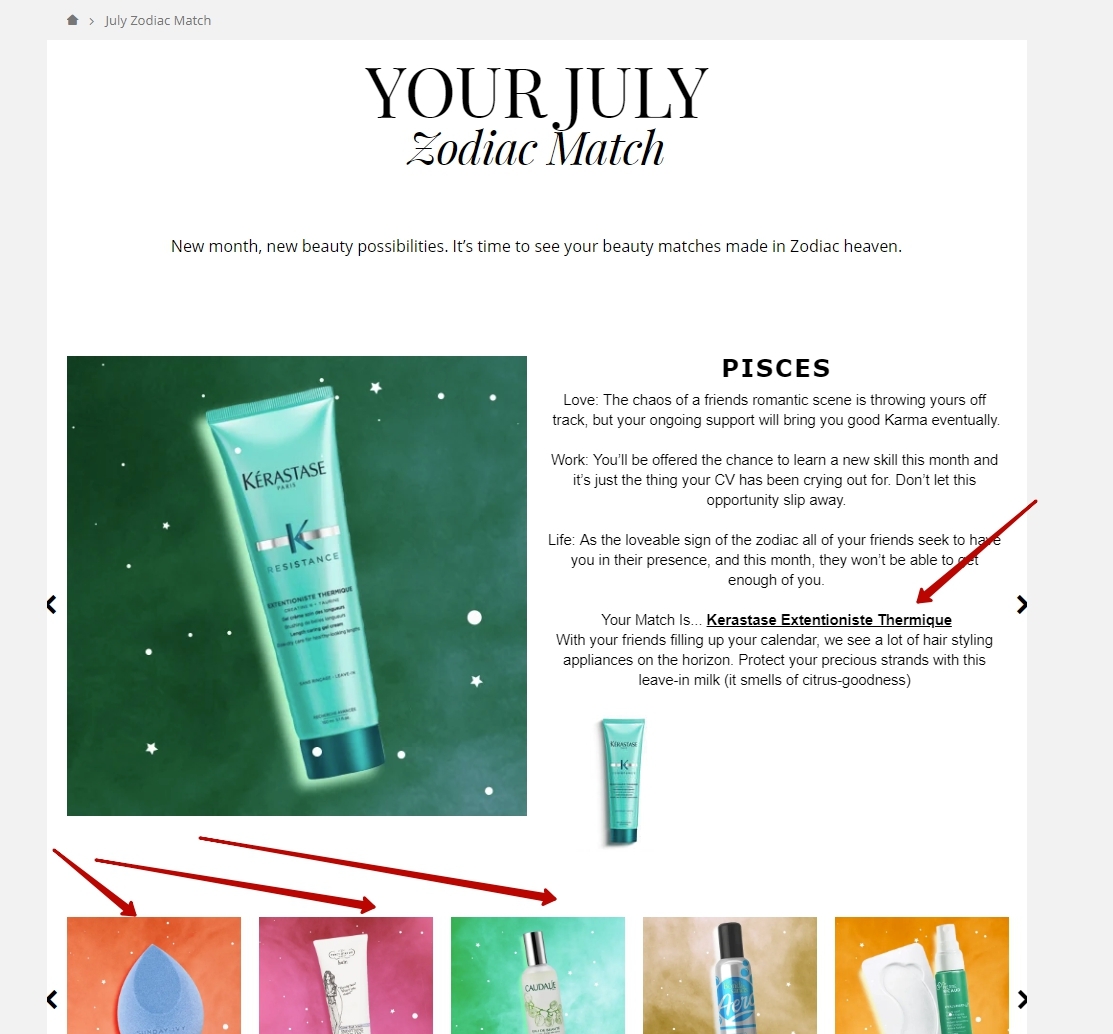 you will achieve a higher business reputation — being an expert in some areas, the company gets trust and loyalty from customers;


you will build an additional channel with the audience. It will help solve customers' problems and get constant feedback, inform clients about product features and offers;


you may be sure that it works because even the representatives of search engines prove how important the informational articles are for all the e-commerce websites. Herewith, blog posts piece of advice should help customers make the best choice by providing facts and objective data. Do not turn your blog to an advertising platform — it won't impress your readers.

How to keep a blog for online shop
You need a module to post blog articles. For example, in OpenCart, you can use this free system. It has multi-language support and allows you to add well-understandable URLs — the ones that are good for both customers and search bots. It is possible with the software numerical control the OpenCart module includes. The system gives an opportunity to gain two new categories for blogging — Articles and News.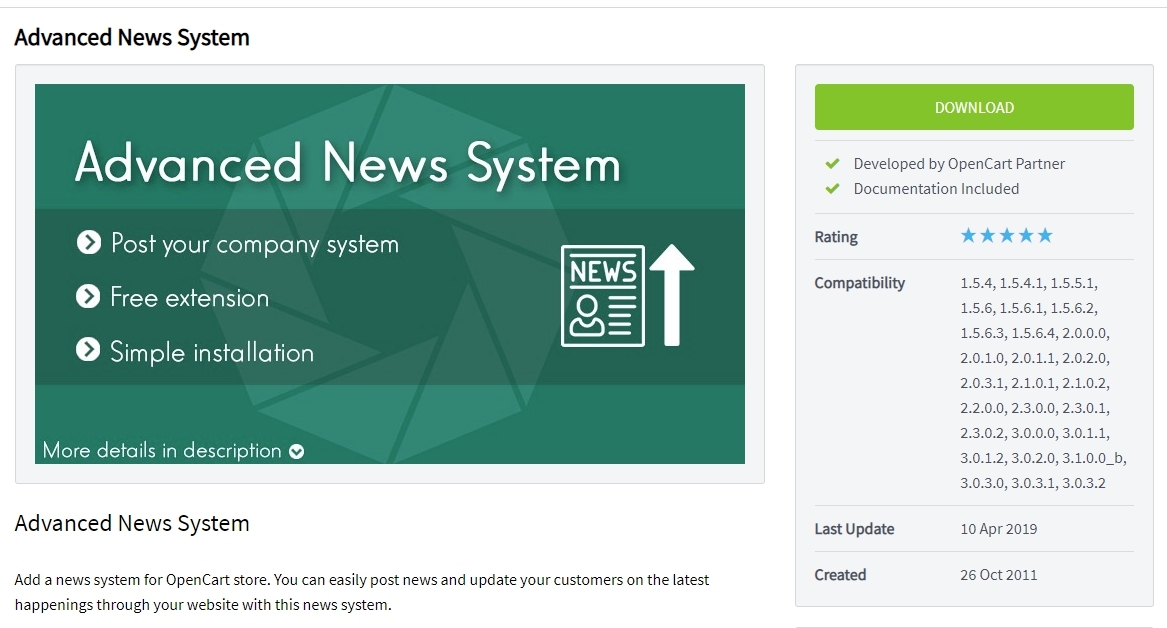 after you install a blogging tool for an online shop, you need to create a list of themes for the upcoming articles. It is important to find the right topics for your audience and not to focus on SEO optimization only;


be sure that you have the correct proportion of advertising, informational and entertaining articles. If there are too many ads, your readers won't be interested in reading your blog;


while creating an article, use both informational and commercial queries if they are suitable. You also may add links to other products or services. It would be great to integrate links to various materials if they go well with the main topic of your post: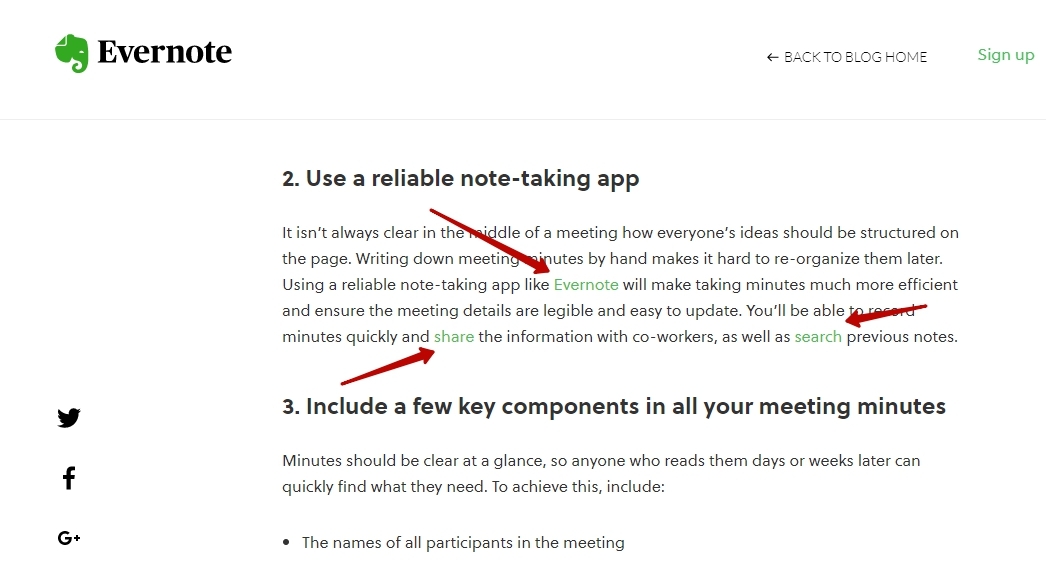 Such an interlinking procedure is instrumental for the link juice assignment and behavioral factors forming because many people will stay longer reading your blog and will be waiting for new publications you are going to present;
it would be great to post various content, not only articles with a lot of words. Photo galleries, overview videos, infographics and other data that is truly interesting to your customers. Here you can find a guide on how to make an Infographic;


to understand which content type is the most popular, you need to follow data from analytic tools. It will help to understand which themes should be highlighted and which topics you should avoid as well;


the content plan is a must for blogging. You need a schedule, and you have to alternate different content types;


to get some ideas about new topics, visit the blogs your competitors have. It will help to find more themes and will give you a live example of how it can be done.

Several examples of blogs created for e-commerce sites
This is a blog of the food company that sells natural and organic products. The blog includes both reviews of the latest or featured products and articles about nutrition, vitamins and health care.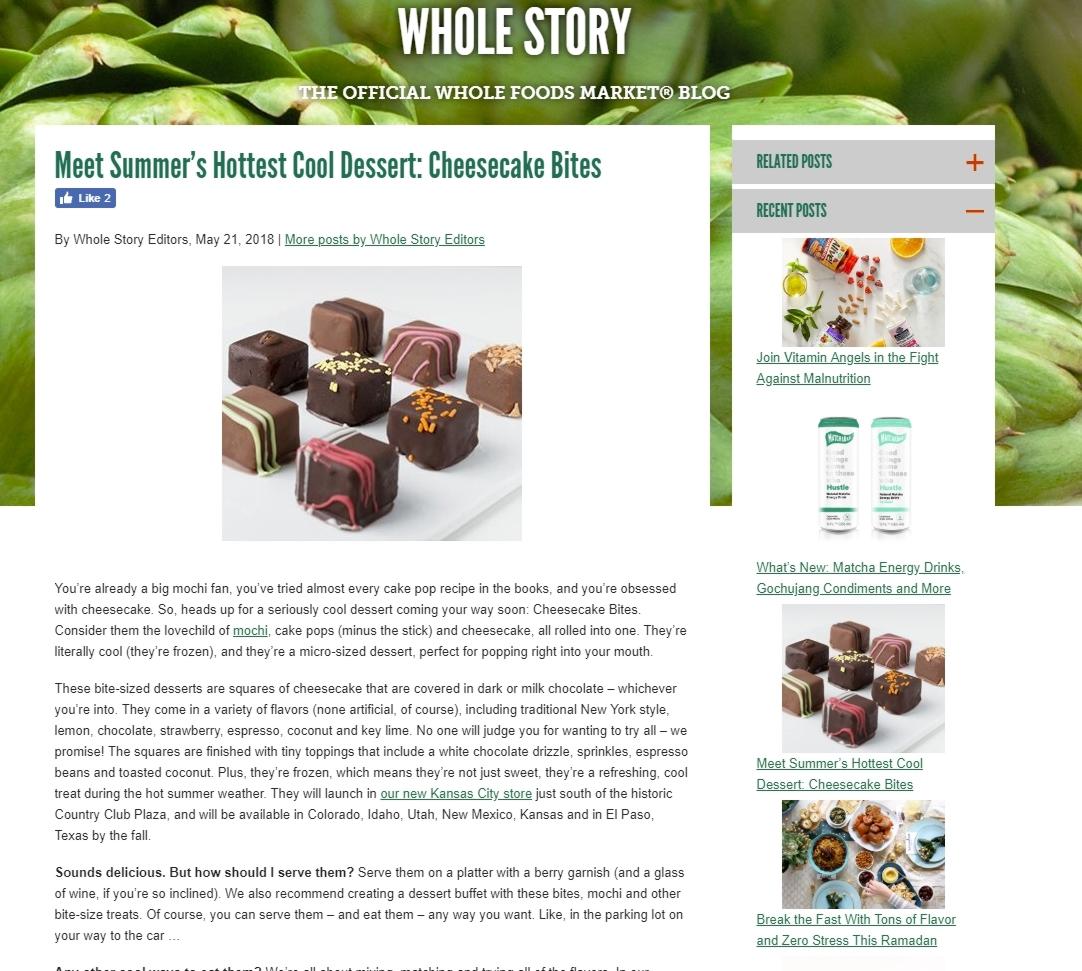 The information is well-structured, there are a few categories of content you may like and one great thing: related posts section that helps visitors stay here longer.

Another inspiring blog is Oh my Disney. The content is various. You can find news and announcements, behind-the-scenes videos, interviews, quizzes and rumors about celebrities: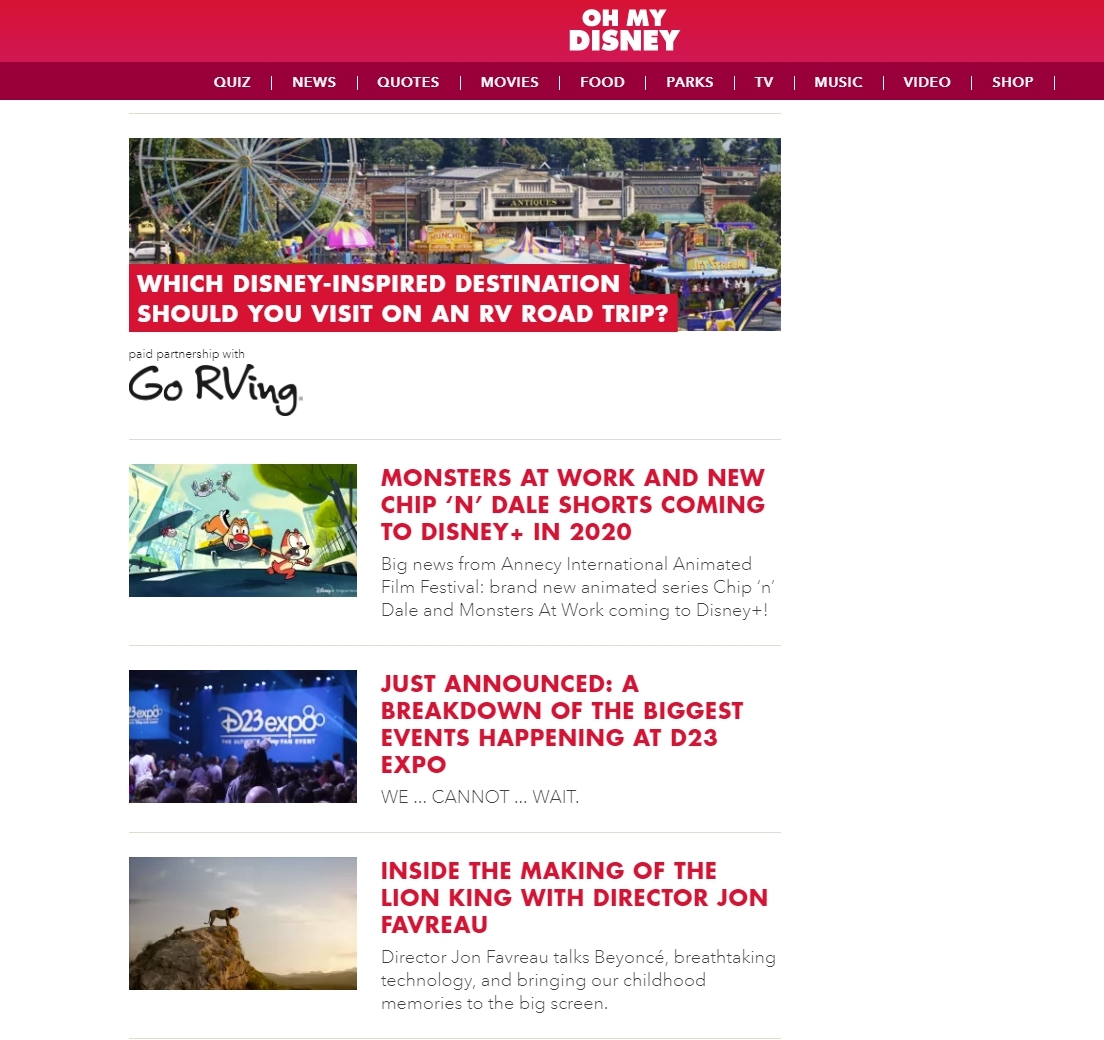 This clothing brand is serious about blogging too. There are articles about trends and design, new collections and even food receipts. It has many colorful images and tiny links to the featured accessories and outfits. The content is both entertaining and useful. It gives a glimpse about products you can buy right now.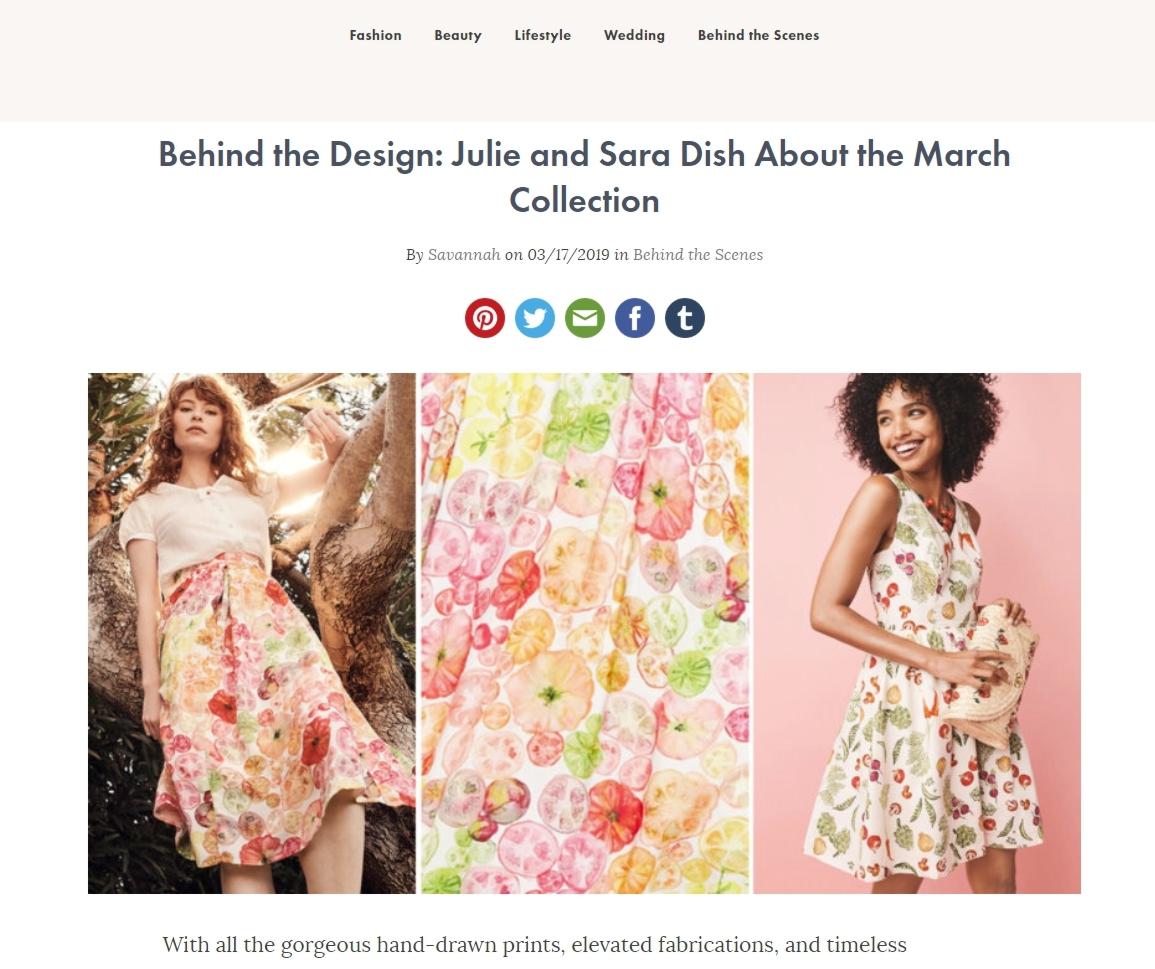 Blogging helps e-commercial websites to attract new customers and retain an existing audience, has a positive impact on brand reputation and creates an additional channel for feedback.

Before you start writing your first article, it is important to create a content plan, understand who your customer is, decide how often the posts should appear in the blogging section, how long they should be and define all other aspects. You need to set a goal: why the blog is required and what it should bring to you in summation.

Blog promotion will help your website to get a higher ranking, increase your search positions according to informational queries and get more organic traffic in general.

This article is a part of Serpstat's
Checklist
tool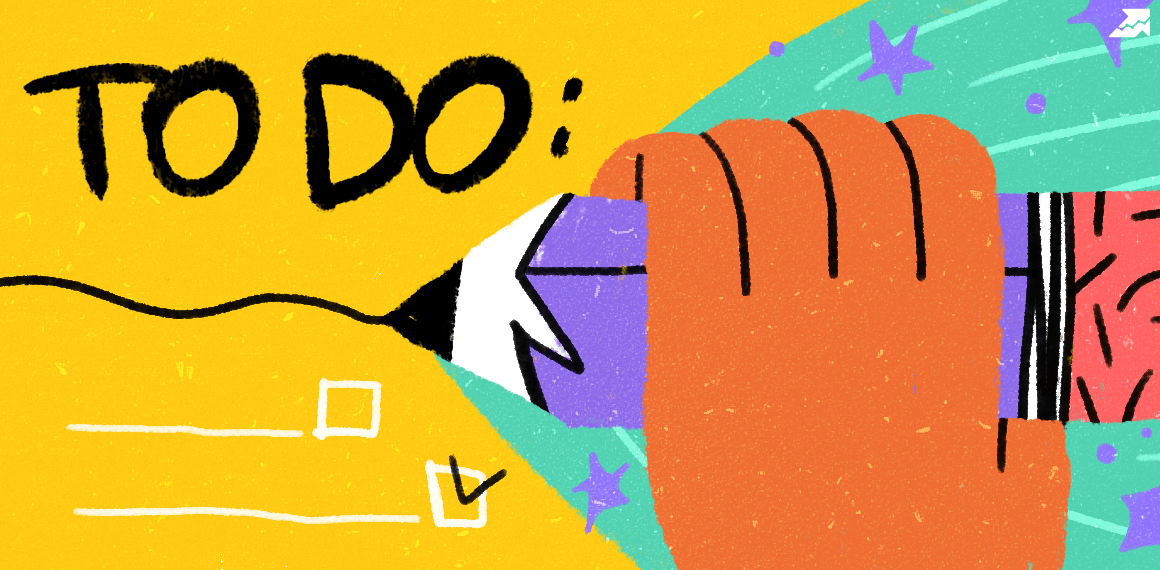 " title = "How to add a content section to your website and why you need it 16261788314655" />
Checklist is a ready-to-do list that helps to keep reporting of the work progress on a specific project. The tool contains templates with an extensive list of project development parameters where you can also add your own items and plans.
Speed up your search marketing growth with Serpstat!
Keyword and backlink opportunities, competitors' online strategy, daily rankings and SEO-related issues.
A pack of tools for reducing your time on SEO tasks.
Found an error? Select it and press Ctrl + Enter to tell us
Cases, life hacks, researches, and useful articles
Don't you have time to follow the news? No worries! Our editor will choose articles that will definitely help you with your work. Join our cozy community :)
By clicking the button, you agree to our privacy policy.