How to create a content plan
The main goals of any kind content are to gain the loyalty of the audience, make it interested in what you write, and to attract clients. Frequency and quality of the posts are two key factors which influence your site's or SMM promotion. A content plan helps you to work out the needed order of posts, maintain their frequency and prepare them beforehand which causes their quality.
What is a content plan for?

Content-marketing sphere means regular posting the wide-range of texts on different topics. It provides the widest outreach to the audience and effectively influences the conversion. However, endless googling for what to write is a time-consuming and really exhausting thing. To maintain the frequency of releases and not to spend nights sitting at the PC or laptop is better to use the content-plan.
According to Impact company's
research conducted in 2017 about 89% of B2B and 86% of B2C marketers use content marketing methods and be sure that today the figures are changed to higher. Nonetheless, only 37% (B2B) and 40% (B2C) of them prefer to plan their content; which is less than a half. The vast majority of the content-marketers simply don't understand the importance of planning. They prefer to create the content «on the fly» forgetting about the rational approach which is extremely important in commercial sites management.

Management of the personal blogs, creative pages and so on may be based on inspiration, as they likely don't consider commercial. But their planning is also is advised.

Commercial websites and pages should be promoted according to an individually developed marketing system. Which is usually based on the business goals, audience's interests, topics, site's sections, etc.

Such an approach is extremely important for large sites with several business directions. Maintenance of all the topics is required and can't be ignored because of the need to promote certain goods or services. Also, it helps to hold and raise audience interest.

Effective content planning can't be fully released without studying competitors. Due to Serpstat tools, you can generate a list of competitors by a certain keyword, see the most popular posts of theirs, etc.
Top by Keyword tool in Serpstat's Keyword Research section will provide you with all the info according to a given keyword and will make a top-list of competitors. You can easily study each of the listed sites.

Rather more competitors can be found in the Keywords Research section. Go to SEO-research and chose Competitors. The list may include not only competing for websites. It gathers all the site which include a certain keyword, for example, Youtube, Wikipedia. So, sort out irrelevant links and enjoy having several samples of effective writing.

Such an approach also helps to verify whether a keyword is relevant or not. If the listed sites aren't similar to yours by the subject or goals, the given keyword is irrelevant in your case.


Serpstat also allows to find out what exactly pages users mostly look for. Use filters to sort out irrelevant data.

The best way to understand the interests of the audience is to ask it using Search Questions tool. You will be provided with a list of the most popular requests including a certain word or phrase.

Using the described tools you will be able to easily create a content plan for several months. However, besides the general relevance of the keywords and other technical aspects of promotion, a great role is played by the audience you refer to.
A properly worked out content plan is a key factor of effective website management and promotion. Using it provides spending less time on choosing the needed topic and gathering the information and writing itself.

Before you start planning you have to determine all the tasks which your business complete and topics or spheres your audience is interested in. It will help to provide the readers with relevant information.

To reach the highest efficiency of the content, it is better to get acquainted with the audience; study their needs. Before scheduling posts analyse the following aspects:

Location (country, city or a particular place).
Demographic criteria (age, gender, social status, religion).
Socio-economic criteria (educacion, level of income).
Psycho-physiological criteria (lifestyle, interests, personal characteristics).
Behavior (loyalty to particular brands, reaction to some price changes, attitude to discounts).
To keep all the ideas and plans in order and generate new topics for further posting you need something that will help you to organize your thoughts. For this purpose, you can use a content matrix — a table or a scheme in which you can focus particular categories somehow connected with your niche. Then fulfill the table with various keywords and ideas.

Sooner or later it happens when you have no idea what to write about. Even if you are an expert in your sphere and perfectly know all the aspects of a certain area of life. Here are two cases when the content matrix is extremely needed:

When you have nothing to write about. In the beginning, there are many topics that can be generated without any efforts. But eventually, you will need some sources of ideas.
When you work at new stuff and lacking knowledge. Content matrix will help to see the directions and many new ideas.
How to create a content matrix
There are several types of tables but all of them include rows and columns. Here is a sample of the matrix for a sports blog:
You can edit the table deleting irrelevant or making additional elements according to your needs. This very example includes focusing on the content types and sports spheres which can be covered.

Blue areas are cells for fixing keywords and topics for further posting. You also can schedule the posts to provide the needed frequency.

Content planning is an essential element of effective site management process. Doing it you prevent unexpected lack of ideas on what to write about and provide your readers with high-qualified and regular content.

Content planning starts with the analysis of its goals, competitors and audience research. After gathering all the needed information you can start dealing with the topics and possible directions.

Use Serpstat tools to do both competitors analysis and topics researches at a time. They show how popular and relevant is a certain keyword, list top websites using a particular word or phrase, etc.

To simplify the content planning process use a matrix. They help to organize your ideas and frequency of posts. With a proper approach, the content plan will save much time and become a basis of successful site management and promotion.

This article is a part of Serpstat's
Checklist
tool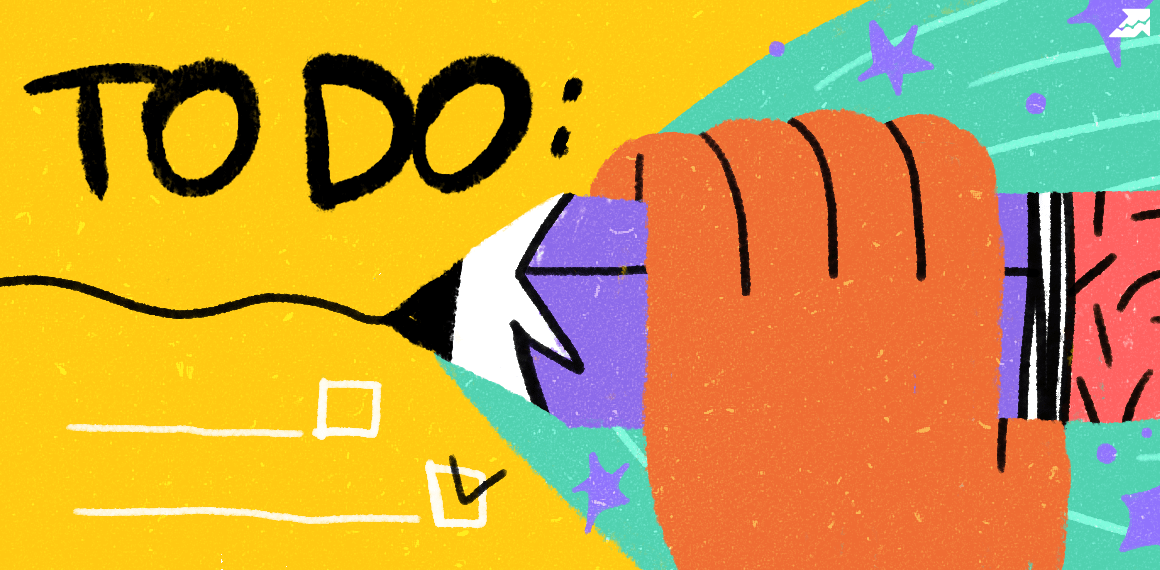 " title = "How to create a content plan 16261788302449" />
Checklist is a ready-to-do list that helps to keep reporting of the work progress on a specific project. The tool contains templates with an extensive list of project development parameters where you can also add your own items and plans.
Speed up your search marketing growth with Serpstat!
Keyword and backlink opportunities, competitors' online strategy, daily rankings and SEO-related issues.
A pack of tools for reducing your time on SEO tasks.
Found an error? Select it and press Ctrl + Enter to tell us
Cases, life hacks, researches, and useful articles
Don't you have time to follow the news? No worries! Our editor will choose articles that will definitely help you with your work. Join our cozy community :)
By clicking the button, you agree to our privacy policy.