How to conduct the text usability analysis
Analysis of the text, as well as the whole site content, is extremely important. An inconvenient feedback form can negatively affect conversion. The reason might be odd fields that users don't want to fill out.
Site texts and content are important factors that influence business success. Literacy, consistency, and structure — all these factors attract users and are called "site usability".

The more interesting is a narrative, the more users will stay by you, which is a positive sign for search engines and site ranking.

In this article, we will talk not about texts and notes in blogs — although they also considerably influence the promotion — but about the e-commerce landing pages content. In this case, the usability-analysis includes at least eight criteria.

The main characteristics of the high-quality content

Non-unique content isn't effective, regardless of how cool it is. That's the way how search engines consider it. Searching algorithms seek to show a user the most suitable spending on it as less time as it's possible.
In most cases, content uniqueness analysis is conducted via online services. Completing this task manually is quite a difficult and time-consuming procedure. Therefore, there are specially developed services that identify how original are the texts and what sites or pages contain plagiarism.
One of such services is
Copyscape. It's fees and registration free. You just follow the link, enter the URL of the page you'd like to check and start the analysis by a click as it is shown in the picture.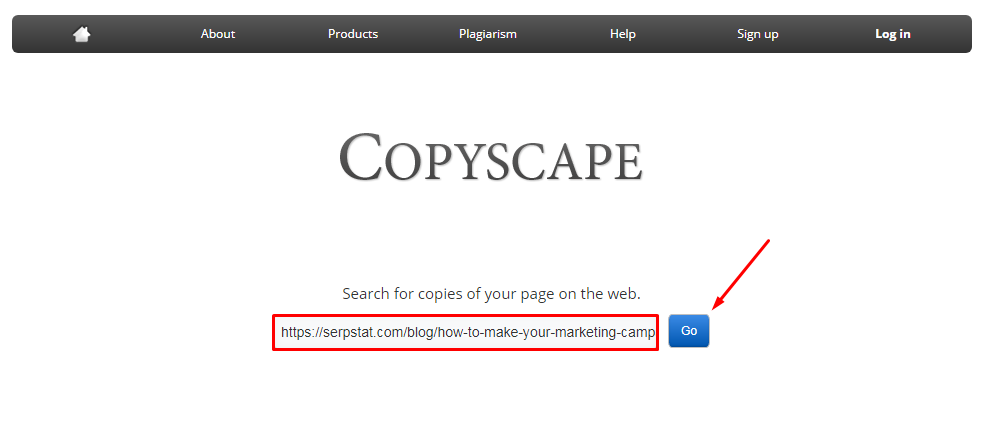 At the end of the analysis, the service generates a lot of pages with similar content.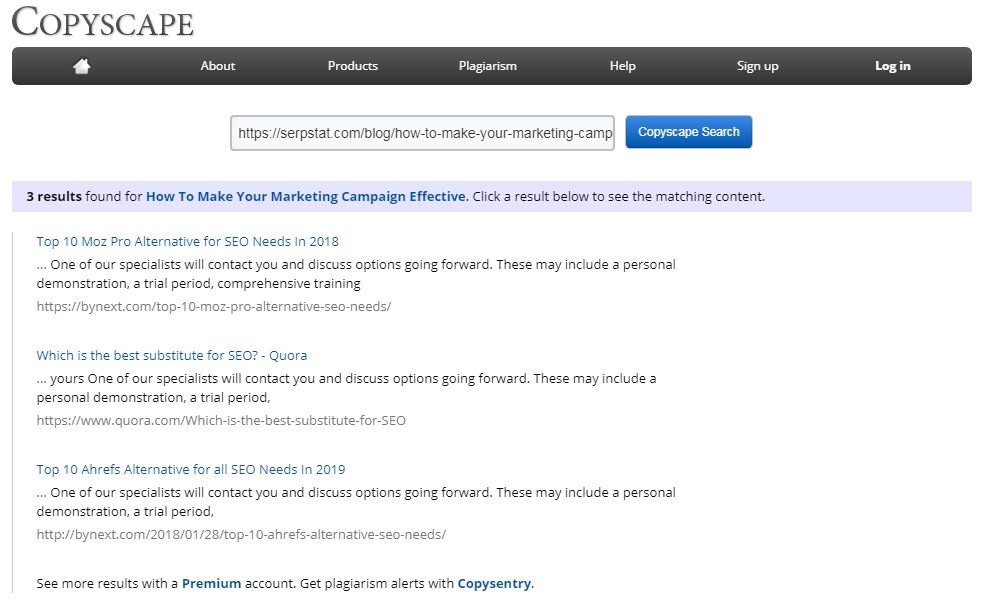 #2
Target audience correspondence
The text that you consider as good is useless if it doesn't meet your target audience's interests. For example, unlikely that the business niche representatives will enjoy if they are spoken to in a manner that is suitable for beauty site's visitors.

Your content has to be adjusted to your customer — a person who consumes your goods, services, etc. The main thing you have to remember is that your text must be interesting for the clients and involve them from the first line, but not from the middle of the text. For users, it's enough to have a look at a couple of lines to understand whether to continue reading or to get back to the search and go on looking for something better.

Analyze the text from the user's angle. What is better — ask somebody from your target audience for the assessment.
For example, if the site is aimed at business people who are looking for some legal services, you may ask for help from somebody of your loyal or potential clients whom you keep in touch with.

Kids wearing online store has another target audience, so here you have to talk to moms, as they are your direct clients. By the same token, you have to work on your site content.

It's important to identify how quickly visitors understand what is spoken about, what is in a lack, and what is to be removed or added. A second opinion is essential. Usually, interviewing three or four people is enough to see that your potential clients have similar ways of thinking and viewpoints.

This point is about page content, most of all. If you provide services or sell goods, your text has to sell them. Apply some simple rules to improve your texts:

Lay emphasis on the fact that you see the client's problem, and you know how to solve it: "Your tap is broken? But the new one ...". You can be describing the advantages of all the products from your catalog, but the clients scarcely need this. They are interested in the solution. So, give it.
Don't stress on the negative. Don't overdo describing the problem. It's odd to write a long-read explaining how bad it is when the tap is broken.
Give short but full answers to the questions that customers usually have. Deal with objections before they appear. As a seller, you know what questions have ordinary clients: producer, materials, guarantee, etc. Form a separate block for them to users could notice the questions and answers easier.
Use statistical data and ad some figures. For example: "We have sold 28 987 during this year". Particulars are essential.
Motivate and press to a particular action. Your goal is to sell, so act on this basis. Offer discounts and other benefits. The main is not to overdo and find the golden middle.
#4
Block structure and readability
The content has to be not only high-qualified but also soundly structured. It's vitally important to make everything visually clear and easy-to-understand even before reading. Use tables, diagrams, highlight sections, separate blocks, and so on.

The main target is to avoid your site looking like plain text. Entering a page, users visually assess whether it's what they are looking for. And if they don't get the answer at once, they leave the site. Act concisely, brief, and logically while answering the client's question leading to the purchase step-by-step.

Illustrative tables, charts, and diagrams also give positive influence.

Tell the customer about your upsides. Such information is perceived better via graphic blocks.

Divide the landing pages into separate blocks. Each of them has to contain a particularly selected content. For instance: testimonials, clients, tariffs, services, discounts, etc.

#6
The less text, the better
In most cases. The user isn't in favor of reading everything that is on your site. They just want to solve their issues and try to see whether you can do this or not assessing how reliable you are. If the answers are positive, the user starts valuing the prices and clarifying the details.
To determine the optimal amount of words which is the best for publishing, you need to study the most successful competitors within your niche and estimate what text volume they use. To save your time and avoid doing this manually, you can use the
Text Analysis
tool in Serpstat.
The tool analyzes top-15 competitors in terms of a phrase, shows the min-max and expected text length, and gives advice on how to distribute keywords in Title, H1, and Body.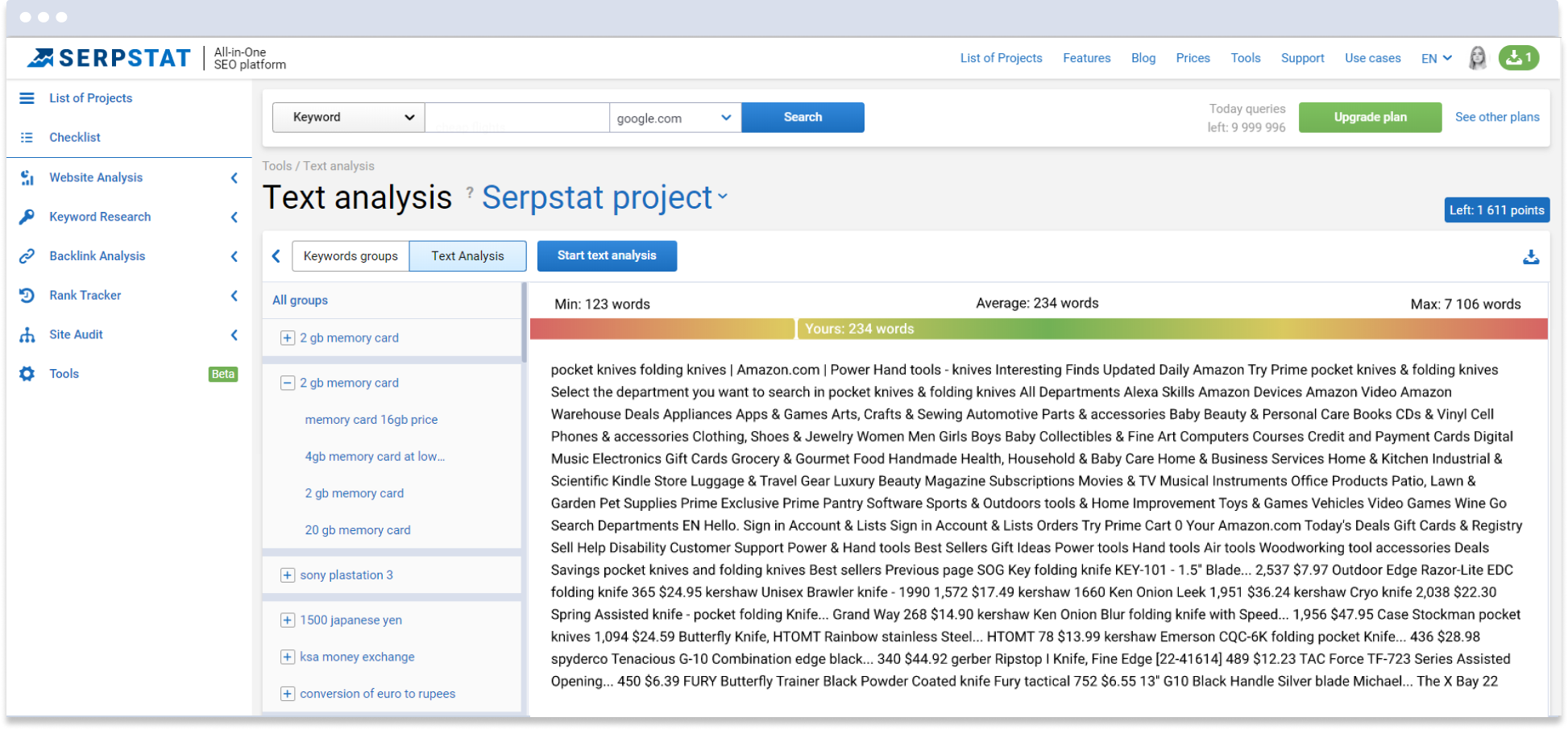 Pay attention to the following text parameters, which significantly influence the ranking:
correctly completed Title, Description, H1-H6 for every page;

innerlinking;

optimized images;

control of the texting spam score index and keyword stuffing.


Spam score index means excessive or unnatural keywords use when the text is looking like just a citation of keywords but not a useful piece of content.
Keyword stuffing means too often repetition of the same word. There also shouldn't be senseless words and constructions.
These indexes determine the quality-level of the text, which can be easily identified with special tools. For example,
Copywritely tool perfectly suits for completing these tasks. Moreover, it helps to determine the uniqueness of the text and shows various grammatical errors: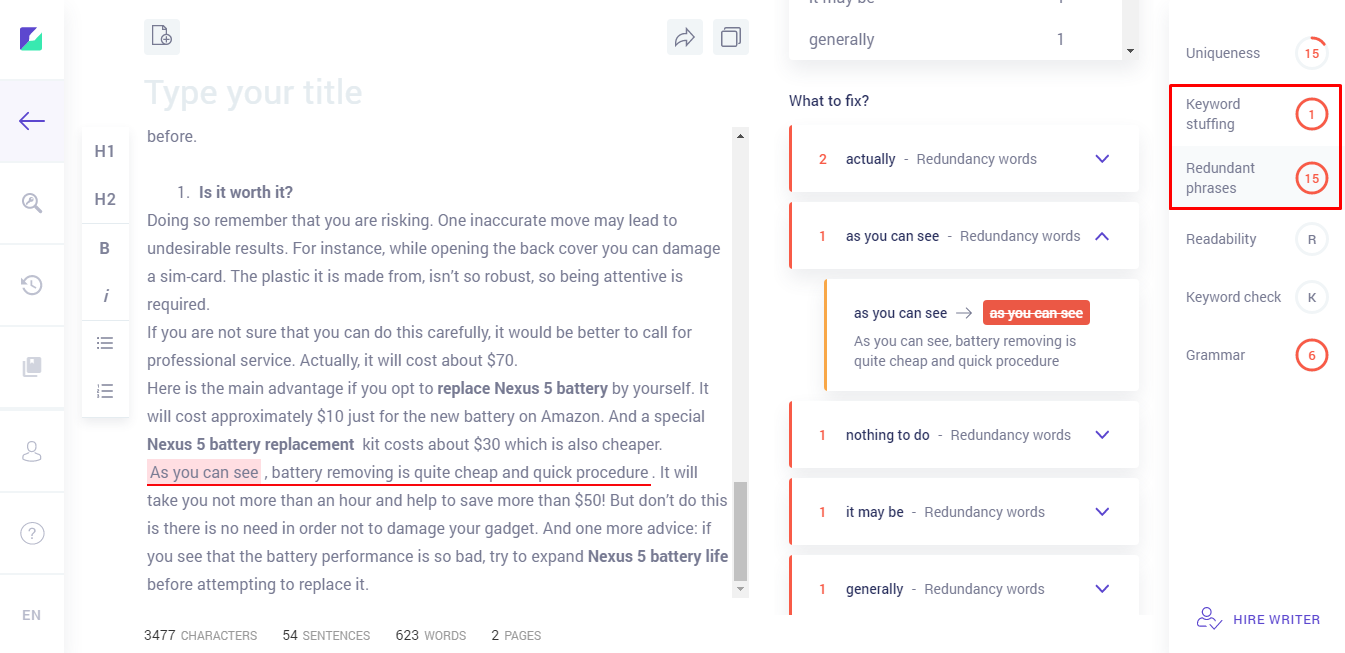 #8
Feedback widgets and other tricks
A feedback form is the must-have in most business spheres. Allow customers to request the call straight on the site. Remember that the form has to be simple and not to contain extra info.

Such fields as "First name", "Second name", "Address" and others may frighten the customers. Who wants to share personal data with an unknown company? It's especially relevant in some specific niches like intimate goods.

The main task of the form is to provide a quick connection between you and the client. So, entering the phone or email is pretty enough. And your task is to reply to the request as soon as possible.

To improve communication and make the responses faster, many people use online consultant tools. Sometimes it's integrated into popular messengers.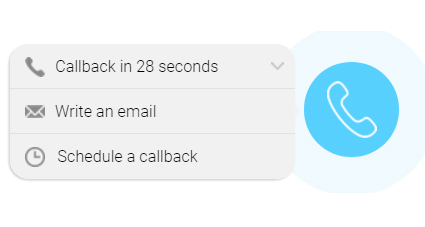 At the initial stage of the site usability analysis, you should check the uniqueness of your content. After that, pay attention to your target audience's requirements and demands — make sure that customers like your texts.
Conduct the content usability analysis: whether it is well-structured, logical, and readable. Don't forget to describe your advantages, provide solutions to the customers' issues, and stimulate the reader to do the target action.
Avoid the plain text and set the limits of the text size. To do this, you can use
"Text Analytics"
in Serpstat.
Pay your attention to some technical and SEO parameters and other tricks that are popular in your niche, for instance, callback form, live chat, like and dislike buttons, etc.
For large projects with thousands of unique pages, you can opt for the useability analysis in a web-studio. This will save your time. However, not money.
This article is a part of Serpstat's
Checklist
tool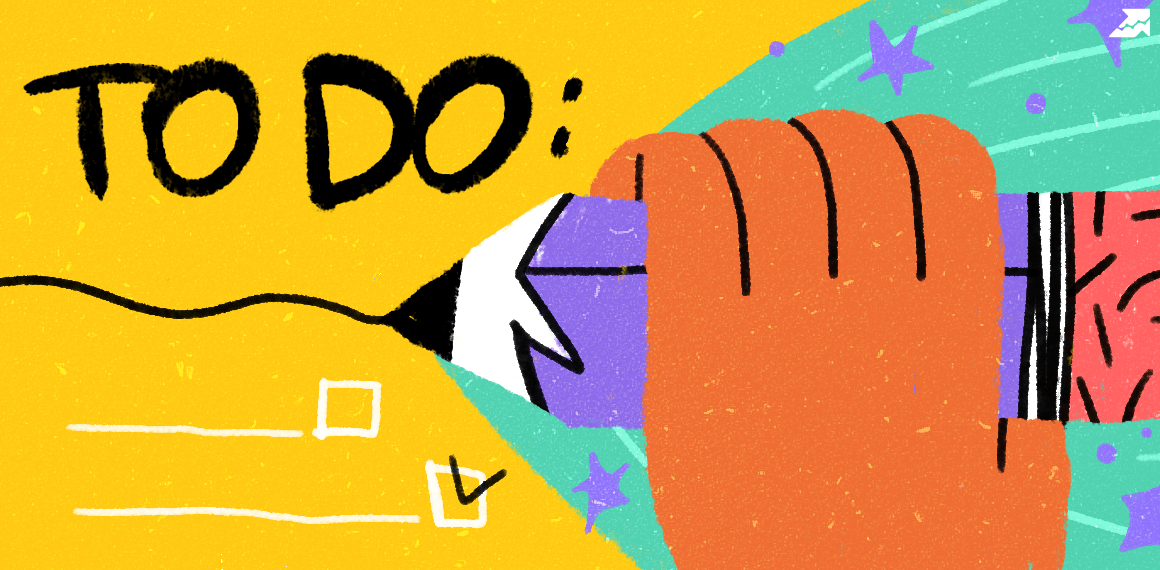 " title = "How to conduct the text usability analysis 16261788366945" />
Checklist is a ready-to-do list that helps to keep reporting of the work progress on a specific project. The tool contains templates with an extensive list of project development parameters where you can also add your own items and plans.
Speed up your search marketing growth with Serpstat!
Keyword and backlink opportunities, competitors' online strategy, daily rankings and SEO-related issues.
A pack of tools for reducing your time on SEO tasks.
Found an error? Select it and press Ctrl + Enter to tell us
Cases, life hacks, researches, and useful articles
Don't you have time to follow the news? No worries! Our editor will choose articles that will definitely help you with your work. Join our cozy community :)
By clicking the button, you agree to our privacy policy.