How to combat comment spam to avoid search sanctions
The ability to leave comments on the website is good not only for users but also for the search engines because they find commented content more useful. However, comments should be checked for spam regularly.
Comment Modules: Types and Features
As a rule, the CMS already includes a ready-made solution for a system of comments. On standard WordPress systems, you must enter your email address and name to leave a comment.
Since not all visitors want to waste time on this, webmasters started choosing alternative options more frequently, i.e., third-party commenting services.
Besides, they have more features. They allow you to:
simplify sign up process;

engage the audience in the discussion;

use visual content.

Using these services, you can set an automatic moderation that removes spam.
Why you need to moderate comments
Webmasters need to view user comments in order to remove spam. This approach is outdated and difficult to implement on large websites. Therefore, in most cases, webmasters use automatic options.
What is bad about comment spam
It reduces the content quality and the overall website ranking;

it disturbs visitors and makes them annoyed. This can have a negative effect on behavioral factors;

it generates side traffic related to inappropriate content. It also slows down the page loading speed.


Search engines may reduce the website ranking position or not display the page at all in the results due to spam. In addition, links used in spam messages often lead to malicious sites.
You can use the commenting services and their moderation systems with spammer databases that automatically reject spam.
There are paid and free comment systems. Each has its own advantages and disadvantages. We will have a look at Disqus, Cackle, and Facebook.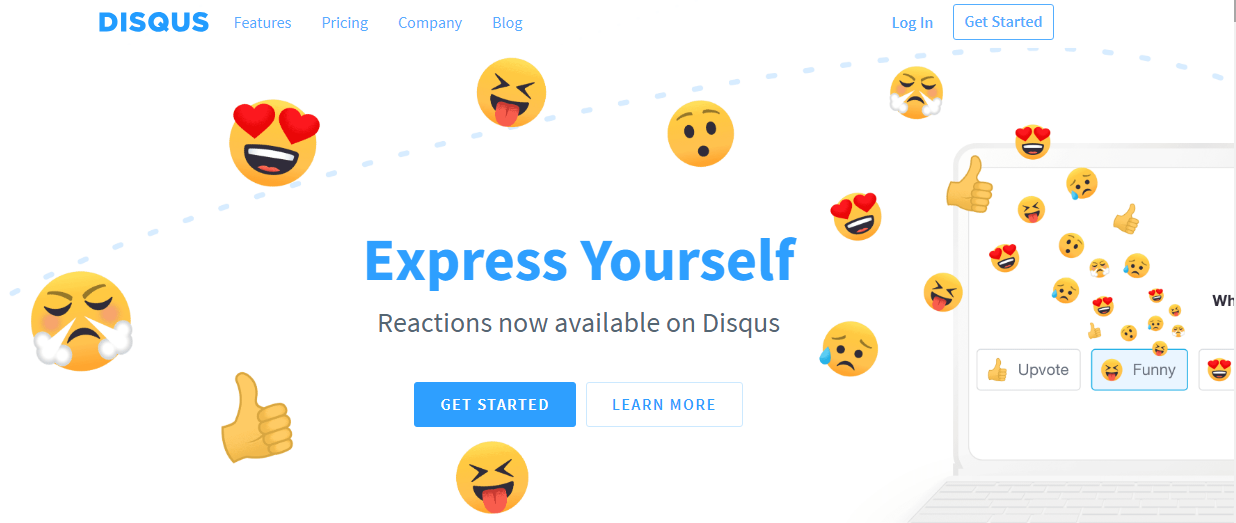 Disqus is rightfully considered to be the most popular system. Fifty million comments are published every month in this system. This is due to its convenience: the service combines features of a social network and forum.
You can comment on posts both on the website and on the Disqus platform. You don't need to sign up; you can do this through Google or Facebook profiles or pass registration once and comment on any website with Disqus.
Besides:
the widget is actively used on home and foreign websites;

comments are indexed by the search engines;

it is easy to monitor analytics on a discussion in the profile;

built-in captcha, protection against bots.

Free for blogging. Paid for commercial websites.
You can use the free trial period up to 30 days.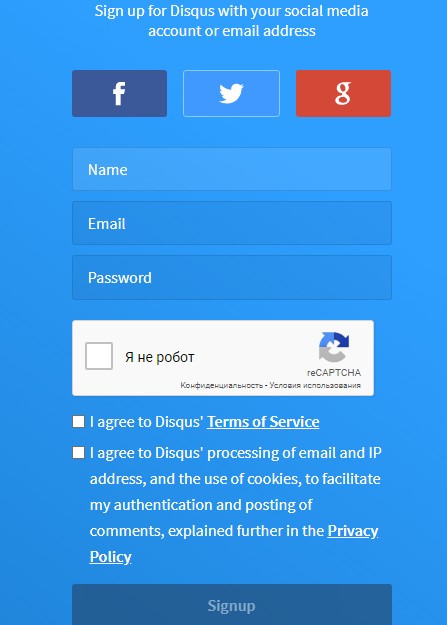 Next:
click "Get started" and select "I want to install Disqus on my site";

indicate the website name and choose the category;

select a plan;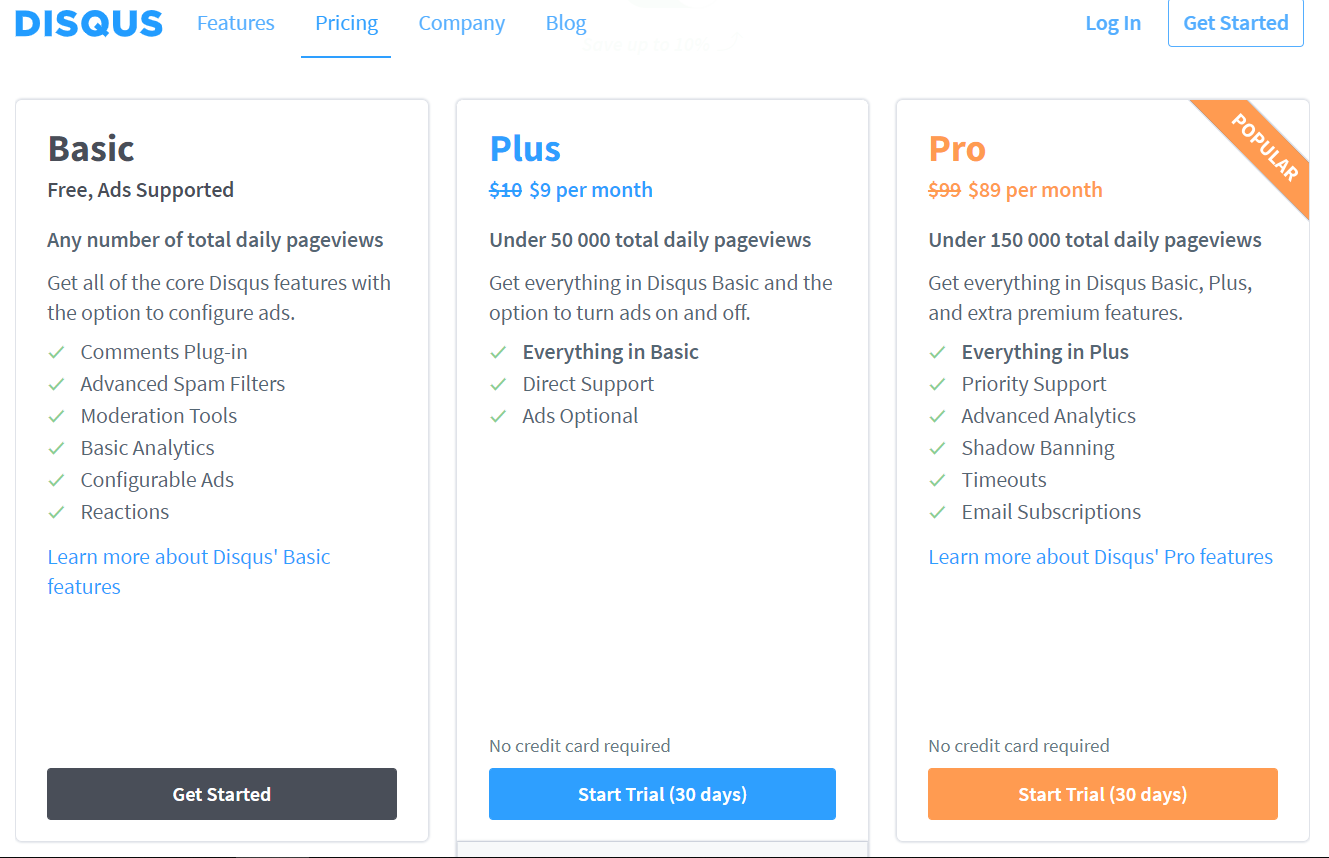 specify the platform on which your site is running, for example, WordPress;

if it's not there, you can install Disqus on the site manually with Universal Code. In this case, you will need to place the code fragment yourself.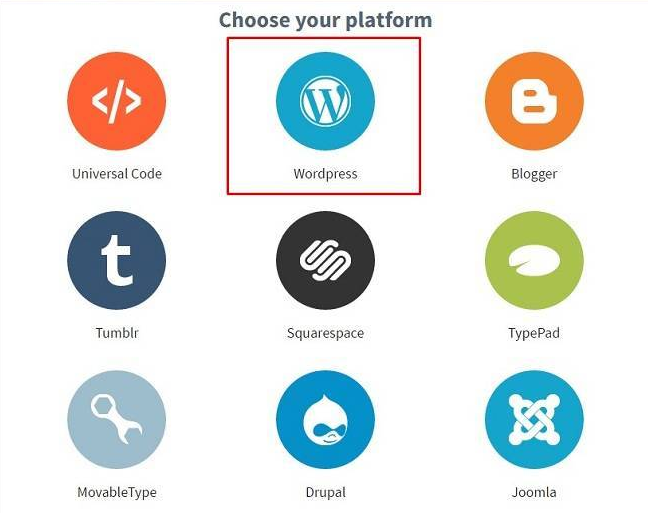 You can install Disqus automatically as well. To do this, just find the widget in the store through the admin panel.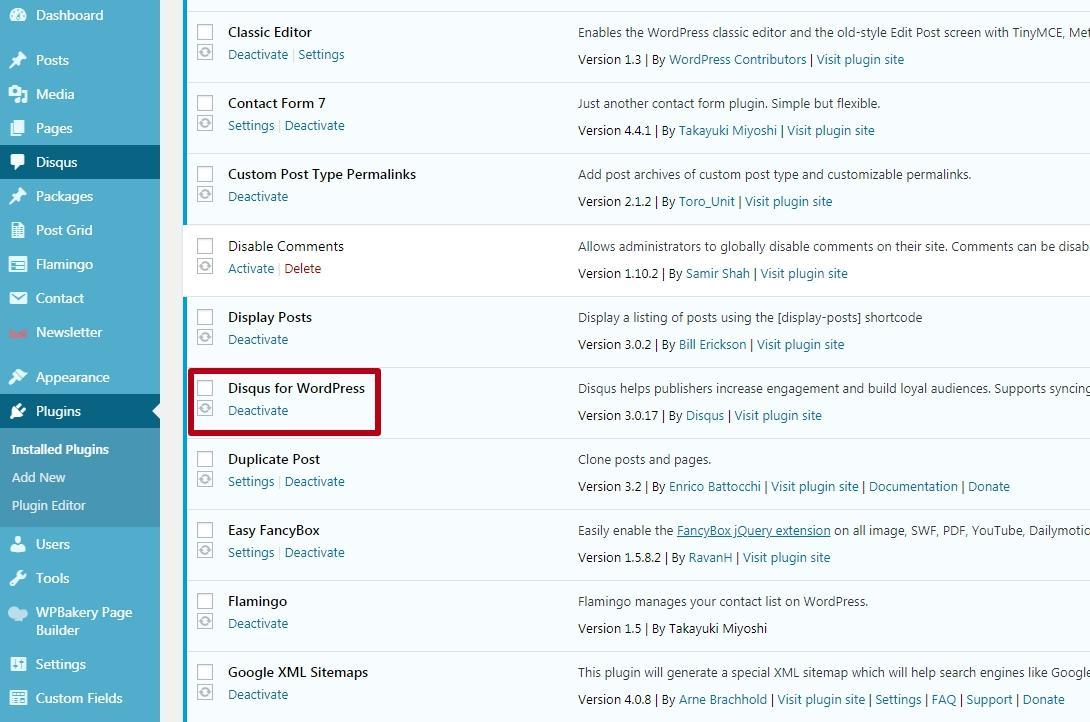 Now you need to enter access data to the Disqus profile and export all existing comments.

Setting comments in Disqus
Check the box "Enable recommendations for your site";
specify the language of comments;
go to the "Community" tab and select which comments to be displayed first, new or old;
indicate whether anonymous visitors can participate in the discussion;
check the "Enable Media Attachments" button so that visitors can add media files to their posts;
check the "Flagged Comments" button so that users can notify the moderator about spam.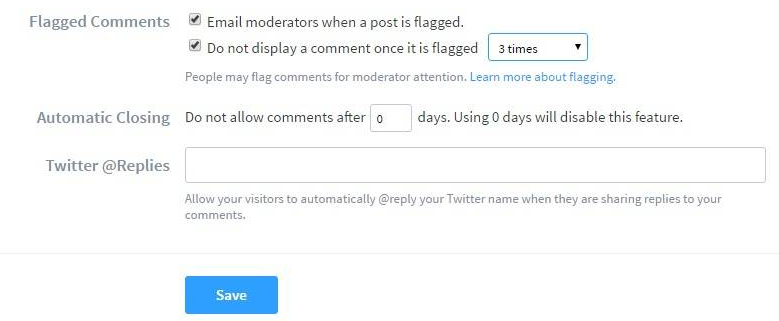 In the "Word Filter" section, it is allowed to specify stop words, and if the system detects them in comments, it will automatically place the comments in "Spam" folder.
You can moderate comments not only through the widget but also through email. Just reply to the message about the new comment:
"Approve" to approve and post it;

"Delete" to delete;

"Spam" to send a comment to spam.

There were several reasons to go back to the standard Wordpress comment system:
Disqus places affiliate links in the comments, as this is one of the possibilities of monetizing the system;


there are other ways of involving the financial part in the system, for example, sponsorship comments, which allows some kind of advertising;


there is the cookie tracking function in the settings, which is enabled by default. This is not suitable for everyone since you need to publish a policy for the processing of personal data.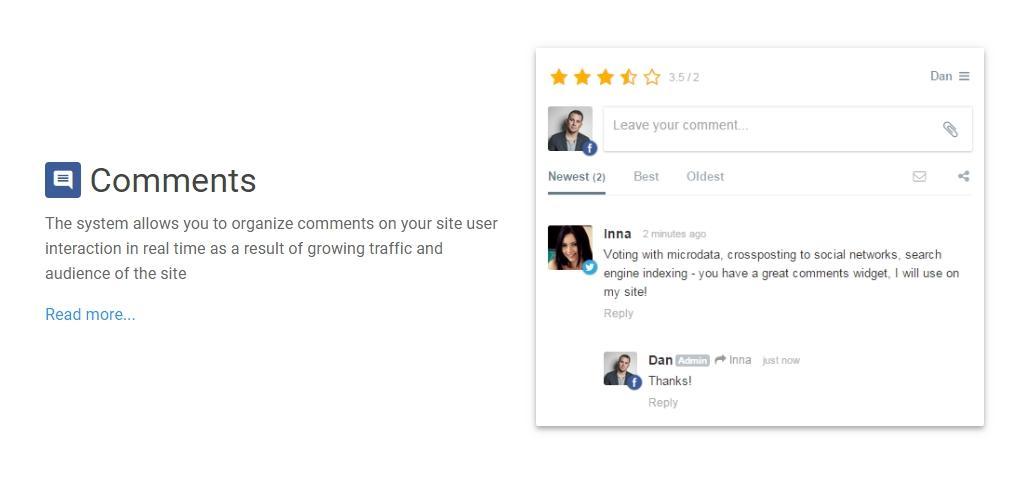 Advantages:
comments published through this service are indexed;

analytics and API for developers;

five days free trial period.


Paid.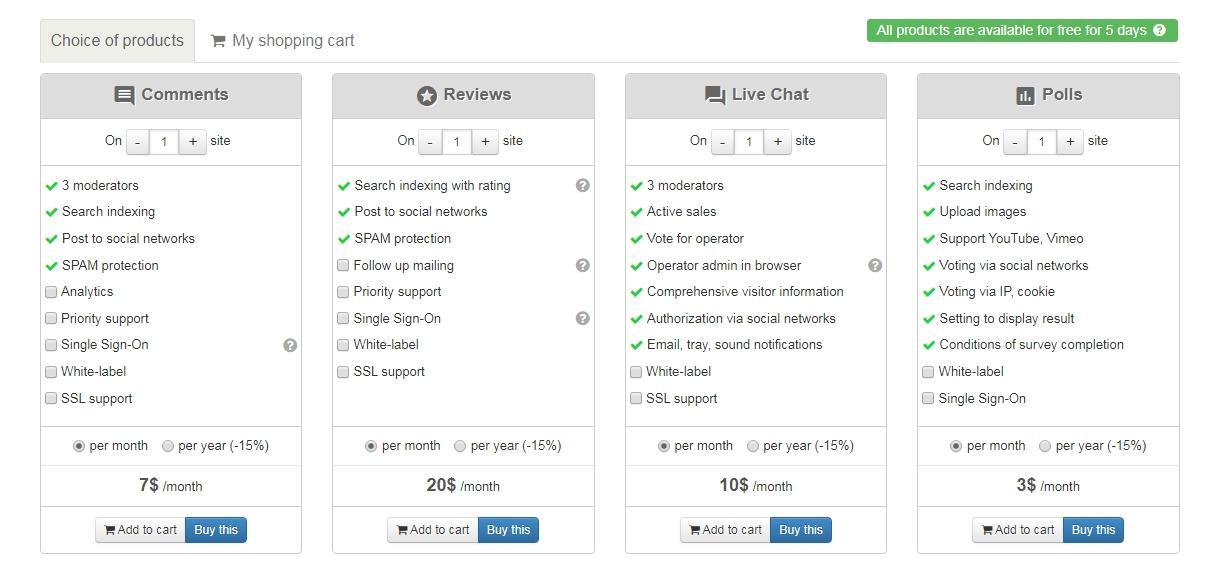 Like in the previous case, you should sign up on the website: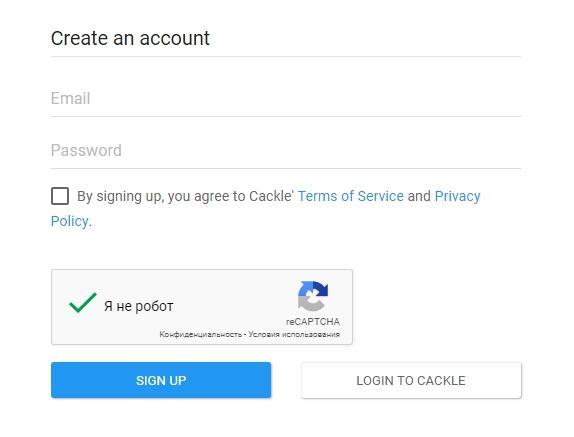 Next:
choose your CMS;

install the plugin or use the special code, which you will need to transfer manually to your site.

Setting comments in Cackle

You need to activate the widget after installation to use it: insert the API and website ID keys into the "Settings" menu.

How to moderate comments through the Cackle widget:
enable pre-moderation of all user comments that contain links;
select the maximum number of comments on the page in the "Appearance" tab, so as not to impair website usability;

And last but not least, activate the anti-spam service.
You can moderate visitor entries directly in WordPress or on the Cackle platform in your profile.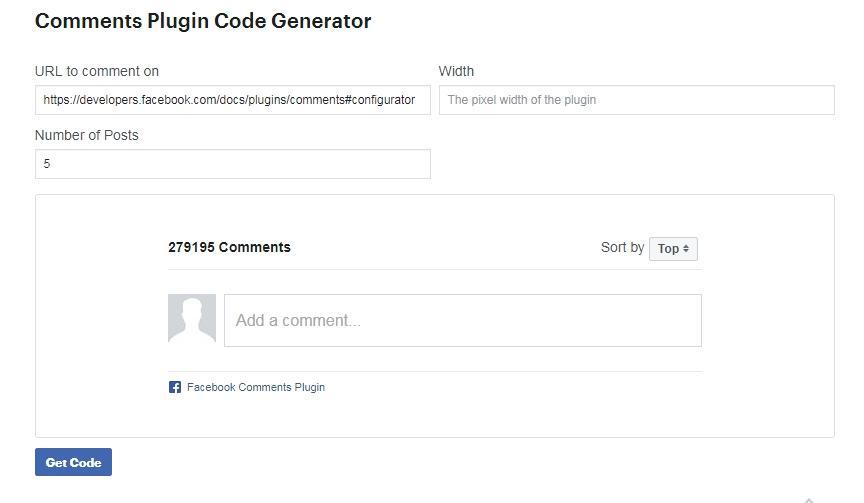 You only need to activate it and set it up according to your own preferences. The plugin provides a tool through which you can approve or hide comments.

It's also easy to view posts that other users have claimed about. One or more moderators can work in the plugin. It's easy to ban users from the service: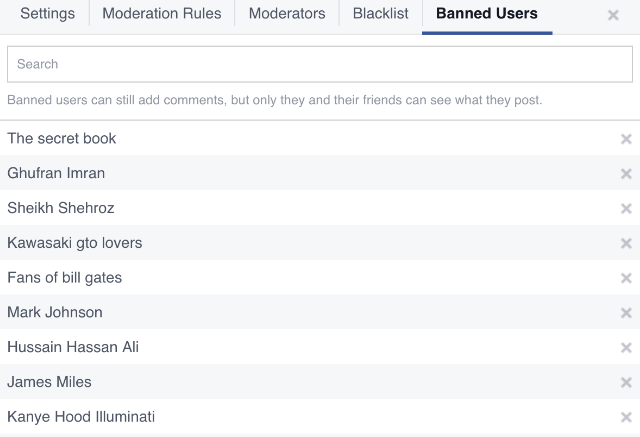 User comment moderation tips
Don't allow to use abusive language. This will allow other users to restrain temper.
Discourage the use of prohibited content.
No one is interested in advertising comments, and links to other sites won't improve your content quality.
Close links from indexing.
Comments are important for the website because they involve the audience and increase website ranking in the search results unless they have too much spam.
The easiest way to moderate them is by using automatic commenting systems. They have built-in tools that prevent spam and allow the user to participate in the discussion without signing up.
Popular services that you can use:
Disqus. Suitable for all websites. It adapts to different device screen resolutions, has captcha confirmation, allows you to add media files to comments. There are several plans. You need to pay from $9 for 30 days for a commercial website.


Cackle. It works with many social networks. The service is paid, from $3 per month. It also includes cross-sharing comments and multimedia.


Facebook. This is a free widget, and only Facebook users can use it to leave comments. It supports cross-sharing.


Consider who your audience is, how it will be easier for them to leave comments on your website, and install the system that meets these criteria most.
This article is a part of Serpstat's
Checklist
tool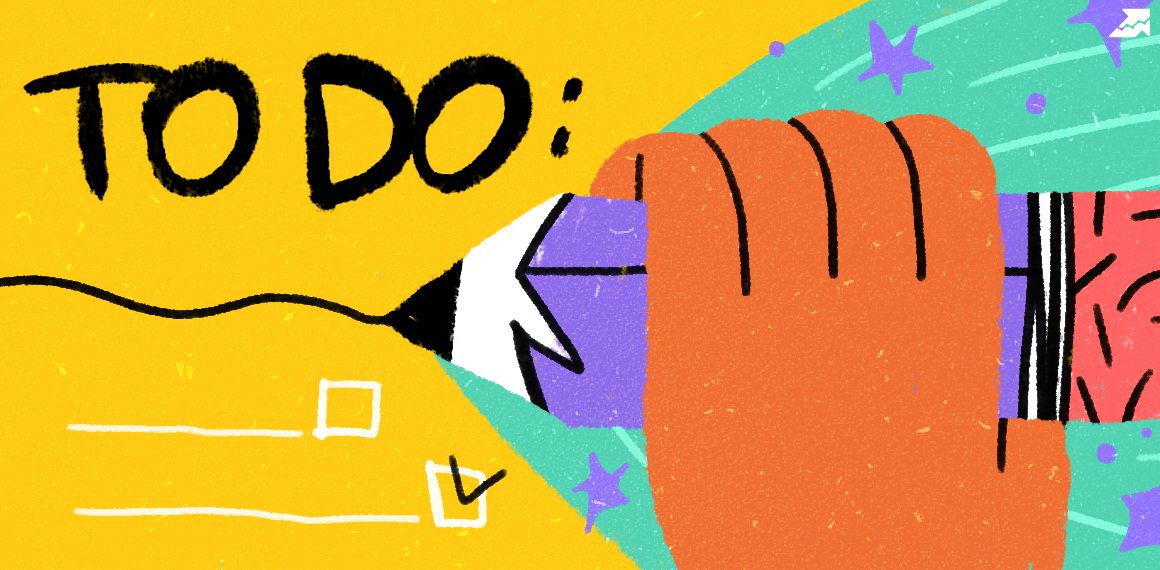 " title = "How to combat comment spam on your site using Disqus, Cackle, Facebook 16261788338459" />
Checklist is a ready-to-do list that helps to keep reporting of the work progress on a specific project. The tool contains templates with an extensive list of project development parameters where you can also add your own items and plans.
Speed up your search marketing growth with Serpstat!
Keyword and backlink opportunities, competitors' online strategy, daily rankings and SEO-related issues.
A pack of tools for reducing your time on SEO tasks.
Found an error? Select it and press Ctrl + Enter to tell us
Cases, life hacks, researches, and useful articles
Don't you have time to follow the news? No worries! Our editor will choose articles that will definitely help you with your work. Join our cozy community :)
By clicking the button, you agree to our privacy policy.