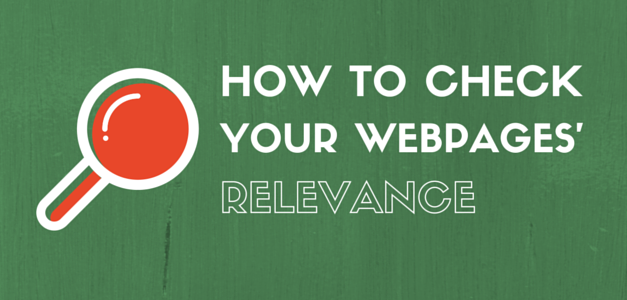 How to Check Your Webpages' Relevance
Since Google introduced RankBrain technology last fall, optimizing the relevancy of your pages for search queries has become extremely important.
Here's what you can do to improve your pages' relevance with the help of Serpstat:
- Determine which pages are most relevant to specific search queries
- Measure a page's relevance compared to competing pages
- Discover missing keywords you might want to add to your page
Serpstat measures page relevance using the following criteria:
How frequently are keywords from search quer

ies

used on the page?

Are

exact-match

keywords used on the page?

Are keywords tagged?

How many keywords

(from search queries?)

are used on this

page?

What is the size of the page?

How many keywords

on the page are used in exactly the same order

as in the search query?
Product Page Analysis
I suggest performing hands-on research for a product page. Start by making a list of keywords. Enter a query into Serpstat's search bar (for instance, "mountain bikes") and go to "Search Queries." Check the keywords, create a name for the list and click "Add." Now the list will be saved to the Dashboard.
Now go to "Related Keywords" and check the keywords. The steps are pretty similar; however, you don't need to create a separate list this time. Add these keywords to the list you have already created: place the mouse cursor into the title field, select the necessary item from the dropdown list, and click "Add."
Now let's analyze the webpages' relevance to the search queries you've selected. Go to "Dashboard" - "Keywords Lists for Relevance Analysis." Then open the list you've recently created.  
Insert the page's URL into the address field, check the necessary keywords and click "Find Out Relevance Score."
Processing the relevance of our webpages takes a few seconds. Then you can study the results. The screenshot below shows that keywords with a high search volume have a high relevance index. You can also see that the page has no missing keywords, which is a good sign. You might also want to check that the page is not over-optimized with keywords.
The page we're analyzing is less relevant to low-volume keywords, and some keywords are missing from it. It's up to you whether to add missing keywords. Considering that our search query is "mountain bikes," it is not likely to do any good if we add such keywords as "pads" or "helmet" to the page.
When researching a page's relevance, you should also take notice of keywords combined with search queries. You can see these by clicking on the shortcut icon. You might want to add these keywords to all pages related to the product item. The search volume is specified for each keyword from the list.

If you give these tips a try, you'll see how easy it is to discover and fix gaps in your webpages with Serpstat.
However, be aware that a competitor's ranking depends on different factors, and keywords are only one of them. Search engines may not punish your competitor for on-page optimization or over-optimized pages, but you can't be sure they won't do it to you.
Study your competitors' rankings carefully, evaluate opportunities and learn from best-in-niche players. May the relevance be with you!