How to check the uniqueness of an organization's email address and phone number in search results
Check if a company's contacts in search results are unique because search engines may apply affiliate filters if contacts of some organizations coincide. Besides, it may mislead your potential customers.
Use a unique email address and a unique phone number to track customers who contact you using these channels and not the contact form.
Verification of the address uniqueness
The company address is a part of the "key" which is used by Google to identify your business. It is important to check that the address you specify is accurately displayed in Google Maps. To do that, find your company address on Google Maps. Make sure that Google found the necessary address: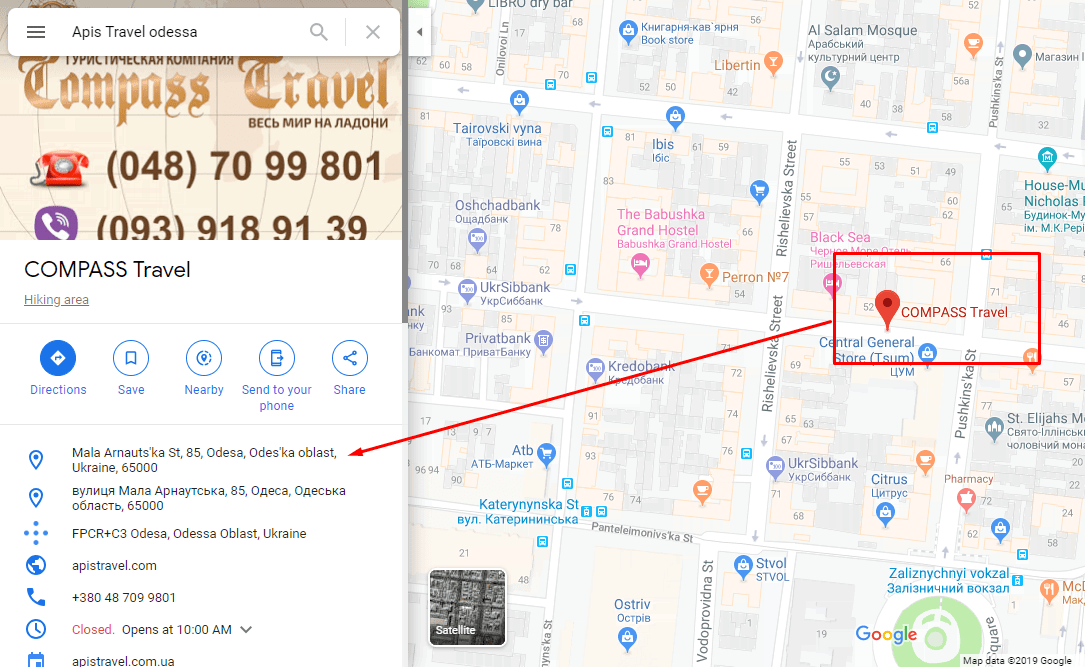 If you cannot find your company on the map, you either need to edit your address (for instance, one street can be called in different ways) or report an error on the Map in Google. To do that, go to the "Suggest an edit" section: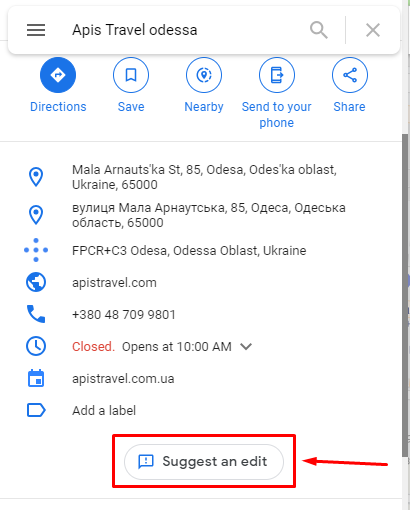 Verification of the phone number uniqueness
Use a unique local phone number as your main one. Refrain from using the 800 series numbers and especially tracking numbers.

Phone number is also a part of the "key" that Google uses for cross-links to the information on your company. Using a non-local number will probably mislead Google and reduce its trust in your information.

This article is a part of Serpstat's
Checklist
tool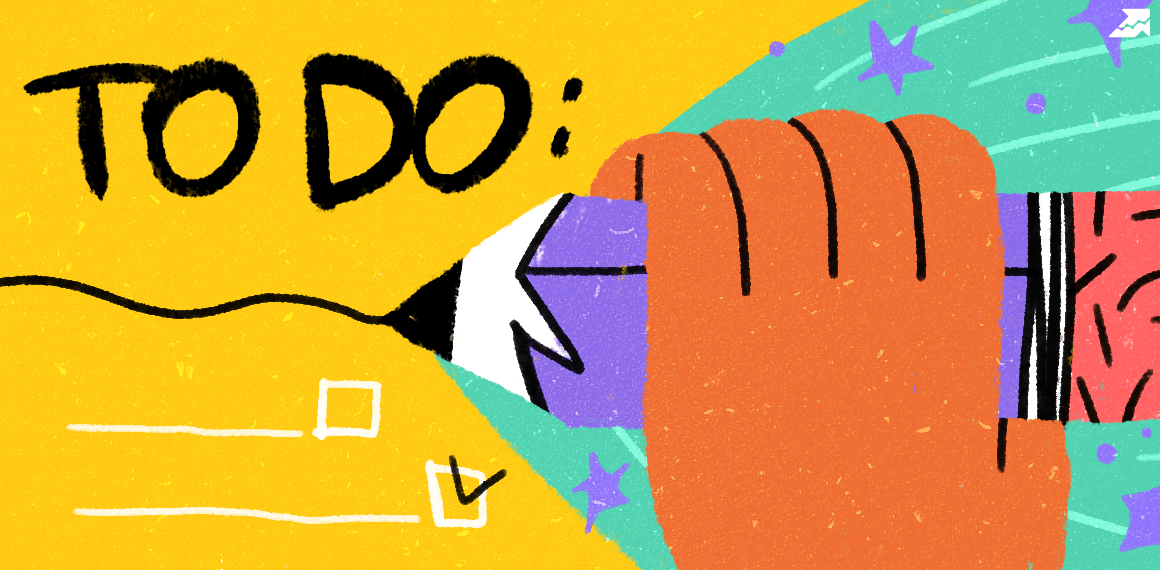 " title = "How to check the uniqueness of an organization's email address and phone number in search results 16261788305395" />
Checklist is a ready-to-do list that helps to keep reporting of the work progress on a specific project. The tool contains templates with an extensive list of project development parameters where you can also add your own items and plans.
Speed up your search marketing growth with Serpstat!
Keyword and backlink opportunities, competitors' online strategy, daily rankings and SEO-related issues.
A pack of tools for reducing your time on SEO tasks.
Found an error? Select it and press Ctrl + Enter to tell us
Cases, life hacks, researches, and useful articles
Don't you have time to follow the news? No worries! Our editor will choose articles that will definitely help you with your work. Join our cozy community :)
By clicking the button, you agree to our privacy policy.