How to become a digital marketer: where to start and what specialization to choose
A digital marketer is a specialist who is responsible for the appearance of a company on the Internet. His responsibilities include the execution of the financial plan, customer acquisition, and lead generation, market and competitor research, analytics, creation and maintenance of a company image.

Depending on the size and goals of the company, a digital marketer can perform different functions, for example, engage in search engine optimization (SEO), social media marketing (SMM), email marketing (newsletters), web analytics, targeted advertising, public relations or manage a team of such specialists.

But mostly a digital marketer manages a team of different specialists, understanding each of the areas of digital marketing.

Digital marketing specializations
There are a number of specialized fields in digital marketing. We will list the most popular of them.
SEO (Search Engine Optimization) — search engine optimization specialist
They make websites appear at the top of search results for popular keyphrases (queries).
What are the responsibilities of this specialist?
help a brand become a leader in search results;

acquire traffic and new customers;

select search queries and adjust the website to the requirements of search engines;

configure website analytics;

optimize the website together with editors, marketers, designers, and developers.

SMM (Social Media Marketing) specialist
An SMM specialist promotes brands on social media.
What are the responsibilities of this specialist?
manage communities in social networks: write posts, select illustrations, and videos;

run advertising campaigns;

establish communication with the audience and eliminate negative feedback.

Email-marketing specialist
An email marketer promotes a brand and interacts with users via emails.
What are the responsibilities of this specialist?
develop an email marketing strategy;

prepare emails and motivate users to leave contacts and make a purchase;

collect and segment the list of subscribers;

use content distribution tools;

analyze the results of marketing campaigns.

A web analyst gathers and analyzes the information on website visitors and social media of a company.
What are the responsibilities of this specialist?
use basic analytics tools, such as Google Analytics;

analyze large data massives;
develop resource improvement strategies.

Targeted advertising specialist

This specialist configures targeted advertising, that is, runs advertising campaigns in search engines, on social media and various websites using advertising networks such as Google Ads.
What are the responsibilities of this specialist?
develop a targeted advertising strategy;

plan a budget, configure and run advertising campaigns on social media;

analyze the effectiveness of campaigns;

work with mind maps;

create banners.

PR (Public Relations) specialist
This specialist builds brand interaction with the audience, forms and maintains a positive reputation of the company.
What are the responsibilities of this specialist?
develop a PR strategy;

make a plan for interacting with the media and bloggers;

distribute the budget;

deal with PR and marketing tools;

build processes of reputation management on the Internet.

Responsibilities of a digital marketer
There is no particular description of the tasks of a digital marketer; it all depends on the company staff and the field of activity. In one company, a digital marketer manages a department of five specialists, and in another one, he does everything with his own hands in five areas.

However, there are several tasks that each digital marketer performs:

Draws up a marketing strategy: develops USP, launches products or services on the market.
Conducts market research: analyzes competition, identifies and segments target audience for further promotion.
Promotes a company on the Internet: finds channels and methods of promotion, works with social media, paid search and targeted advertising.
Manages a team and resources: evaluates resources, communicates his ideas and builds teamwork.
Creates content: offers ideas of texts, illustrations, and videos.
Well, I want to become a digital marketer. What to choose?
It is important to understand that you don't need to have a university degree of a marketer to work in digital marketing because the knowledge here is assessed not by diploma, but by actual skills. At the same time, knowledge of digital marketing becomes obsolete very quickly, and you need to continuously learn new things.

Choose a direction that you are really interested in doing. There are digital marketing tasks for everyone's taste. And in order to understand what you like best, you need to learn the basics of digital marketing, that is, to figure out how marketing generally works, what areas exist and what specific tasks are performed by different specialists.

Moreover, each digital marketing specialization implies having different skills, knowledge, and abilities. For example, an analyst needs to work a lot with numbers, and a PR specialist needs to communicate a lot. Each person will find their own profession.
Nevertheless, you need to have certain hard skills and soft skills to work in digital marketing.
Hard skills
are professional knowledge and skills that are necessary to perform basic responsibilities. A digital marketer should be able to and know:
marketing basics;

plan a budget, configure campaigns in Google AdWords;

create portraits of the target audience, develop USP and marketing strategies;

master the skills of targeted advertising and search engine optimization;

compose understandable and clear technical requirement specifications;

create content strategies;

allocate the marketing budget and monitor the effectiveness of its use.


Soft skills
are also important for a digital marketer; these are non-specialized skills that are not related to job responsibilities directly:
listen to people, hold a dialogue, defend your point of view;

look for information and learn from the experience of colleagues;

plan the workflow, set deadlines;

form a team, set goals and control the process.

Where to study digital marketing and how not to come across charlatans?
There are a lot of online courses on the Internet that teach the profession of a digital marketer. Use our tips to choose really high-quality courses.

Look for reviews from online school graduates on the Internet. If there are no reviews at all, this is a red flag.
Do not believe promises like: "You will earn decent money by working two hours a day". Digital marketing is a serious profession that requires deep knowledge and effort on the part of the employee.
Explore the teaching staff. Are these people practitioners? Where do they work? Do you trust them?
Pay attention to the little things: do you like the web design of the online school, are there literate texts? Such little things can say a lot about how well the school teaches digital professions.
Attend open classes at various online schools. This will give a general understanding of the quality of education they provide.
Contact the online school directly and ask your questions. Pay attention to whether the school staff is talking to you politely and whether they dedicate time to you.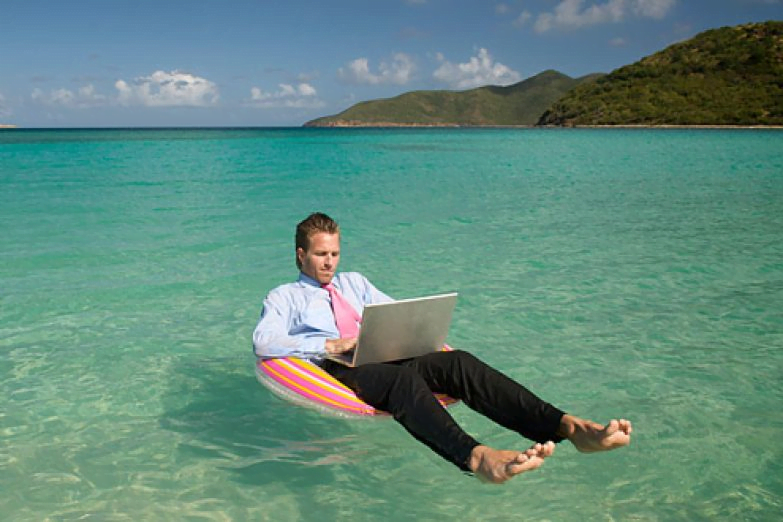 No, you can't work while resting. Digital marketing is a serious profession
As we have already said, there are many different courses on the Internet; choose the one that suits you best by the combination of different factors. It is highly likely that you generally will not want to study digital marketing online, but you will want to get a full-time education. If it's convenient for you to study online, the choice is huge.

A digital marketer promotes a brand on the Internet from budgeting advertising campaigns to maintaining the brand image on the Internet.
There are many specializations of digital marketing, for example, SEO, SMM, email marketing, web analytics, targeted advertising, PR; everyone can find a specialization in which he wants to work and develop.

Responsibilities of a digital marketer cannot be reduced to a specific list; they all depend on the size of the company and the field of activity.
An employer does not evaluate you by diploma, but by the skills you possess. Learn the basics of marketing, choose a specialization and grow.
Read reviews, explore the teaching staff, attend open classes, and ask the course creators your interesting questions to choose high-quality online courses.
Speed up your search marketing growth with Serpstat!
Keyword and backlink opportunities, competitors' online strategy, daily rankings and SEO-related issues.
A pack of tools for reducing your time on SEO tasks.
Found an error? Select it and press Ctrl + Enter to tell us
Cases, life hacks, researches, and useful articles
Don't you have time to follow the news? No worries! Our editor will choose articles that will definitely help you with your work. Join our cozy community :)
By clicking the button, you agree to our privacy policy.