How to avoid search engine filters for the website content
Website content is text and graphics it is filled with as well as a way to influence the resource ranking in the search results. Ranking manipulation can lead to a website falling under the search engine filters.
Spam pages are used to artificially increase the website ranking. They do not carry any informational value. Their task is to mislead the search engine robot and benefit from it.

Famous "black" SEO methods include doorway websites that use spam pages and links to redirect visitors to a promoted resource. They contain the content which is automatically generated for user requests. Template texts are very similar to each other, unnatural, and oversaturated with keywords.

Search spam is a prohibited method of promotion. Google is trying to identify such pages and exclude them from the index as low-quality content. In order to avoid sanctions imposed by search engines, you should abandon such methods and invest in improving the website content.

Hidden text is invisible to website visitors and is oriented on a search engine robot. It is used to fill the page with keywords so that they don't affect the naturalness of the text that a user sees. There are several ways to hide text:
using very small or zero-sized font;

typing in an identical color to the page background;

inserting images that cover text;

moving the text off the screen via CSS;

inserting hidden links in characters and punctuation marks.

This method contradicts the recommendations of search engines for webmasters. Misuse of hidden text can lead to the website falling under Google filters. Before you start working with a previously optimized project, you should check the website for hidden content on its pages.
The essence of cloaking is to create two options for one page: one for a user and the other one for the search engine robot. In the latter case, the page allows you to fit a large number of keywords into the text, taking algorithms of the search engines into account. A user receives a page with an already refined content, adjusted for reading and perception.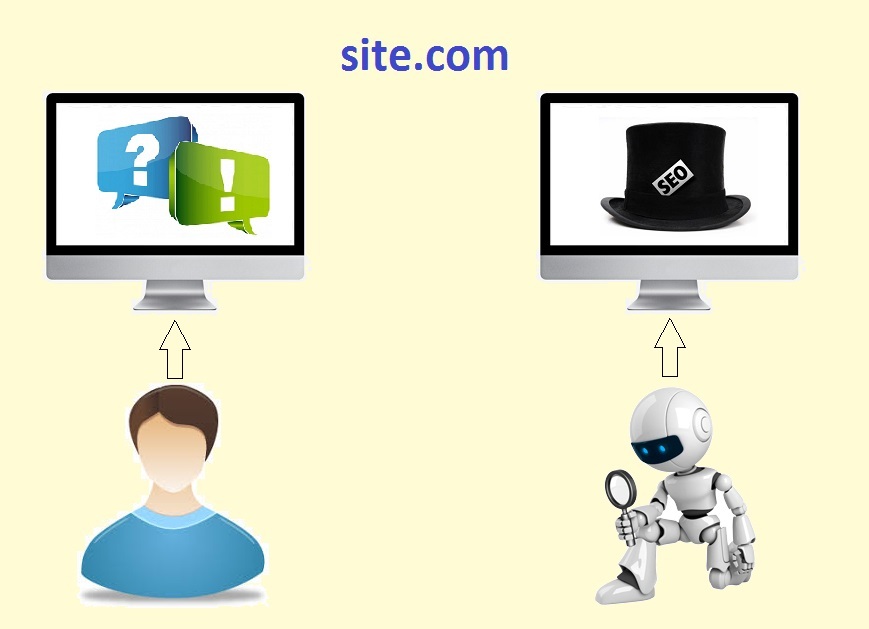 Cloaking is not such a rough method of manipulation as doorways and requires meticulous work when setting up. However, this violation can lead to pessimization of the website.

The best option for SEO is to use only a custom version of the page with the right proportions of useful information and keywords that are important for website optimization.

A resource containing high-quality, unique content is most trusted. If the website contains information copied from another website, and the source page is indexed, the search engine may consider duplicate content as stolen and punish the offender.

The algorithm of Google called Panda is one of the active fighters of borrowed content. If non-unique content is used, the website ranking in organic search can significantly subside.

The purpose of publishing the borrowed text on a website is not always to appropriate someone else's authorship. Here are the types of websites that often face the need to do that:

Multi-brand online stores.
Forums and other resources where users can publish content on the website themselves.

Descriptions copied from a manufacturer's website or service provider are a typical example. To exclude page downfall in search results, borrowed content must be diluted with unique information and photos, rewritten, and adjusted to your web resource.
If a website contains a lot of duplicated texts, you need to add unique, useful materials and articles to the general information asset of the resource.
You should check the text for uniqueness in order to be sure of the rewrite quality. There are services that compare your text with the information that is already on the Internet within a few seconds. For example,
plagium.com.
Adult content (adult subjects) on the website leads to the resource falling under restrictions: the search system excludes the website's visibility for other queries that are not marked 18+, thereby significantly narrowing the audience and traffic. Don't publish such content so that you don't have to remove filters of search engines.

Advertising violating terms of search engines
There may be advertising on a website. However, it should not prevent users from viewing the main content. If you want to make a lot of money on advertising and overload the website with it, you can encounter a significant decrease in its position in the search results.

Your website can be filtered for aggressive annoying ads. Be careful with such types of advertising as teasers, automatic pop-ups, and banners. You need to pay attention to the number of advertising blocks and banners. Also, the contents of the advertisement must not contradict the current legislation.

The content quality affects the loyalty of visitors to the website and the effectiveness of promoting an Internet project in organic search. Do not manipulate the website ranking via "black" SEO methods.

The effort put into creating unique, valuable content together with natural optimization will lead to the best results.

This article is a part of Serpstat's
Checklist
tool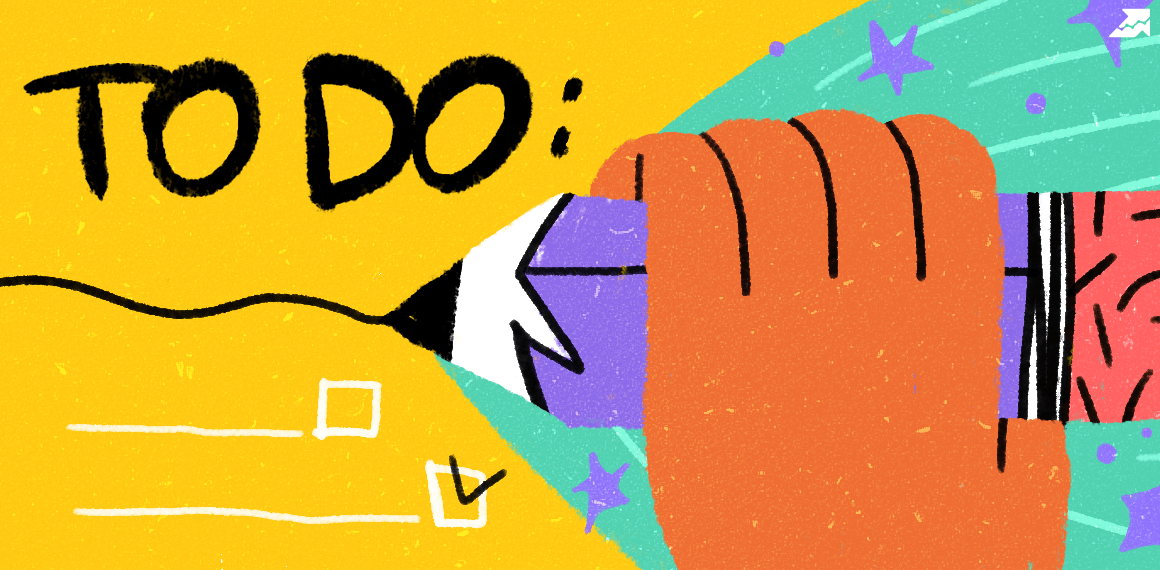 " title = "Requirements to content: how to avoid Google 16261788329250" />
Checklist is a ready-to-do list that helps to keep reporting of the work progress on a specific project. The tool contains templates with an extensive list of project development parameters where you can also add your own items and plans.
Speed up your search marketing growth with Serpstat!
Keyword and backlink opportunities, competitors' online strategy, daily rankings and SEO-related issues.
A pack of tools for reducing your time on SEO tasks.
Found an error? Select it and press Ctrl + Enter to tell us
Cases, life hacks, researches, and useful articles
Don't you have time to follow the news? No worries! Our editor will choose articles that will definitely help you with your work. Join our cozy community :)
By clicking the button, you agree to our privacy policy.