How to attract customers to your website. Internet marketing overview
This is how you can attract customers on the Internet: SEO website promotion, contextual advertising, social network company promotion, content marketing and email marketing. Let's have a look at the basic business tools to understand how to find potential customers on the Internet.
How to attract customers to the website using SEO

You can start searching for customers on the Internet through SEO-optimization of your company's website. SEO is a website promotion with the help of high-quality, unique content and the implementation of search engine recommendations. Thanks to SEO, the site will hit the top of search engine results and will attract the target audience.
This promotion method is ideal for multi-page service websites, information portals, and online stores. SEO is less suitable for landing pages, business card sites, and company sites with highly specialized complex products, such as turbines for nuclear power plants.
You can do SEO optimization yourself, hire an SEO specialist, or contact an SEO agency. SEO doesn't give quick results: depending on the age of the domain, the level of competition, and other factors, successful website promotion may take from several months to a year. You need to pay attention to the following points when you promote the website yourself:
the site should not contain any technical errors, for example, incorrectly configured redirects or mistakenly closed page in the robots.txt file from indexing. You can check the site for technical errors in the "Site Audit" module from Serpstat:

the basis for creating content and site structure should be the semantic core, i.e., a list of keywords by which customers should find the website. Depending on the type of business, the semantic core can consist of thousands and millions of keywords;


the web resource shouldn't have duplicates, i.e., completely identical content on different pages. Such situations often occur with online stores when the product descriptions are completely identical, except the color or some other minor characteristics. Also, such an error occurs if the page has a print version.

To avoid sanctions imposed by search engines, you need to specify a canonical page by which search engine algorithms will determine only one main page;


meta tags should be correctly filled on the website, i.e., a brief description of each page that is used by search engines to generate a snippet: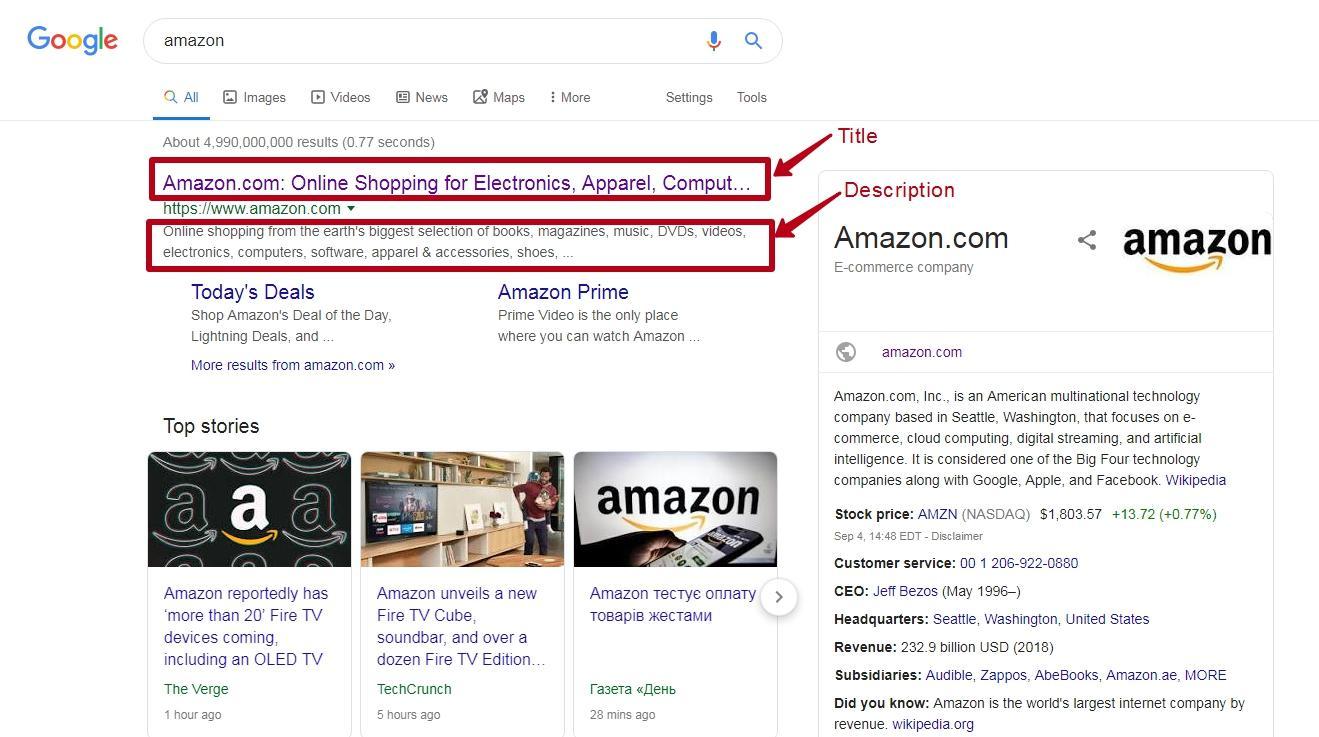 the website structure should be user-friendly; it is necessary to create sections and subsections that facilitate navigation and the search for necessary goods or services, add a search function, and a site map;


the project should use only unique texts, without spelling and stylistic errors. Their size should be sufficient to reveal the topic of the page and be comparable with the volume of texts of competitors in the TOP search engine results.


the website should be regularly updated: it's necessary to add new sections, pages, videos, and photos or update existing ones;


most Internet users visit websites from mobile devices, so it's important to adapt the project to mobile devices;


website pages should load quickly. You can check loading speed and find out how to boost it using the PageSpeed service from Google;


internal page linking must be configured for successful website promotion, and recognized resources of a similar topic should also link to it.
Attracting customers using contextual advertising
Contextual advertising (PPC) is the fastest way to attract customers to an online store or landing page. The acronym PPC stands for "Pay Per Click", i.e., a payment system in which the advertiser pays only for user clicks on an ad, regardless of the number of views.

Advertisements and banners that potential customers will see on the Internet can be placed on search engines, other websites, or social networks.

See the example of contextual advertising on Google: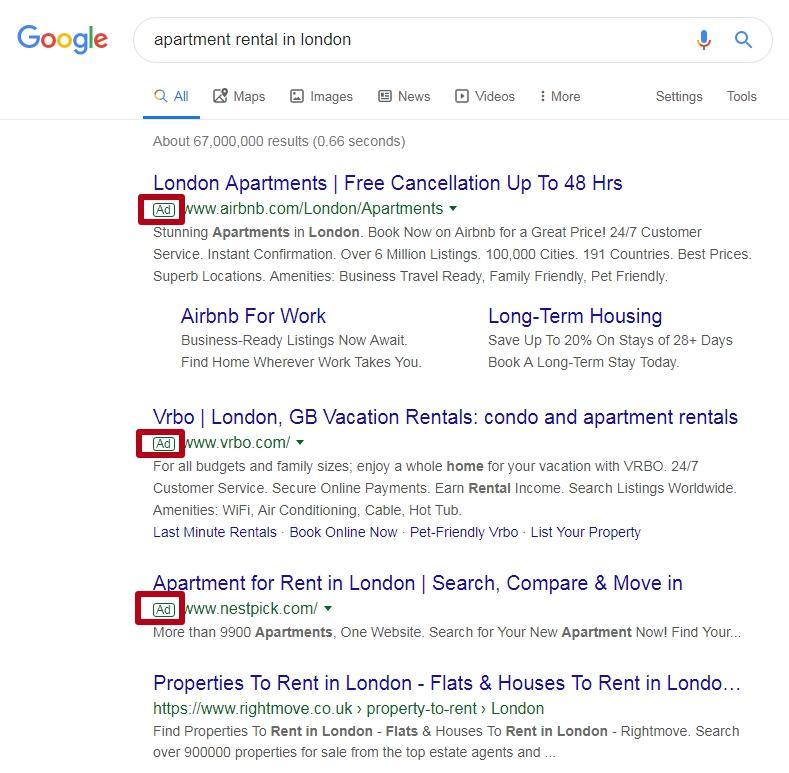 An example of contextual advertising on a website: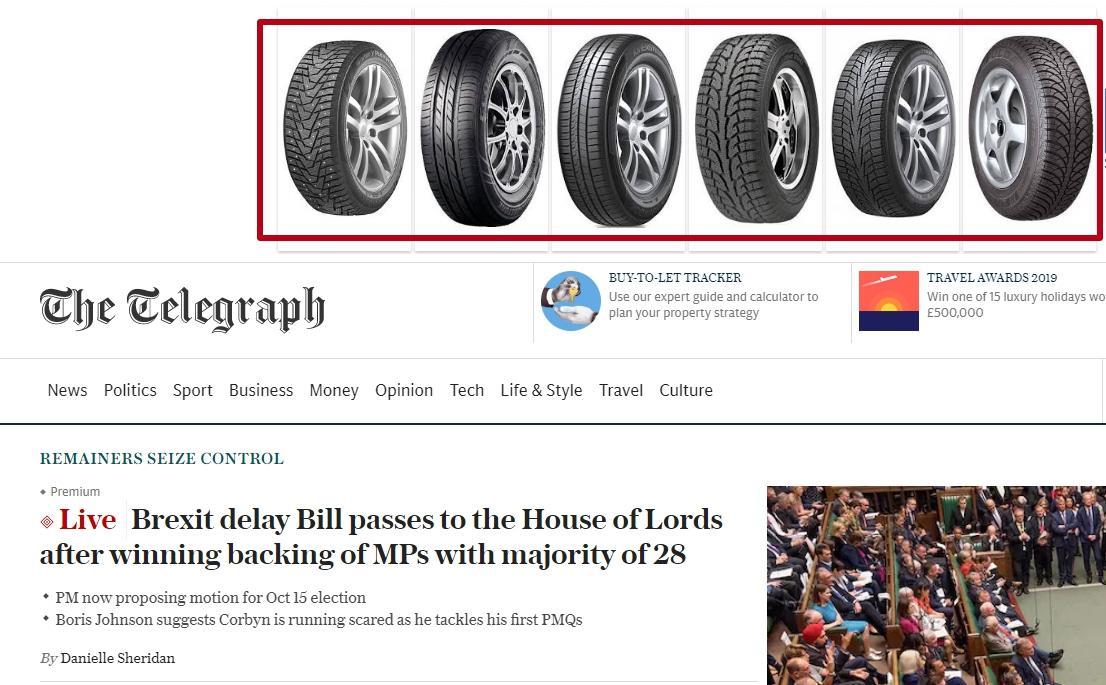 This method is used with other promotion methods or individually. For one-pagers and small business websites, as well as professionals who promote
portfolio websites
, such as a photographer or make-up artist, this option may be sufficient to attract the necessary number of clients.
Medium and large businesses typically use PPC in combination with SEO and other promotion methods.
When setting up PPC yourself, you should pay attention to the following points:
it is necessary to specify the regions in which the advertisement will be displayed;

you need to select the type of match correctly when adding keywords. For example, when choosing a wide type of match, a user who searches for "buy a yoga mat" will see an ad on yoga classes in the fitness center, because both keywords contain a common word, i.e., "yoga".

This advertising campaign will attract more traffic to the site. However, it will be irrelevant and because you can simply waste your budget;

you need to link the advertising account with the analytics system in order to analyze the effectiveness of the campaign and, if necessary, make adjustments.

How to attract clients to your website through SMM
SMM is a company promotion by means of social networks. For 2019,
42% of the total population uses social networks.
90% of
23-38-year-old use social networks daily.
73% of marketers believe that SMM promotion is effective for their business.
Since social networks are popular, creating a business account for promotion in selected social networks is advisable for almost any type of business.
Depending on the target audience, you can promote the company in different social networks: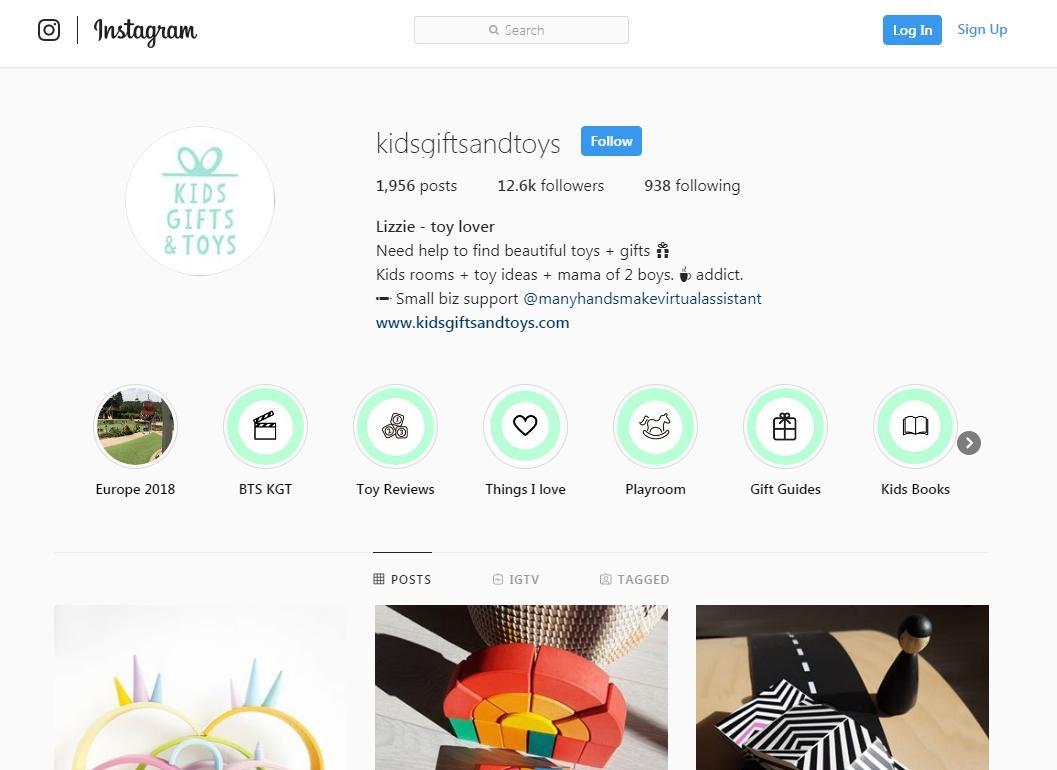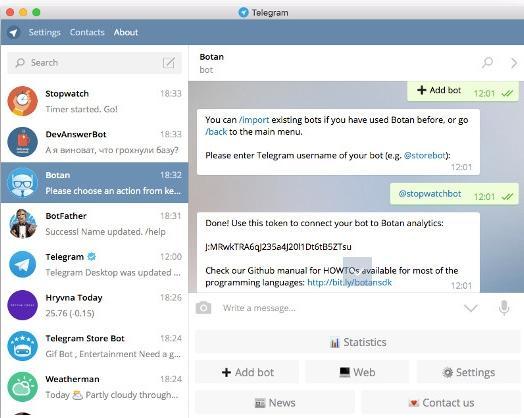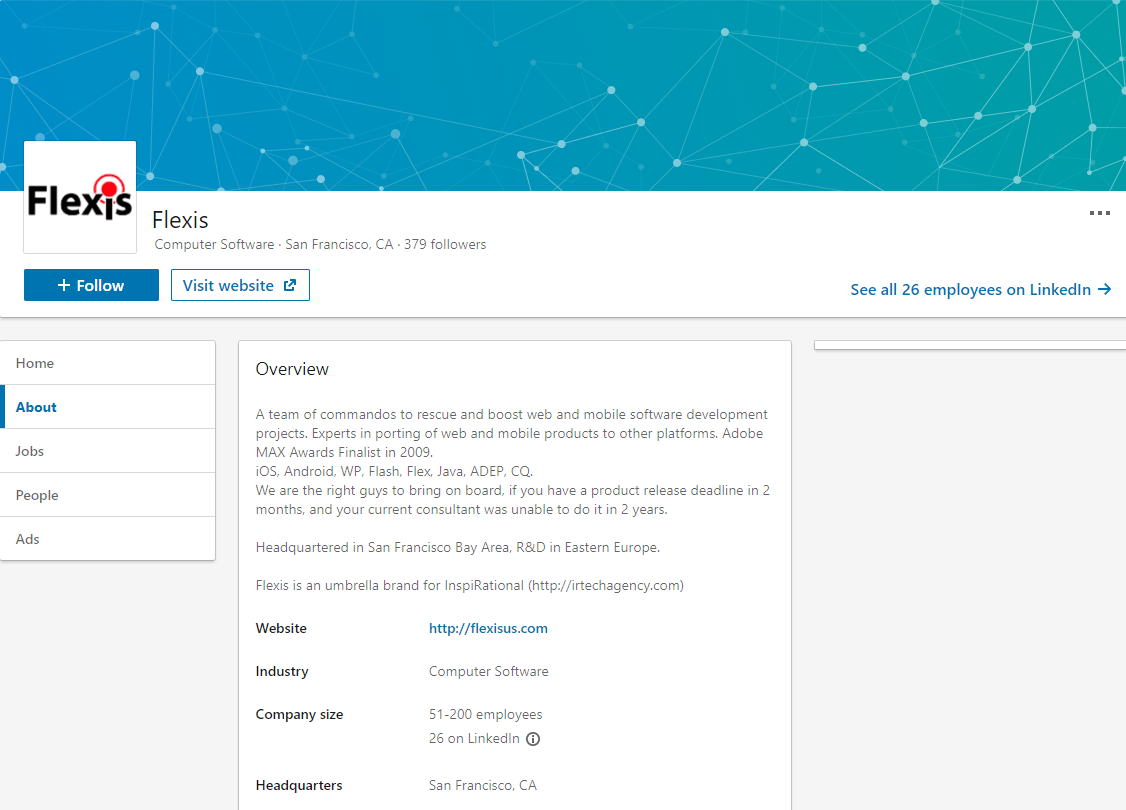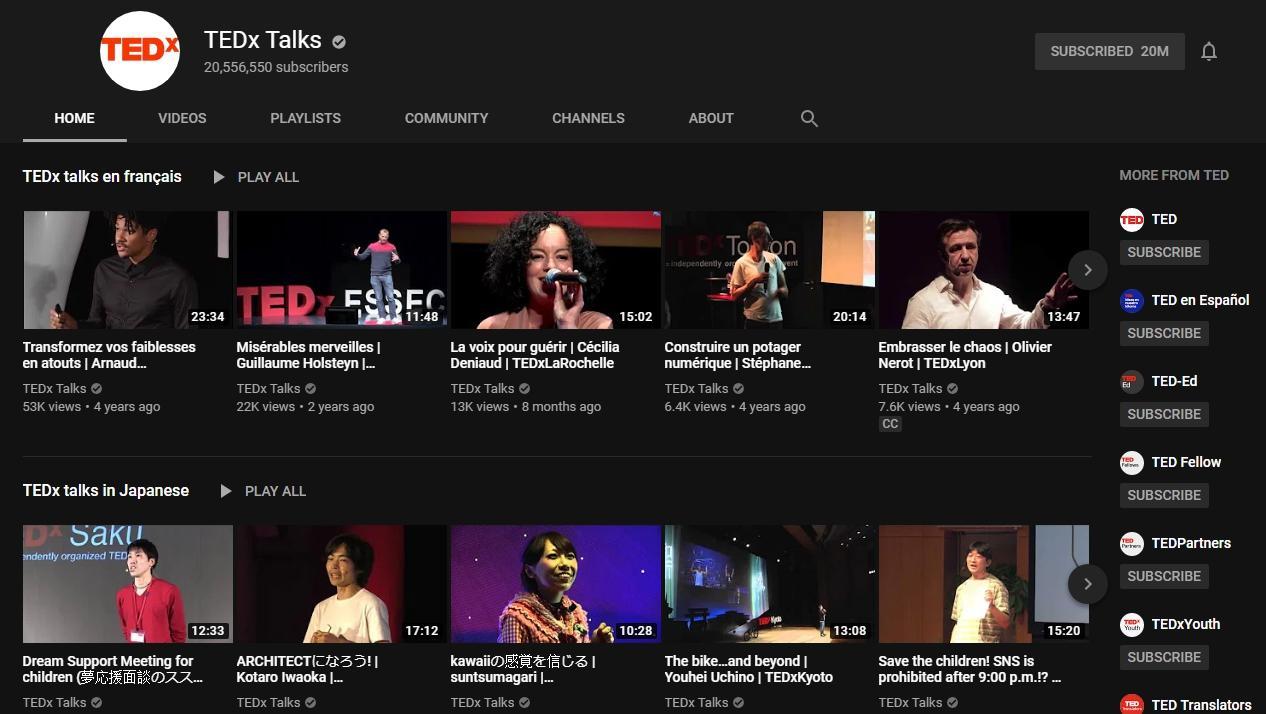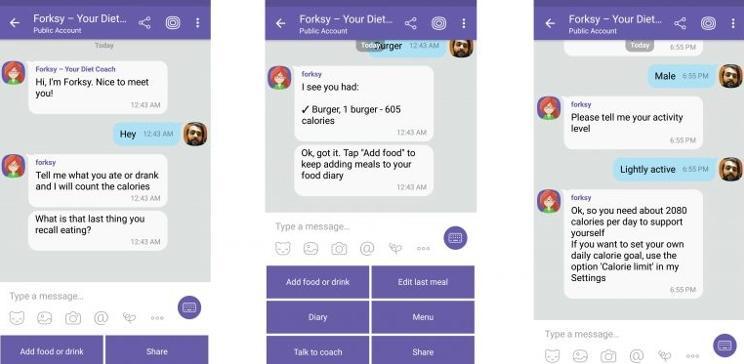 How to attract new customers through email marketing
Email marketing is about attracting new and retaining existing customers through email newsletters. This method has long been used in marketing and shows impressive
results.
According to a 2015
DMA National Client Email study in the UK, an average of 1 pound invested in email marketing brings the company a profit of 38 pounds.
This method of attracting customers has the following advantages:
according to forecasts, in 2019 the number of email accounts will reach 5.6 billion;


99% of users check their mail daily;


email marketing is the most popular in the B2B segment; it is used by 93% of marketers, but it can also be successfully used for online stores and service websites;


59% of respondents say that sales letters influence their buying decision.


An example of an advertising email newsletter: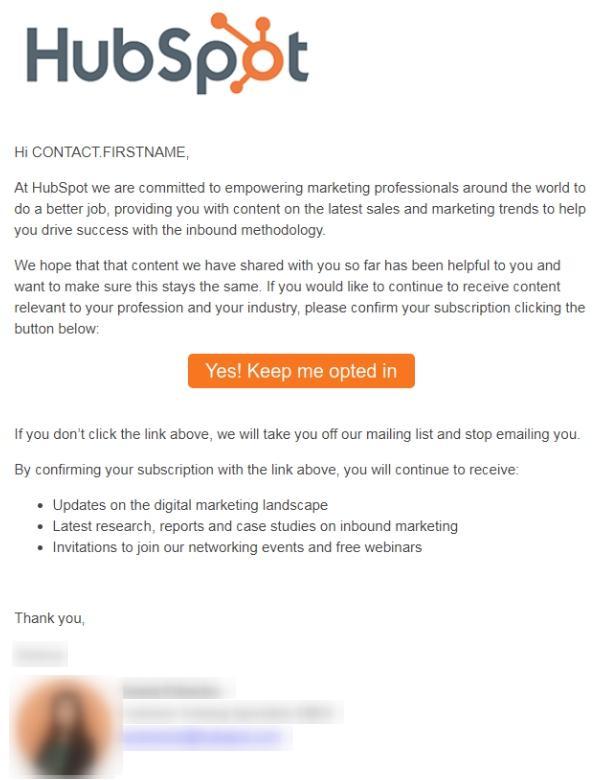 How to find customers on the Internet using content marketing

Content marketing is one of the trending methods of attracting new customers to a website. All you need to do is regularly create high-quality and popular content for the target audience: texts, infographics, video materials, etc.
Blogging on the website allows you to attract and retain a loyal audience, build trusting relationships, which help to transform the user into a regular customer and company's fan.
The successful use of content marketing requires more than one specialist: a content manager, copywriters, and editor. It is also worth considering the specialists' qualifications when creating the content. From now on, Google
takes into account the credibility of content writers when ranking sites with information that could affect the health or well-being of users ("Your Money or Your Life").
An example of an online store blog: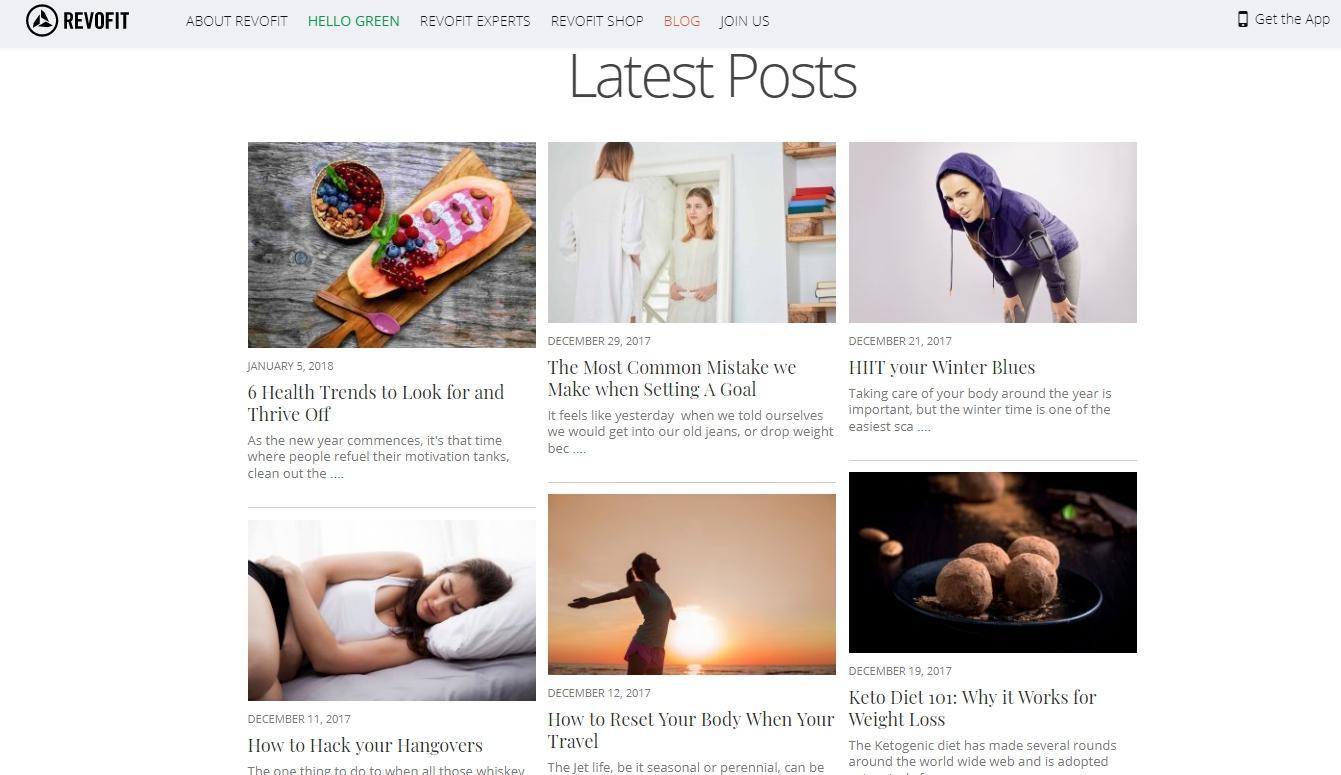 Knowing how to attract customers on the Internet, the business owner will be able to significantly increase profits, the average revenue, and the loyalty of the target audience.

There are various ways to promote a company on the Internet. Whether you're a private entrepreneur or have a large corporation, you will be able to choose the most effective option.

Speed up your search marketing growth with Serpstat!
Keyword and backlink opportunities, competitors' online strategy, daily rankings and SEO-related issues.
A pack of tools for reducing your time on SEO tasks.
Found an error? Select it and press Ctrl + Enter to tell us
Cases, life hacks, researches, and useful articles
Don't you have time to follow the news? No worries! Our editor will choose articles that will definitely help you with your work. Join our cozy community :)
By clicking the button, you agree to our privacy policy.