How to analyze the quality of bought backlinks
Buying backlinks is contrary to the search engines' requirements and may cause the site's getting filtered. In order to avoid such problems, it is needed to analyze the bought and rented backlinks, strike a balance while purchasing.
The main webmasters' problem who rent the backlinks is that the filtered donor site is not good. So, before buying you should carefully select the donor, develop a purchase plan, and simply stay attentive.
The similar situation is concerning the eternal links purchases. Generally, donors often overuse the sells and get affected by the search engines algorithms.

Moreover, it is important to see that different search engines differently react to the backlinks themselves. There are plenty of cases showing that. For example, a site didn't need to be promoted in Yahoo, but at the same time, it couldn't succeed without backlinks in Google. However, it's strictly individual, so let's move on and analyze the bought and rented backlinks.

Backlink donor site analysis
While buying and renting the backlinks, it is important to hold abreast to be able to react in time if something goes wrong and avoid some negative effects. To determine odd links within the whole mass, you should analyze it.

The main factors which have to be taken into consideration before the purchase are the following:

Correspondence to the topic of your site.
Search engines sanctions, combined domains, etc.
Availability of malware and viruses on the site.
A number of indexed pages.
General site optimization.
Activity on the site: social media, information section updates, visits, number of comments, etc.
This is a shortlist which includes all the most essential features which should be paid attention to while analyzing the donor site. Instead of the expected optimization, a low-quality donor causes many problems. Links published on such a site will not only show bad results but also negatively influence the site ranking.

Ideally, the link must stimulate traffic, that means it has to be followed by users. In such a case, you will normally extend the link mass.

Website's topic correspondence
The bought link has to be placed on a site which is as much similar to yours as it is possible. For instance, if you sell pastry, the placing site has to correspond to this topic and also sell pastry, publish receipts, and so on.

Also, there are related topics which accompany or go lock-step with yours. In such a case, you can refer to certain cooking equipment.

If the donor site is identified like sharing backlinks, its ranking will be decreased. This means that, probably, the pages which include your links won't be indexed. This also may cause some negative consequences connected with problems while searching your site.

If we talk about why combining donor site's domain with yours is bad, it worth mentioning that combining means that the site is available by several addresses. Consequently, the search engine will independently decide what site exactly will be ranked and how. That's why the pasted link risks to be ignored during indexation. Moreover, you will just waste money.

It goes without saying that if the donor site hosts some malware, they can simply move to your site. Not to spend much time and money on treating your site, it's worth avoiding the donors which may have viruses and other kinds of dangerous software.
This indicator shows the donor's trust level. Usually, the normal rate is identified individually in terms of a certain site. Generally, it is customary to consider the sites which rates are approximate to 10. This is the maximum rate in Google. So the closer to 10, the better.
If the donor site doesn't fall under the indexation, then there is no sense in buying backlinks. If the number of pages varies between Google and some other search engine, the site is likely to be filtered and worth to be verified.
If there aren't incoming links but just outcoming on the site, it is just a matter of time until it will be sanctioned by the search engine.
The site which is going to sell you a hyperlink regardless of whether it is temporary or not, has to be good-looking. Try to hold the basic parameters such as lack of spam, doorways, inappropriate content, etc.
If you but links from blogs, portals, forums and so on, pay attention to the users' activity and the latest dates of actions. For example, the latest comment dated in 2011 means that the site hasn't been visited for a long time, it is dead and can be used just for selling links. Purchasing links from such a resource will never stimulate traffic on your site.
Rented and bought backlinks analysis
After you've bought the needed amount of links, you should consider what benefits you have from the purchase.
To create a list of the indexed links, you can use the following services:
If you choose Console, go to "Links to your site" as it is shown in the picture: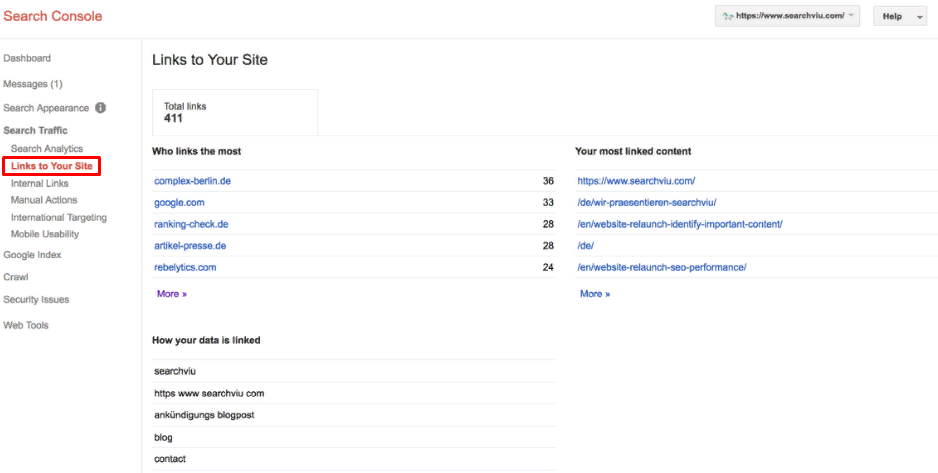 If it seems that the quality of links is inappropriate, check them manually. First of all, pay attention to those links which are not followed.

However, the analysis takes much less time when you use special tools.

Rented and bought backlinks: Serpstat analysis
Serpstat helps to analyze the backlinks much faster than the previous method. Go to "Backlink Analysis" and choose the "Referring Pages" section:


Here you can explore the links in detail. If cheating webmasters decided to remove the bought link, you would easily find it out.

Moreover, tables include much data concerning the donors. You'll get up-to-date info not even wasting time for gathering it.

Such a method means buying links for a certain period of time. For instance, if at the end of the month, your deposit has run out, the links are removed automatically. The most popular way to get the links is to purchase them on the eternal backlinks market.
There are lots of markets, as it is a really effective optimization method. Most of them consider such necessity as backlink verification and allow considering inner reports. They include:
link status, which shows whether it is available on the donor site;

performance: general trust rate, Page Rank, and inner market trust rate;

some services show the number of clicks, indexability, etc.

In this case, everything depends on the market.
Warning!
In practice, donors' performance rates are quite often distorted. It happens when the service doesn't value its reputation. So, if you face such links providers, check their performance via other services.
If you need to verify the site quality, its trust rate, and other indicators, you can use
Netpeak Checker.
Export the list of links from Serpstat or any other means of
backlink checking
and upload it and launch the URL check. As a result, the Checker will generate a list of valid links, and all the bad ones will be removed or disabled: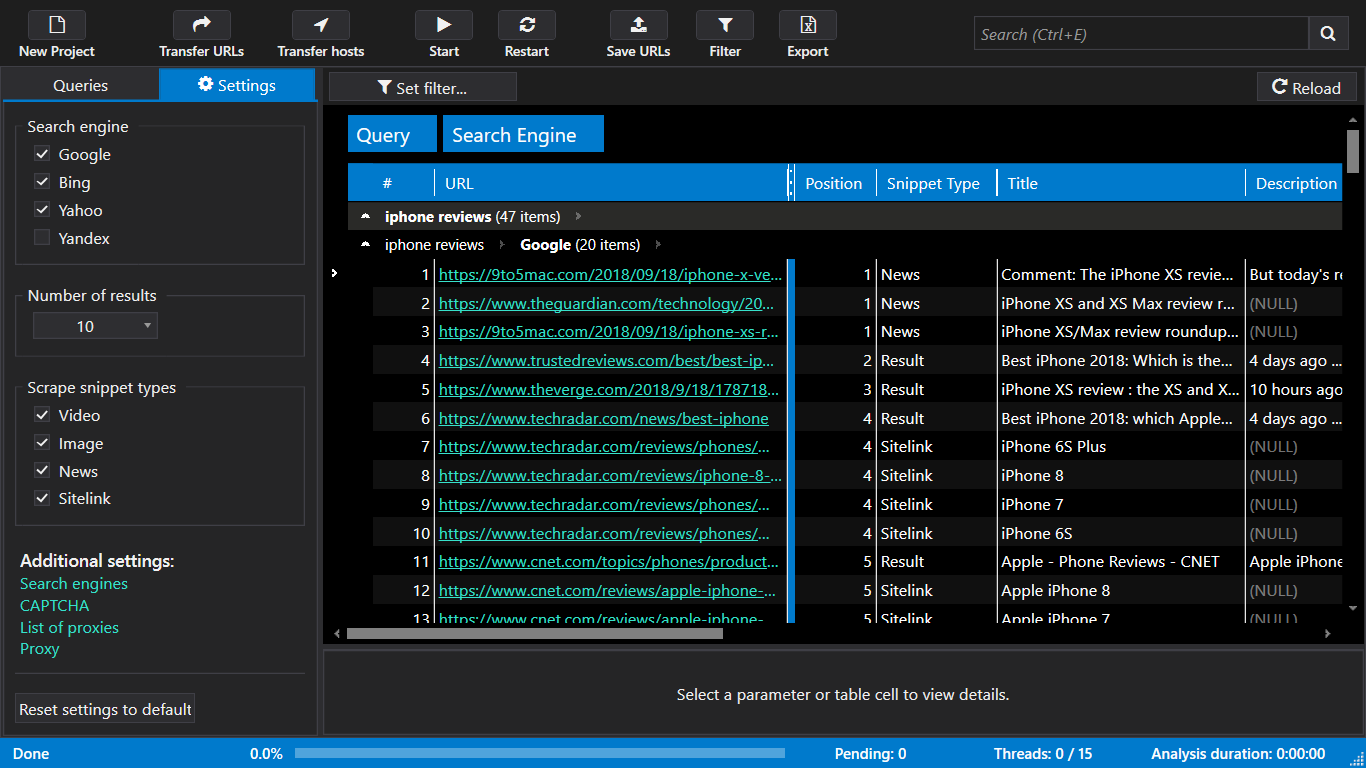 Before purchasing backlinks, it is necessary to analyze them, as there are donors which are sanctioned because of the speculation. Sanctions applied to the donor may not only affect the links' quality but negatively influence the acceptor as well.

Pay attention to both link mass dynamics and its quality in general.

To analyze the bought links, create a list of them in Google Console, export it, using external analyяers check the links manually, make sure that the donor isn't filtered and has a trustful look.
Run fast Backlink Analysis via Serpstat and make sure that the link donor is trustworthy, anchors are OK and so on.
If you find low-quality links, cancel the publishing and refuse them immediately.

This article is a part of Serpstat's
Checklist
tool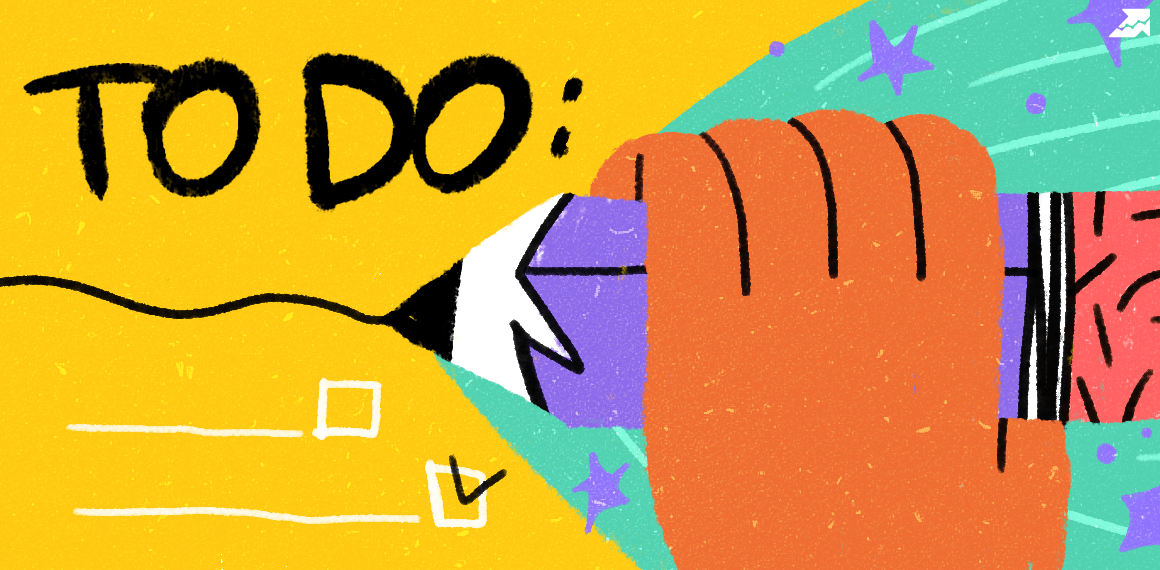 " title = "How to analyze the quality of bought backlinks 16261788323087" />
Checklist is a ready-to-do list that helps to keep reporting of the work progress on a specific project. The tool contains templates with an extensive list of project development parameters where you can also add your own items and plans.
Speed up your search marketing growth with Serpstat!
Keyword and backlink opportunities, competitors' online strategy, daily rankings and SEO-related issues.
A pack of tools for reducing your time on SEO tasks.
Found an error? Select it and press Ctrl + Enter to tell us
Cases, life hacks, researches, and useful articles
Don't you have time to follow the news? No worries! Our editor will choose articles that will definitely help you with your work. Join our cozy community :)
By clicking the button, you agree to our privacy policy.