How to add a callback form to the site
Communication with visitors plays a great role in your conversion and sales rate. Being able to quickly react to customers' requests is a part of a high-qualified service. Moreover, it helps to lead a potential customer to the desired action. Via the live talk, your representative is able to give a sound consultation which increases chances that your goods or products will be purchased. If there is no callback button on your site, you are risking to lose warm clients.
A callback widget is a tool which provides a connection between your site visitors and representatives in your sales department for several seconds. In general, it takes 20-30 seconds. The widget looks like an icon with a phone.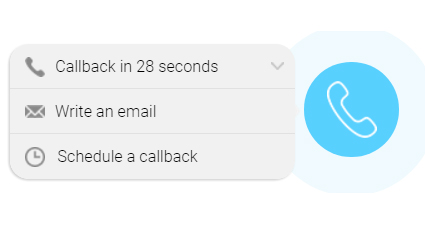 Visitors see a callback button on the site and click it if some information is needed.
After that, they are shown a form of a callback order which is to be fulfilled.
The widget calls to the sales department and when a representative picks up the phone, the widget automatically calls to a customer.
The client takes the call and the software connects two numbers allowing them to talk.
All the procedure takes about 20-30 seconds, provided that the mobile service and representatives work properly.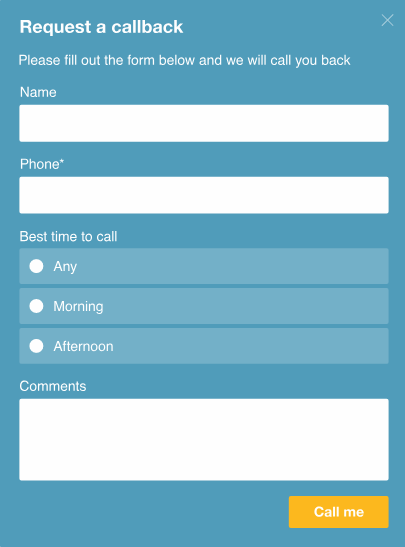 Advantages and disadvantages of the callback form
As it is mentioned above, using this widget is pretty useful for commercial websites because it helps to «catch» warm clients until they shift to another site or continue shopping by your competitors. Furthermore, it helps to:
minimize refusals;

simplify the process of the communication between buyer and seller;

save clients' contacts (which are used to create a database for mailing);

provides loyalty to the brand;

stimulates clients for making the desired action;

raises service quality level;

analyze which pieces of info are clear for visitors and which are not.


The only this tool's drawback is that wrongly adjusted widget may irritate users and potential purchasers. To avoid it callback providers developed additional tools which allow setting fixed algorithms of appearance the form on the site.
They pop up only on the particularly needed pages and after some time the customer entered the site. Usually, visitors come to sites with a strongly determined purpose and suggesting them a callback as they only entered the site is inappropriate. It is better to wait for some time and offer the callback at the proper moment when the customer more likely needs help or advice.
How to choose a callback form
Before installing a callback request tool you have to chose a service which fits best according to your budget, functions needed, etc. Most of them have similar functions and terms of use but they also may have some essential aspects such as:
price;

design;

trial period;

ability to be installed on a site built with WordPress.


There are a great variety of sites suggesting already completed scripts of the callback button. You just have to paste your site's link in an appropriate field and copy a generated HTML-code. Then the code is to be added to the site's catalog and done! Such services have free tariffs but possess poor functions.
We advise paying for the widget because free ones usually cause different inconveniences to their owners. For instance, mail notification about a callback request comes too late which means that likely your representative has no time for receiving it and a potential customer has already shifted to another website.
Secondly, the default buttons are too bright and large. Generally, pop up in inappropriate time, cover up page's content and simply irritates users. Design and timing can be adjusted in the paid service. Finally, the free version doesn't provide you statistics. You can't see how many calls have your representatives received; no reports or something like that.

How to add a callback form to the site
One of the most effective callback services is
GetSiteControl. It's a nice tool which suggests not only callback but a great variety of other widgets, like subscribe and contact forms, support request, quick and online order forms, etc. There are three tariff plans available. Annual billing requires paying only for 10 months which is not bad.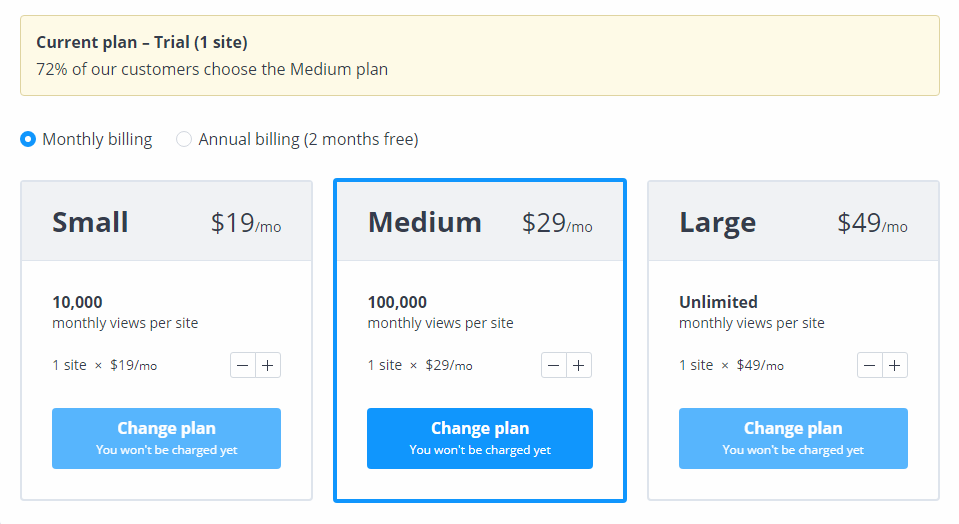 After the registration, you will be given a code which you have to copy and paste into your site catalog. You can postpone it and get back to dealing with the code later. It can be easily found in Site settings (Install section).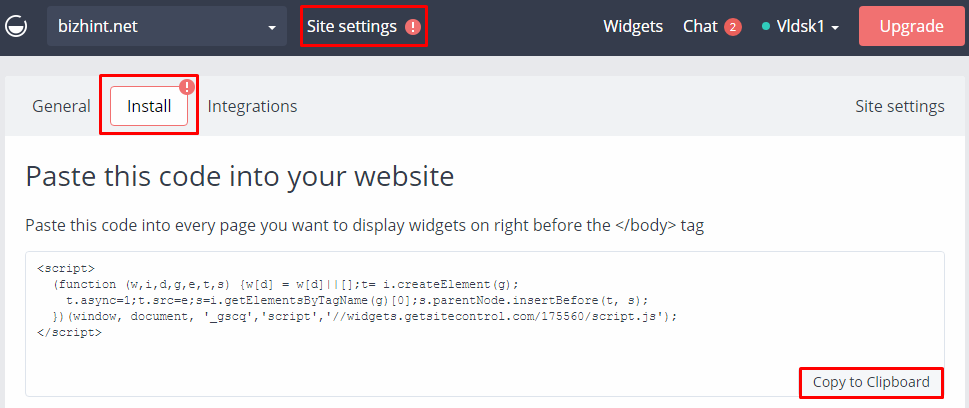 Copy it and paste into every page's code you want the button to be shown before the </body> tag and save the changes. That's what it looks like: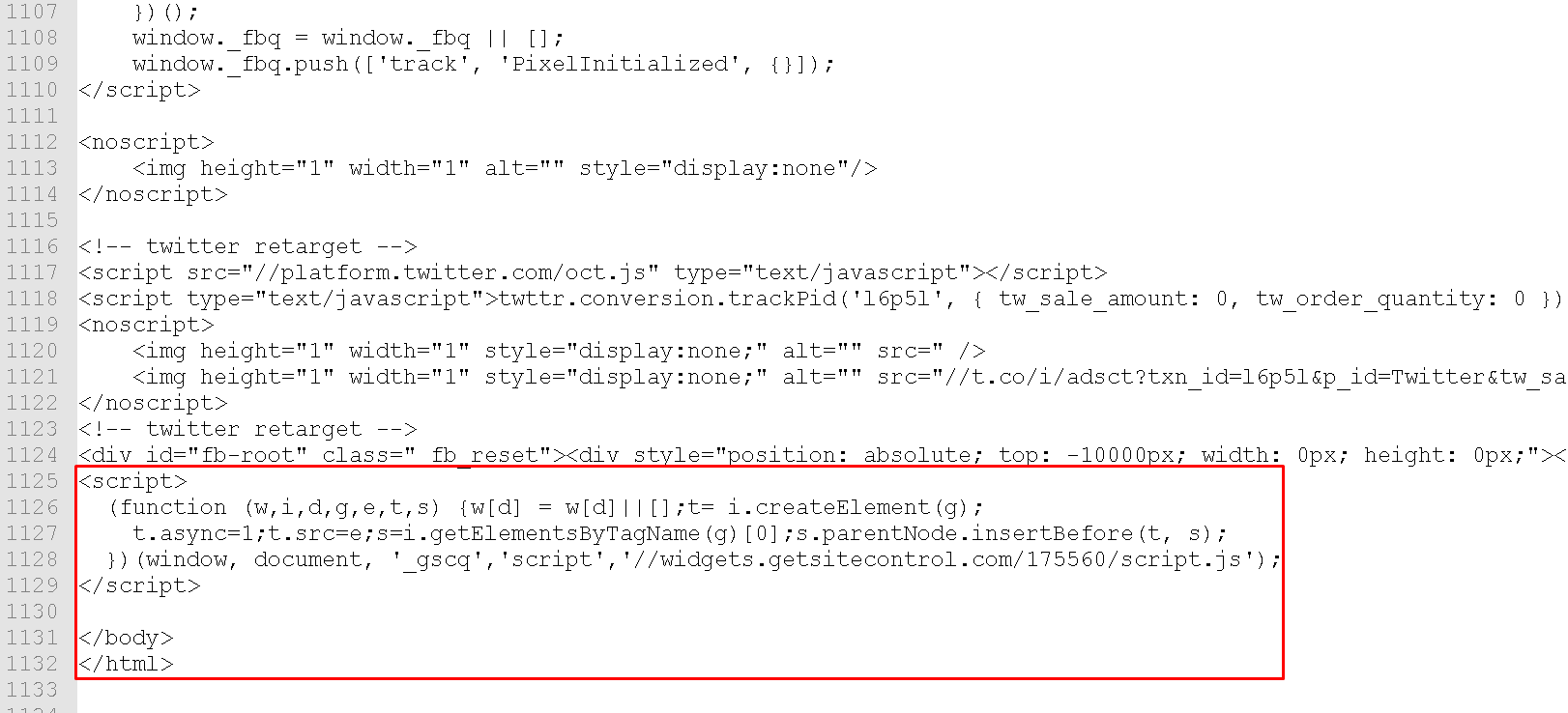 The tool offers a wide range of functions due to which you can customize the form by choosing colors of different parts of the text in it and buttons. You can also adjust the form's position on the screen. If your site is built with WordPress, the tool offers a special plugin which provides simple callback button installation.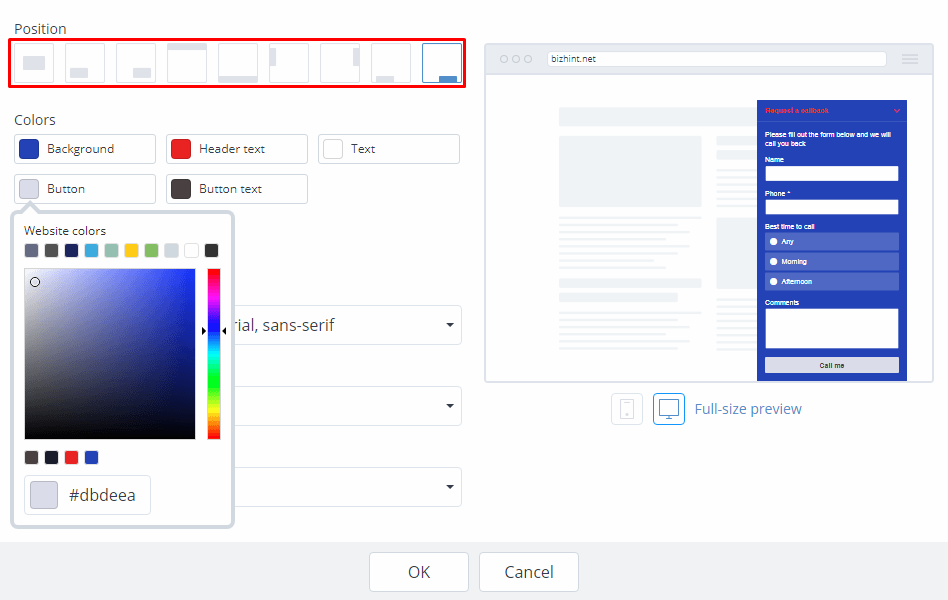 Not all people like having a live phone conversation. Moreover, customers may be in the wrong place for talking. It is also common when the visitor surfs several sites at the same time in order to compare some issues or features. To save time, they can talk in several chats offering similar goods or services.

So, it is better to add different kinds of widgets to allow your clients to choose the way of the communication themselves. It will ease the process of chatting and positively affect the loyalty to your brand and conversion as the result.

The feedback widget is widely used on commercial sites for raising sales and service quality improvement.

Free versions of the callback form mean poor functions. It is better to buy a tariff plan to be able to manually create the button's design, schedule its appearance on the pages. Also, paid one provides you with a full range of statistics.

This article is a part of Serpstat's
Checklist
tool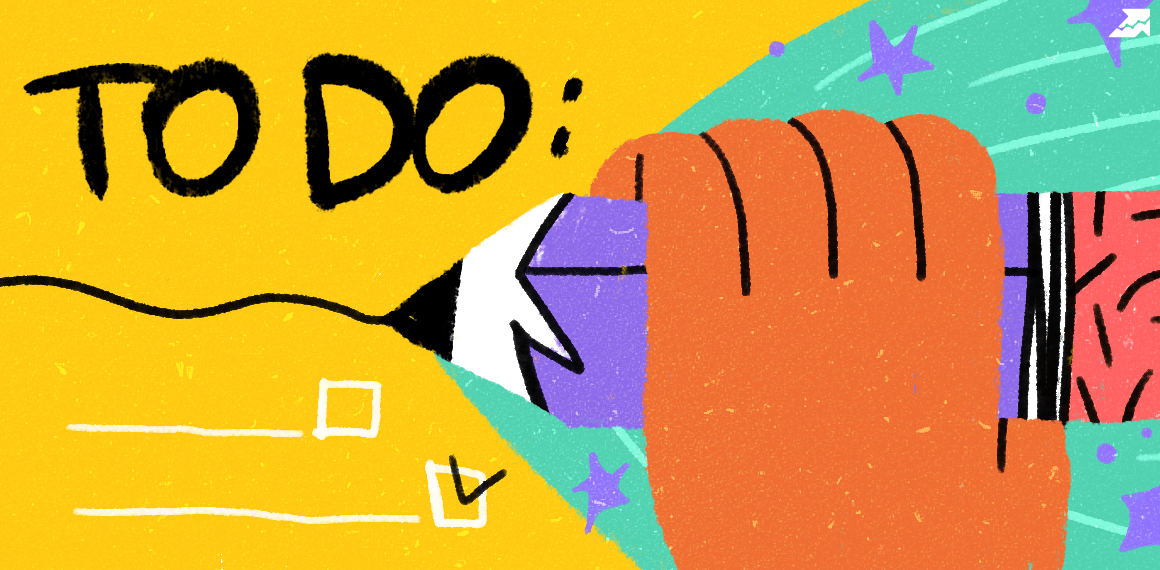 " title = "How to add a callback form to the site 16261788303260" />
Checklist is a ready-to-do list that helps to keep reporting of the work progress on a specific project. The tool contains templates with an extensive list of project development parameters where you can also add your own items and plans.
Speed up your search marketing growth with Serpstat!
Keyword and backlink opportunities, competitors' online strategy, daily rankings and SEO-related issues.
A pack of tools for reducing your time on SEO tasks.
Found an error? Select it and press Ctrl + Enter to tell us
Cases, life hacks, researches, and useful articles
Don't you have time to follow the news? No worries! Our editor will choose articles that will definitely help you with your work. Join our cozy community :)
By clicking the button, you agree to our privacy policy.