Advertising On YouTube: Formats And Setup Tips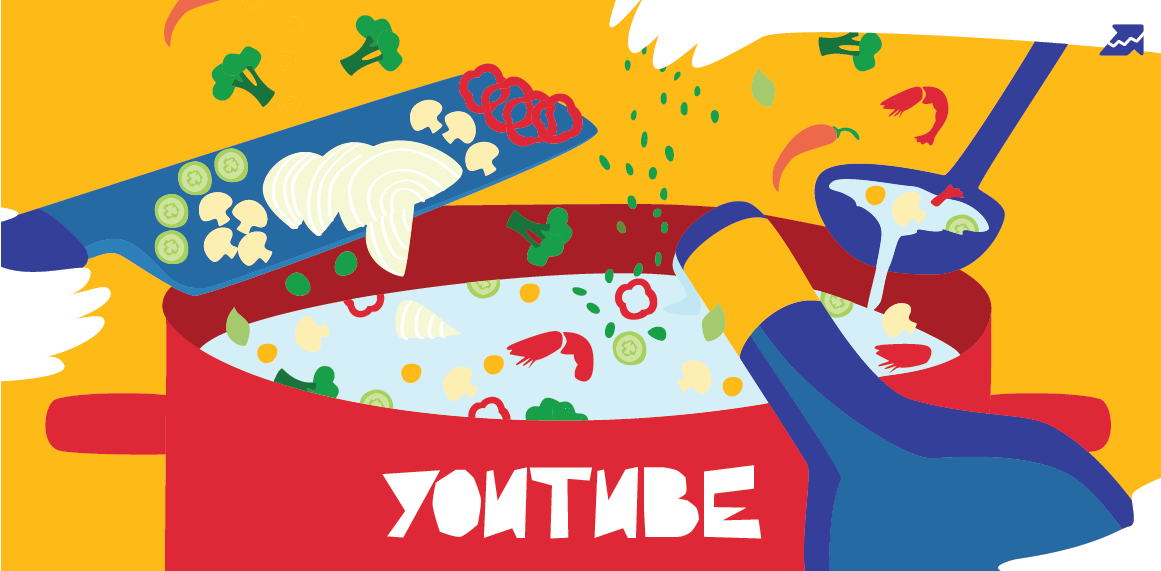 The number of advertisers investing in video ads is increasing. However, the question how and where to place ads for more profit still remains relevant. In this post, I'll try to figure out how to create your own advertising campaign on the most popular video platform, i.e. on YouTube.
Video advertising formats
YouTube uses TrueView advertising, which pays back not for possible number of views, but for the actual number of interactions/views. What's more, promotional videos must be on the YouTube server. To avoid complications with uploading and choosing the right content format, the service specifies all the needed technical requirements for video advertising.
There are three formats of YouTube advertising:
TrueView In-Stream video ads;
TrueView Video Discovery ads;
The main advantage of such a diversified approach is that you decide how much to pay for advertising, thus controlling your expenses and coverage. Moreover, the duration of a video ad can exceed the 30-second limit, which means you get more time to tell about your product. TrueView ads can appear not only on YouTube, but also on the display networks.

TrueView In-Stream video ads
TrueView In-Stream video ads can appear in any part of the streamed video, provided that it is viewed directly on YouTube or on the sites and apps listed as partner projects of the display network.

This advertising format is effective for brand promotion. At the same time, it yields a fairly low conversion rate. Effective advertising should be short and expressive. A user should get a clear understanding of what you want from him. Forward traffic to your YouTube channel or to a landing page with additional content. This will help you increase user engagement and brand recognition.

According to the company rules and to the viewing time limit, video ads fall into two broad categories: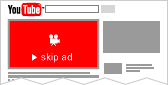 Skippable ads are video ads that users can skip after 5 seconds of watching. In this case, the ad view counts only if the user has watched at least 30 seconds of the video. The recommended length of such a video ad is no more than 6 minutes.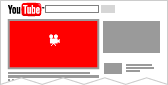 Non-skippable ads. Such ads can't be skipped or viewed partially. The duration of such ads should not exceed 15-20 seconds.

Each YouTube video ad displays a channel interaction panel, a video title, and a channel name. Use a call to action: for example, place a link to your website in the "Go to the advertiser's site" block.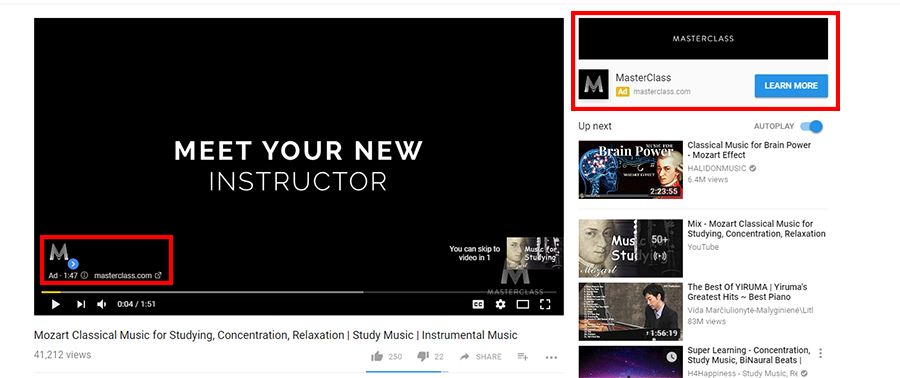 TrueView Video Discovery ads
These video ads are shown to the user in the YouTube search results, in the 'Similar Videos' list. Such ad is considered viewed after a user clicked on it. Keep in mind that YouTube is primarily a social network. So, to make your ad look organic, echo with the main content and not to violate the user rights, you should adhere to the
Ad Policy.
For example, let's say, you want to create your own website, but you don't know how. So, you decide to find the answer on YouTube. As soon as you entered the request, you'll see an example of TrueView Video Discovery ad: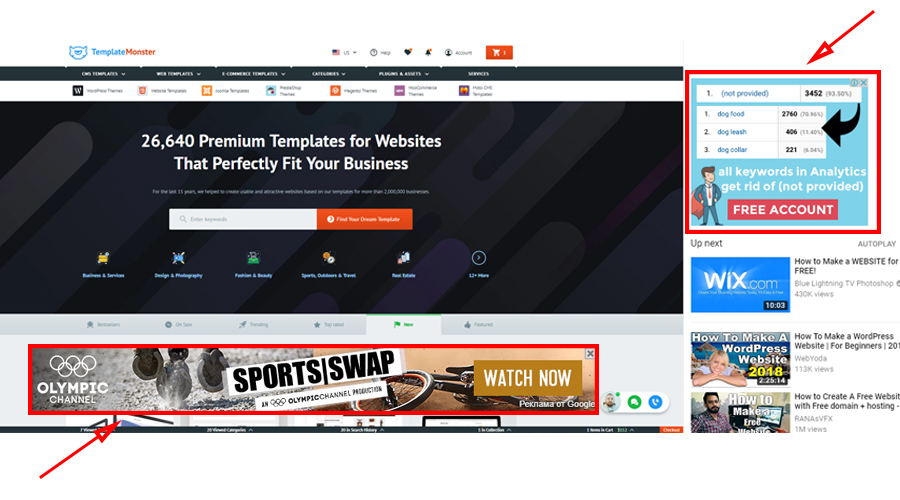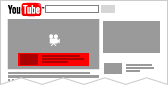 Overlay is an ad text block, displayed at the bottom of the video. It occupies 20% of the window total size. You pay only if the viewer opens the full ad version by clicking the banner. This ad type is displayed in the desktop version only.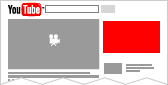 Display ad is a banner that is on the right of the video. Only PC views are count, provided that the viewer opened the ad.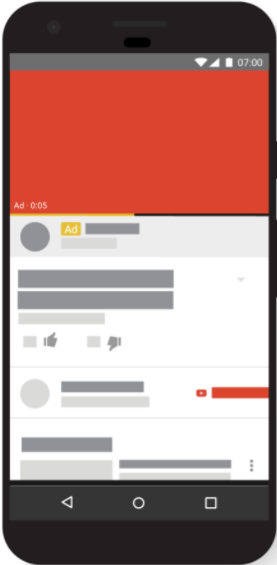 Short bumper ads are no more than 6 seconds long. Users can't skip them. These ads are displayed full-screen and available on mobile devices. The payoff for such advertising starts at 1000 commercial views.
According to recent research by Google and Eye Square, supplementing TrueView advertising with bumper ads yields much higher memorability. Read this
article to learn more about bumper ads effectiveness and about the study itself.
To ensure your video ad's success, properly configure all of its elements. For example, use keywords in the video title and description. Keywords should precisely describe the content of your video ad. Use search engines stats to ensure that your ad matches high-frequency requests.
YouTube video advertising setup
To set up your ad promotion on YouTube, you should create a Google AdWords account. You can set up your advertising campaign right after authorizing.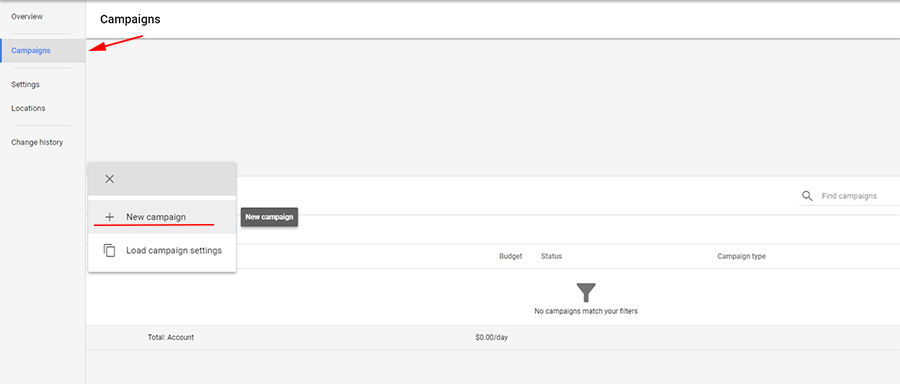 Select the campaign's type and subtype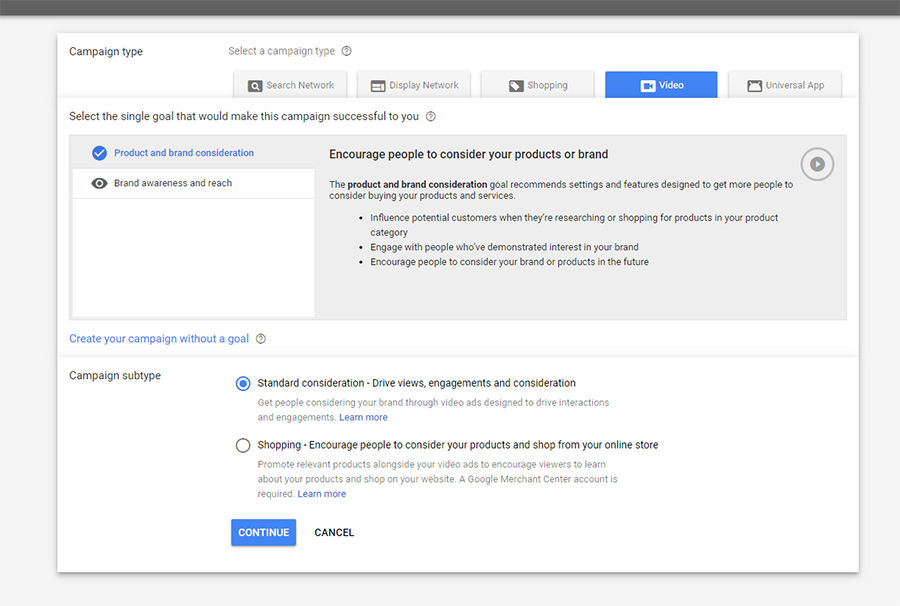 Name a campaign and set its daily budget
If you want users to see your ad throughout the day, select the Standard Display Method. If you go for the Accelerated Display Method, your ad will be frequented at the beginning of the day, and therefore you'll quickly run out of your budget.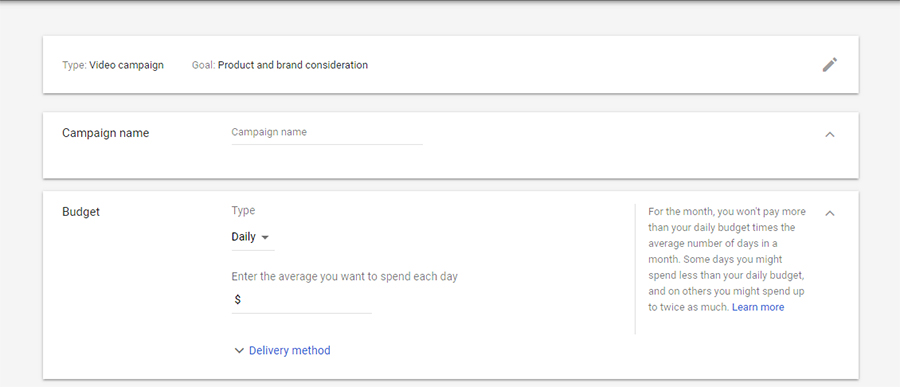 Set ad's launch date, targeting, language, and location
Set the time gap when users will see your ads. Using the "Exceptional Content" option, you can restrict your advertising displaying on specific video categories.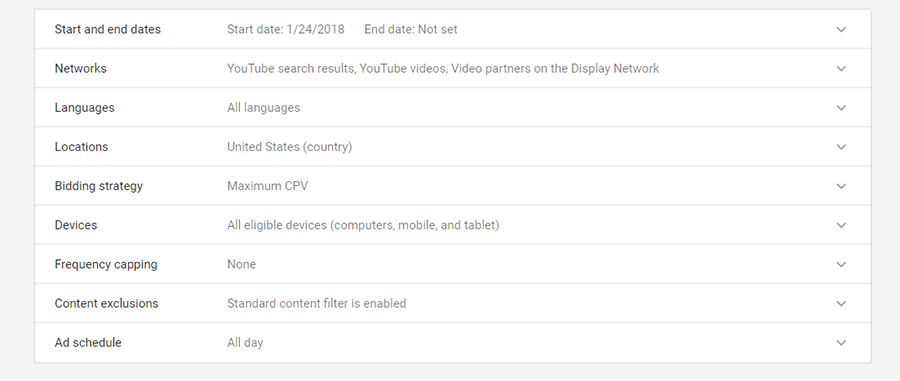 Create the image of your target audience and specify the coverage
If your target audience is quite extensive and can be divided into several segments, it's better to create several campaigns targeting these segments. This way, you can target your audience more precisely.


Upload your video ad or find it on YouTube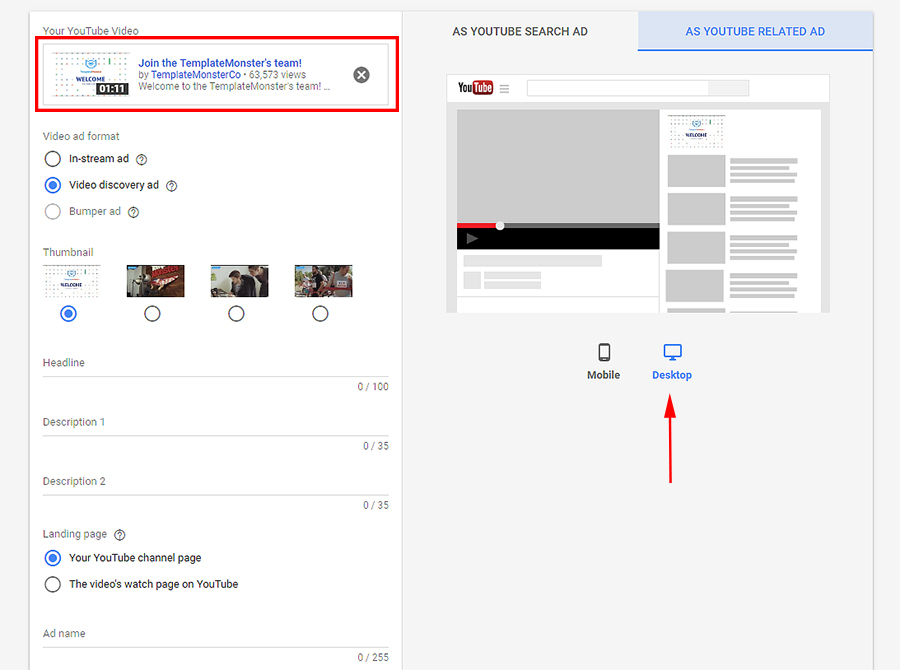 After the campaign is launched, you'll get access to ad Settings and Management panel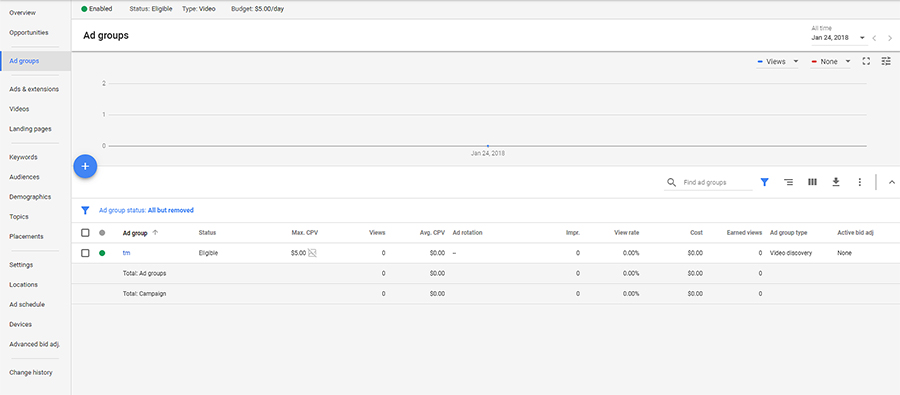 After creating a campaign, you can link your YouTube channel to your AdWords account. Then, you'll see more stats and will be able to add overlays. To do this:
Select the channel and click "My Channel"→ "Video Manager" → "Advanced".
In the "AdWords for video" section, click "Link accounts" and follow the instructions provided.
Then, click "Finish". Confirm the request in AdWords to link the channel to your account.

Creating an advertising campaign is only the first step on your way to success. However, no matter how great your video ad is, this ad will be unproductive if your product doesn't meet the declared quality. No doubt, novelty effect will bring you its share of earnings. Nevertheless, if you want to get loyal customers, don't count on advertising only.

Promote your business, use popular sites, create high-quality products and people will notice you.

Speed up your search marketing growth with Serpstat!
Keyword and backlink opportunities, competitors' online strategy, daily rankings and SEO-related issues.
A pack of tools for reducing your time on SEO tasks.
Found an error? Select it and press Ctrl + Enter to tell us
Cases, life hacks, researches, and useful articles
Don't you have time to follow the news? No worries! Our editor will choose articles that will definitely help you with your work. Join our cozy community :)
By clicking the button, you agree to our privacy policy.